2016 Brooks Mt. SAC Relays
Q&A: Dana Mecke and Kendra Chambers Ready to Take on Mt. SAC Relays
Q&A: Dana Mecke and Kendra Chambers Ready to Take on Mt. SAC Relays
Days before the Brooks Mt. SAC Relays, FloTrack traveled to San Antonio to visit Coach Rose Monday's training group. The renowned 800m specialist coaches mi
Apr 12, 2016
by Meg Bellino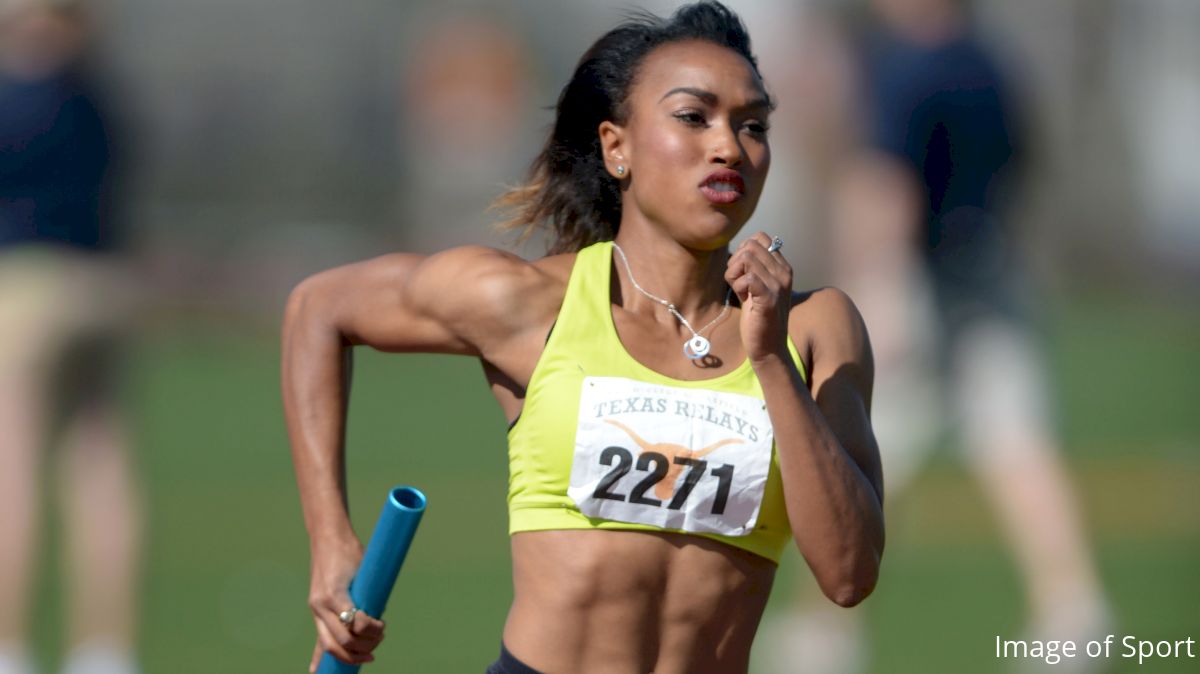 Days before the Brooks Mt. SAC Relays, FloTrack traveled to San Antonio to visit Coach Rose Monday's training group.

The renowned 800m specialist coaches middle-distance athletes Dana Mecke, Kendra Chambers and Laura Roesler, who recently took fourth at this year's IAAF World Indoor Championship. Mecke, 28, and Chambers, 25, come from different backgrounds--strength and speed, respectively--but have run their fastest marks across all events since hopping on board with Monday.

Get to know these athletes a bit better before they compete in the 1500m (Mecke) and 800m (Chambers) this Saturday at the Brooks Mt. SAC Relays!

And stay tuned for a Workout Wednesday with the group, coming soon!

​DANA MECKE
​
FloTrack: Last year was so great for you; what are some of your goals this year?

I know I'm ready to run a really good 1500m, and I'm hoping to break down under 2:00 in the 800m. I think every year is a progression off the previous one, so I just continue to train hard and listen to my coach. So far, everything has fallen into place. I've had to learn to trust the process, which has been really hard, but now I have faith in my training.



What's it like training with such a diverse group?

It's awesome. We all come from different backgrounds, so we help each other out. I help them with their strength, and they help me with their speed -- it's a really cool dynamic. I'm so glad they came, because it's made a huge difference on all of our performances.

You won the 1500m at the Texas Relays and said it felt easy. What will you take from that race heading into Mt. SAC?

I'm really excited that it felt so easy running a 4:15, so I have a lot of confidence in myself. And I know the field is going to go out a lot faster than it did at Texas Relays. I'm ready to see what I can do.

​​KENDRA CHAMBERS

You were a 400m-turned-800m runner at Texas; when did you link up with Rose?

I met Rose in 2014. I struggled to find a coach after the Texas coaching change, then the program just didn't fit. There weren't many sprint-background 800m runners there at the time. I was training with Courtney Okolo, Brianna Nelson and Ashley Spencer, but I still needed that endurance part of training. Tonja [Buford-Bailey] introduced me to Rose, and it just kind of went from there.



What was the biggest difference-maker last season?

Definitely having that endurance background. She had to build it from the ground up. I was always doing some 600s and 400s, but when she said 'We're doing 1K repeats,' I was like, 'What is that?' Stuff like that, that I've never done before. Adding that to my speed background just made it an awesome 800m season for me. But at the same time, I think it's just the beginning for me. I'm still a baby, I'm still learning how to run the race with people.

What are you hoping to do on the track at Mt. SAC this weekend?

I love Mt. SAC. Last year, I went there and just stuck my eyes on Brenda Martinez. I ran 2:02 last year, so anywhere between 2:02-2:01 would be good just to know that I'm in shape and ready to run 2:00 soon.