Why Jasmine Todd's Oregon Career Came to a Screeching Halt
Why Jasmine Todd's Oregon Career Came to a Screeching Halt
Jasmine Todd was on the starting line when she learned she was ineligible to compete for the Oregon Ducks. The senior was in her lane, getting ready to run
Jun 20, 2016
by Taylor Dutch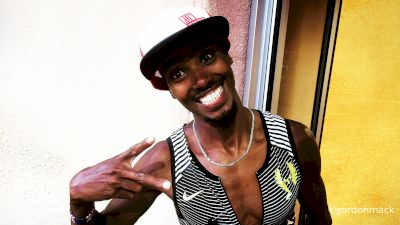 Jasmine Todd was on the starting line when she learned she was ineligible to compete for the Oregon Ducks. The senior was in her lane, getting ready to run the 100m at the NCAA West Preliminaries in Lawrence, Kansas, when Head Coach Robert Johnson rushed to the fence to pull her off the track.
In a matter of minutes, Todd's storied career at Oregon was over.
It cut short because of an academic conflict that followed her eight weeks after she graduated--or so she thought.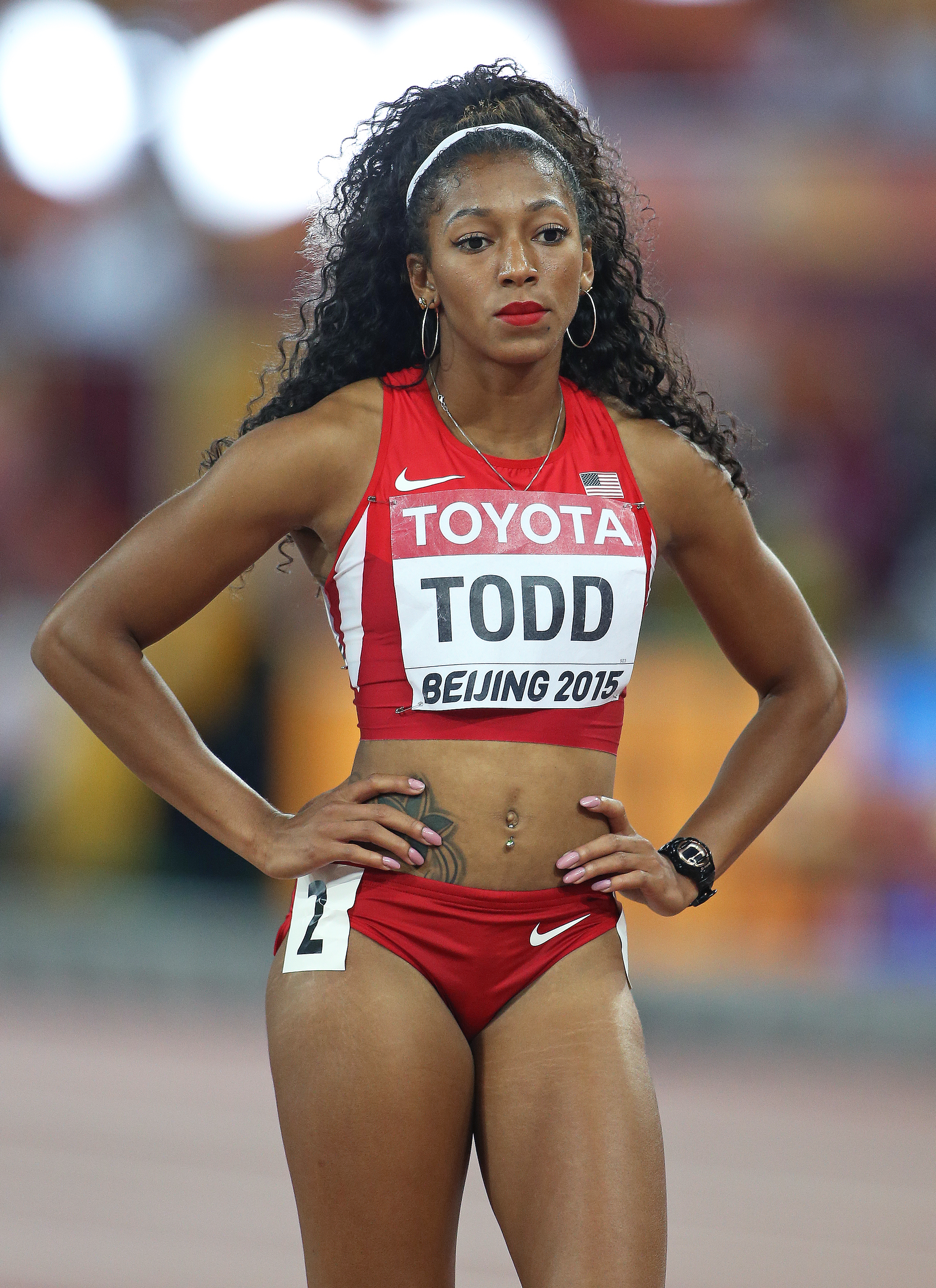 During the 2015-2016 indoor season, Todd took the online class Scientific Racism, a three-credit course meant to fulfill an elective requirement. According to Todd, the class was open from Thursday to Saturday, the window when all assignments were required to be submitted for a weekly grade.
Todd, a mainstay of the Oregon travel squad, knew she would be traveling with the track team nearly every weekend from Thursday through Saturday. To accommodate for the schedule conflict, she asked the professor if she could submit her assignments at a later date.
"He [professor] said turn everything in when you can, I understand," Todd told FloTrack following her Saturday race at adidas BOOST Boston Games. "So that's what our agreement was."
The breakdown came when Todd turned her final assignment in late after the NCAA Indoor Championships. The course had ended, but per their agreement, the professor accepted her assignment and changed her grade to a B.
Unbeknownst to her, Todd's grade was considered invalid, as the professor's agreement was "against university policy." But it took eight weeks for this news to reach Todd and her coaches.
Disaster in Kansas

It wasn't until Todd boarded the bus for the NCAA preliminaries that she learned that she wasn't in good academic standing and didn't have enough credits to graduate, let alone be eligible to compete for the Ducks at NCAAs. Upon receiving the news, Coach Johnson and his staff immediately started the process to petition the decision before her first event of the meet.
"It was a hectic Thursday for us," Todd said. "He [Johnson] stayed up all night making calls trying to resolve it."
Despite the coaches' efforts, Todd was officially declared ineligible before the first round of the 100m, and could no longer compete for Oregon at the championships.
"It was so incredibly hard. The first day I left the track, and the coaches were supportive and offered me a ride back to the hotel," she said. "I cried for a long time, and was on the phone with my parents for an hour crying because they had no idea what was going on."
Eventually, Todd returned to the track for the final day of the meet to cheer for her teammates aiming to qualify for the NCAA finals. She lost her voice because she was cheering so loudly for the 4x400m relay team.
"It was hard, but I was definitely sitting there cheering," Todd said. "Coach Johnson was taking the splits like always, and we were down in front cheering for our team, and we were even cheering for the other teams because their 4x4s were crazy. I really enjoyed that."
The Ducks finished second in their respective heat with a season's-best mark of 3:29.74--four seconds behind event-leader Arkansas, who clocked the then-fastest time in the world this year.
Although she was supportive of her teammates, Todd left Eugene almost immediately upon her return from Lawrence. She flew back to her hometown of Chandler, Arizona, the following Monday to be with her family.
Always a Duck

Before she left Eugene, Coach Johnson asked Todd what she would like him to say publicly, if anything, regarding her absence from the team.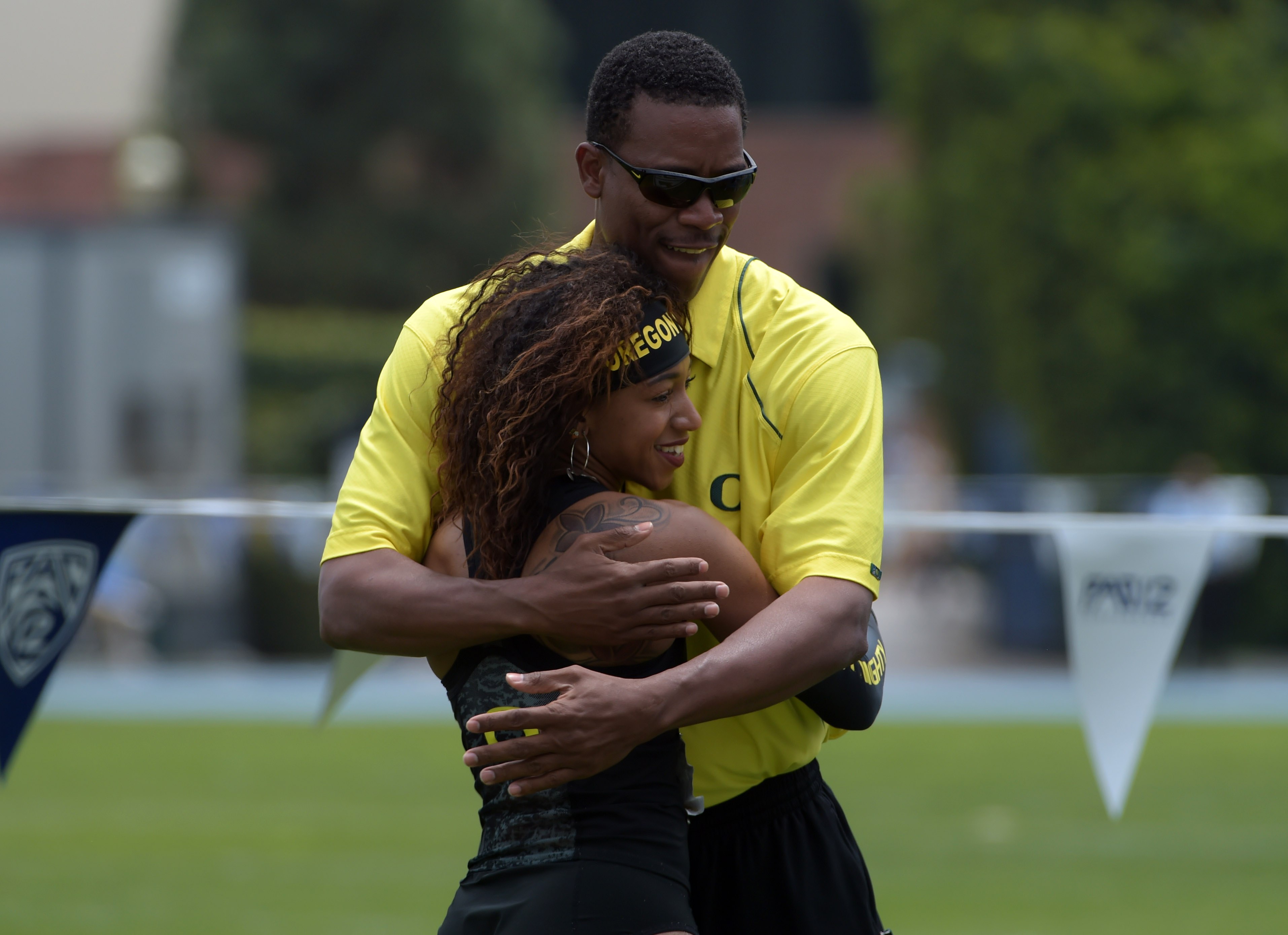 "He said, 'It's your call, I'm 100 percent behind you. Whatever you say, that's what I'm doing," she said. "I told him I didn't want to talk about it, and I don't want anyone to know. He's kept to his word. I really appreciate him for that.
"He went through a lot for me."
The ongoing trust between Todd and Johnson dates back to her senior year of high school. A month after committing to run for Oregon,
Todd tore her ACL
. She was afraid Johnson would reduce her scholarship or worse, but when she told him the news, he reassured her the injury didn't change his commitment to her. He even offered to have her get surgery when she arrived in Eugene.
"A lot of coaches would have taken my scholarship or reduced it, but he was quick to help," Todd remembered. "He said, 'Don't worry about it, we'll get the problem solved, we'll fix it, you're still welcome here.'"
At that moment, Todd knew she could count on Johnson.
Since returning to Arizona, Todd has been coached by her father and is receiving workouts from her Oregon sprint coach, Curtis Taylor. She has not signed with an agent or a sponsor yet, but is exploring her options.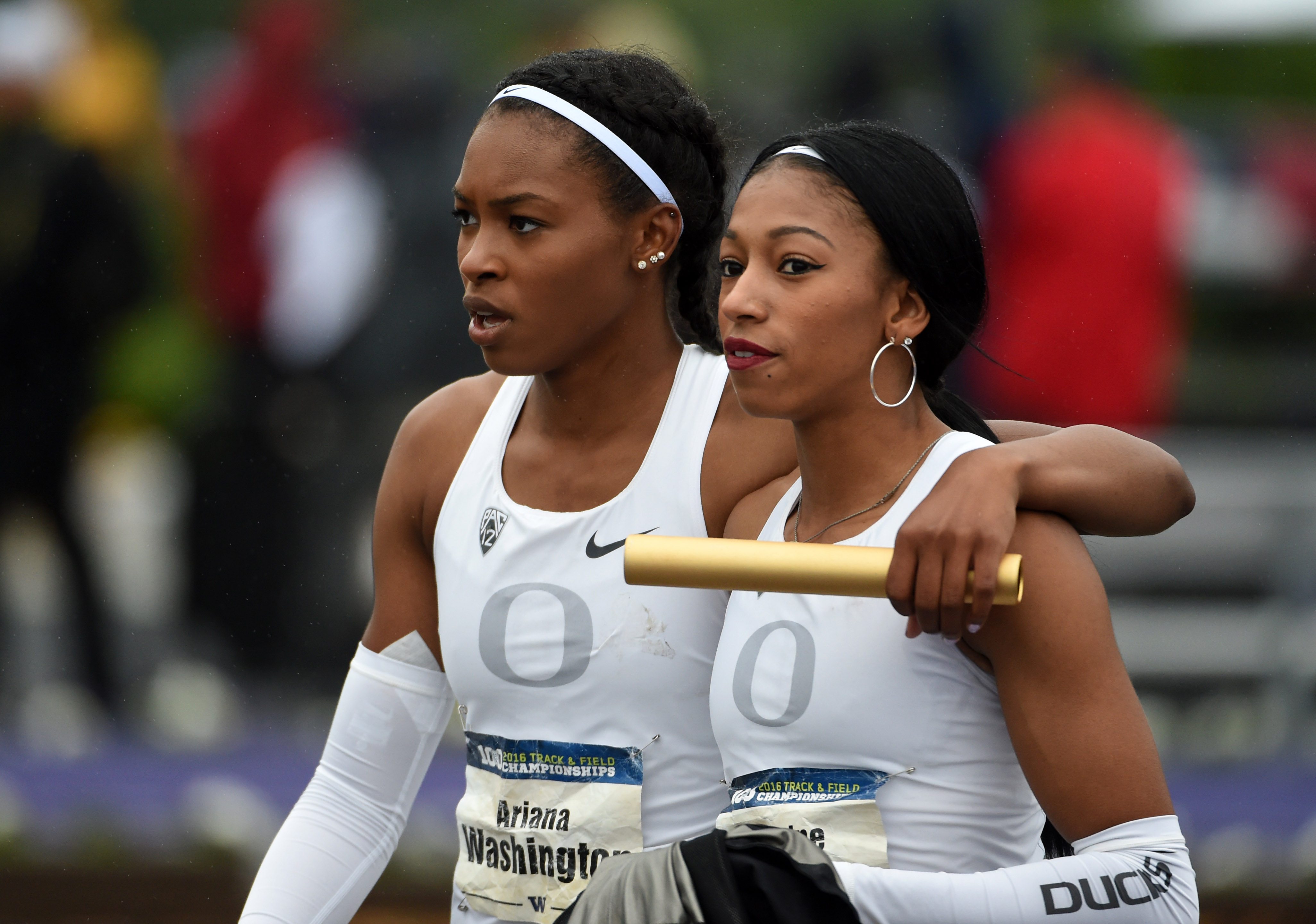 Without Todd, the Ducks finished second at the NCAA Championships--just 10 points behind Arkansas. If she had qualified and scored high in her signature events (100m, long jump and 4x100m), the Ducks would have potentially won another NCAA team title.
Being the Underdog

Last year, Todd was on top of the world. She ran sub-11 seconds in the 100m five times; finished third in the 100m and fourth in the long jump at the USATF Outdoor Championships; competed in both the 100m and long jump at the World Championships; and even contributed to Team USA's 4x100m relay that earned silver in Beijing.
It's been a difficult year for Todd, but she maintains her confidence heading into the U.S. Olympic Team Trials based on what she has already accomplished in her darkest hours.
Todd referred to last year's NCAA Championships as "the worst meet of my life." She failed to make the final in the 100m, and finished fourth in the long jump. Despite the low moments, Todd returned to USAs two weeks later and
qualified for the World Championships in two individual events
.
"That's how I'm heading into the Trials right now--no expectations," she said. "Obviously, I'm an underdog right now because I haven't been running as fast as everybody else, but I take that and I run with it. I'm going to go out, have fun and do what I did last year.
"I have the confidence to know that it's going to happen at the right time."