Abbey D'Agostino and Nikki Hamblin Leave Rio With Awards
Abbey D'Agostino and Nikki Hamblin Leave Rio With Awards
Although Abbey D'Agostino ultimately wasn't able to compete for a medal at 2016 Rio Olympic Games, she didn't return empty-handed. This weekend, the Interna
Aug 23, 2016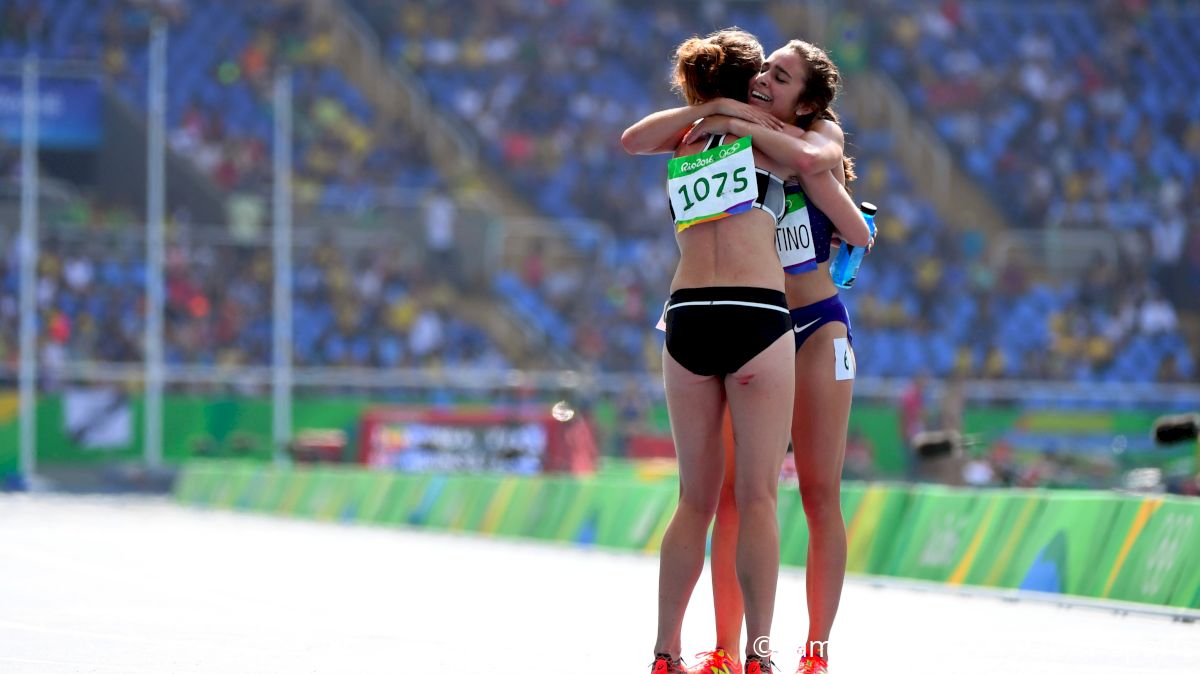 Although Abbey D'Agostino ultimately wasn't able to compete for a medal at 2016 Rio Olympic Games, she didn't return empty-handed.
This weekend, the International Fair Play Committee honored D'Agostino with the
Fair Play award
, which recognizes athletes who exemplify sportsmanship at the Olympic Games.
D'Agostino and Nikki Hamblin, a New Zealander, both earned the award for their
displays of selflessness during the preliminary round of the 5000m
. More than halfway through the race, they collided and crashed to the ground. Then, in an unprecedented gesture of kindness, D'Agostino got up and helped Hamblin to her feet before she fell back onto the track in pain. Hamblin returned the kindness.
Both athletes successfully protested the race and were accepted into the final, but D'Agostino was ultimately unable to compete after a MRI revealed she tore her ACL during the collision.
After colliding, @abbey_dags (#USA) & @NikkiHamblin (#NZL) show true #Olympic spirit. https://t.co/LJf9pvPIbV https://t.co/HTfixzxCVS

— NBC Olympics (@NBCOlympics) August 16, 2016
In
an official statement
, the International Olympic Committee (IOC) recognized that "the D'Agostino and Hamblin story is one of humanity and sacrifice which has already captured the hearts of people across the globe."
IOC vice president Nawal El Moutawakel presented the trophies to the two athletes today at the Olympic Club in the Olympic Park in Rio.
"The Olympic Games Rio 2016 have reminded all of us of the power and magic of sport," El Moutawakel said. "In the past weeks, the athletes have amazed us with their outstanding achievements and performances. We have seen new world records, we have seen high-level performances, we have seen personal bests and we have also seen great emotions. We have also been inspired by great moments of sportsmanship. Athletes are inspirational role models, and it is these moments of fair play that we have come together to celebrate today."
The Fair Play award is voted on by the International Fair Play Committee with input from a jury that considers recommendations from the media, participating athletes, Olympic organizers, and
social media
.