Sandi Morris Becomes Second Woman to Clear 5.00m Outdoors
Sandi Morris Becomes Second Woman to Clear 5.00m Outdoors
Sandi Morris shattered her own outdoor American best in the pole vault when she cleared a height of 5.00m to win today's Brussels Diamond League meeting, ma
Sep 9, 2016
by Taylor Dutch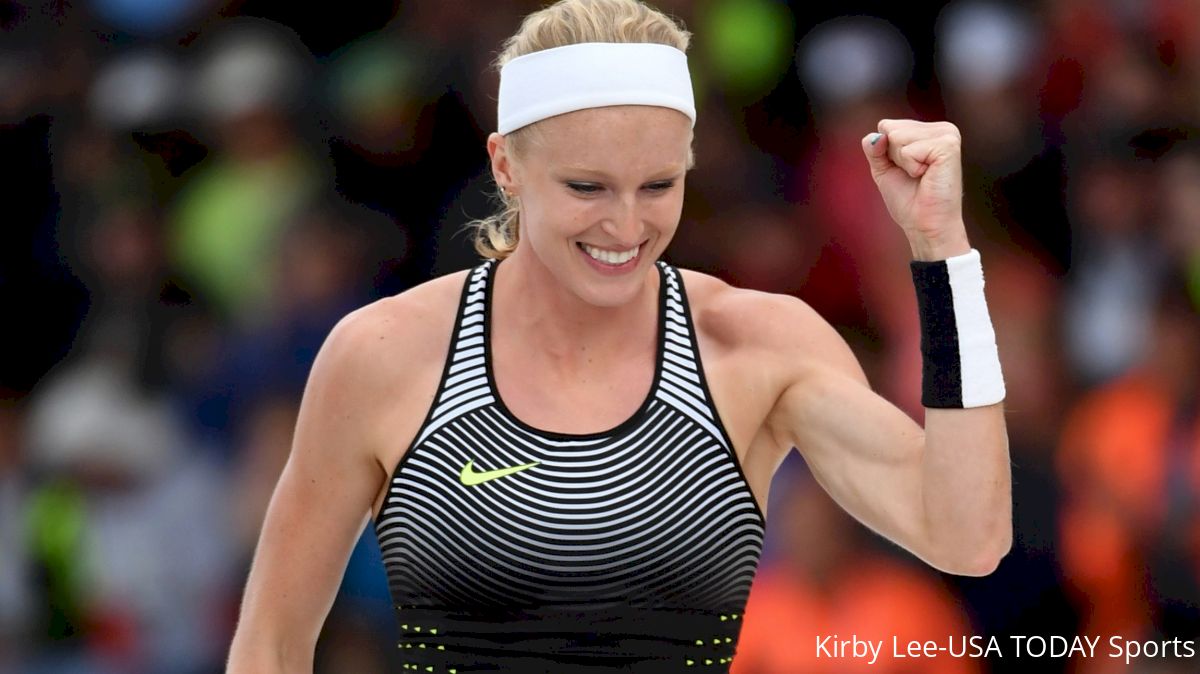 Sandi Morris shattered her own outdoor American best in the pole vault when she cleared a height of 5.00m to win today's Brussels Diamond League meeting, making her only the second woman ever to clear 5.00m outdoors. She joins world record-holder Yelena Isinbayeva (5.06m outdoors) and Jenn Suhr (5.03m indoors) as the only women to clear 5.00m in the event.
Morris's performance improved her previous American best of 4.93m. Today's clearance set a world lead, a Diamond League record, and a Brussels meet record. However, the performance will not be ratified as an official outdoor American record, as Morris' mark is just below Suhr's indoor record of 5.03m from last January, and USATF does not recognize outdoor records.
I submitted a rule change proposal to @usatf to restore outdoor American Records, hopefully we can get @sandicheekspv 5.00m ratified!

— Pole Vault Power (@polevaultpower) September 9, 2016
Sandi Morris clears 5.0M (16-5)
Breaks American Outdoor Record. #BrusselsDL #polevault pic.twitter.com/RlcLzkgvGw

— Harry Morris (@morris_hmorris) September 9, 2016
Morris thrilled the crowd and made the competition exciting as she cleared 4.94m to improve her own record of 4.93m. But she didn't stop there -- she continued to raise the bar in an attempt to clear an even better height. After clearing 4.94m, Morris attempted 5.00m, and cleared it on her second jump. Moments later, she raised the bar yet again to 5.07m.
Although she missed all three attempts at 5.07m, Morris still maintained the victory in Brussels over Katerina Stefanidi of Greece.
The performance follows a breakthrough year for the 24-year-old, which included a world indoor silver medal and an Olympic silver medal.