Q&A: Meb Keflezighi Talks Recovery, Final Goals of Pro Career
Q&A: Meb Keflezighi Talks Recovery, Final Goals of Pro Career
Meb Keflezighi reflects on his recovery methods that have carried him through the toughest racing situations over the years.
Oct 6, 2016
by Taylor Dutch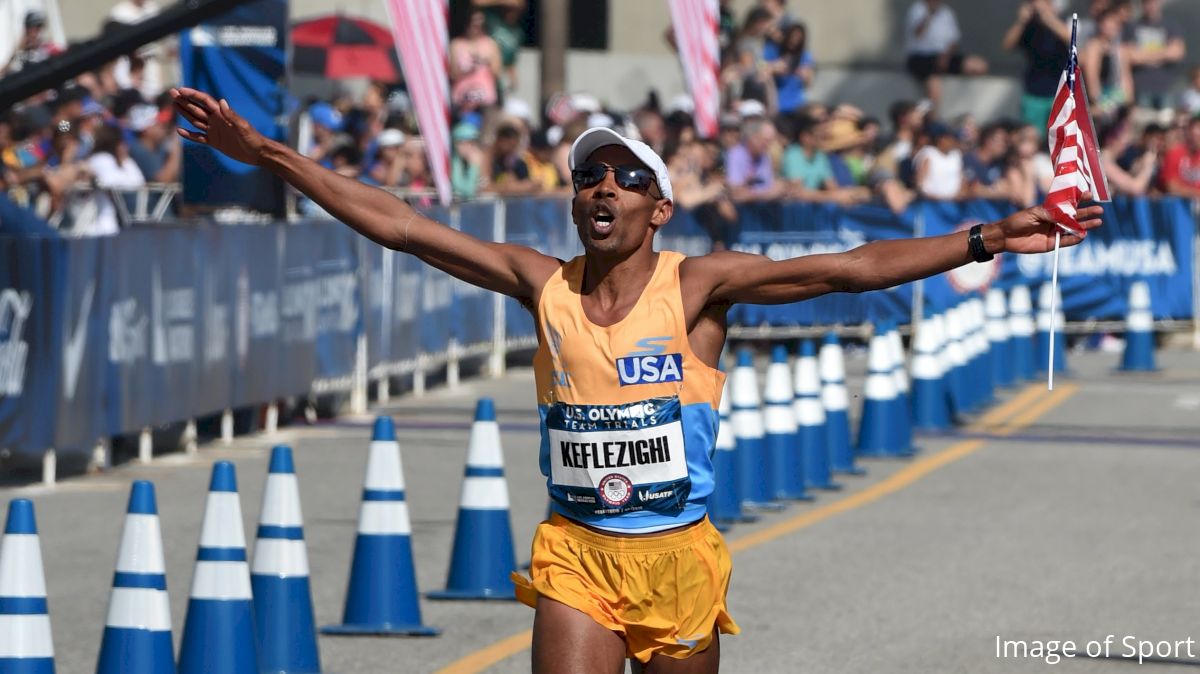 Olympic silver medalist Meb Keflezighi has experienced almost everything there is to endure in professional running. At 41 years old, Keflezighi has mastered the art of recovery and intends to finish his storied career with two more marathons to equal 26.2 in honor of the marathon distance.
In Keflezighi's first interview with FloTrack since the Rio Olympics, he detailed how he pushed through the
tough end to his Olympic career
. In the second part of the interview series, Keflezighi reflects on his recovery methods that have carried him through the toughest racing situations over the years.
FloTrack: At 41, you've managed to maintain this impressive strength and longevity in the marathon. How has your training evolved to accommodate for the years of mileage on your body?
Meb:
I talk about a lot of that stuff in my book "Meb For Mortals," but there's no secret. Just be smart about your training and listen to your body. I can't do the 130- or 140-mile weeks anymore, so I use my ElliptiGO to supplement and help me train and work on my cardiovascular. I use a lot of therapy. I have chiropractors, I do the icing, I do the drills, I do stretching three times, sometimes four times a day. The whole idea is to pre-hab instead of rehab, just try to do everything in your power to stay healthy.
FloTrack: You're a master of doing the little things.
Meb
: Absolutely, it might be small things when I do them, but they usually add up to be big things. They're small details, but it's so important to be consistent with them.
FloTrack: What would you say is the most difficult race that you've had to recover from?
Meb
: That's a tough one. The 2008 Olympic Trials, I didn't make the Olympic team (he finished eighth). I was at the peak of my career. I was hoping to win a gold or another medal at least since Athens (2004) was only my fourth marathon, and I earned a silver medal there. To make things worse, my good friend Ryan Shay passed away, so I was just mentally, emotionally, and physically drained. So New York was very difficult, my body just shut down.
WATCH: Meb Series (Trailer)
But the Boston Marathon was probably the toughest to physically recover from. I was beat up pretty bad. I had issues with my left foot. Since 2007, I'd been having issues with my left foot where I'd get third-degree burns from blisters, so that's been tough to recover from.
WATCH: Keflezighi's post-race interview after winning the 2014 Boston Marathon, one year after the finish-line bombings:


FloTrack: That sounds awful. Blisters are the worst.
Meb
: Well yeah, when it's on the bottom of your foot it can be like a wound. They classified it as a third-degree burn. Definitely not fun.
FloTrack: How did you recover from those races?
Meb:
You know it hurts, so thank God for a short memory [laughs]! You have to have a short memory for the marathon, because they all hurt. But just surround yourself with good people, and I always start from scratch. I don't try to keep going after the season is done. Sometimes that means you have to start with a two-mile run or a three-mile run, but you have to start somewhere and work your way up to 26.2.
FloTrack: You mentioned earlier that Rio would be your last Olympic Games. What's your next goal and where are you racing next?
Meb:
You know people were asking me, "So Tokyo?!" And I said, "No way!" [laughs]. Rio is it. I hope to do shorter races by the end of the year or early part of next year, but I have no plans scheduled for racing this year. I might do some pacing.
I want to do two more marathons to finish it out with 26.2 in honor of the marathon distance. That's about it, and after that, just have fun and not have to race competitively, just enjoy the sport.
FloTrack: One of my favorite quotes from the Olympics was Jared Ward referring to you as a mentor and big brother figure to himself and others in the sport who credit you with bringing up American distance running. How does that make you feel?
Meb:
It's a great honor that he gave credit to me and many others like Joe Vigil, Bob Larsen, Deena Kastor. We were at the forefront of trying to start the resurgence of American distance running back then. I remember writing the letters to Nike, Asics, and Reebok, trying to convince them to help me bring back U.S. distance running from the 5K to the marathon. I wasn't a marathoner at the time, but I had a vision to do what I can to help bring up USA distance running. Jared giving me credit means a lot to me, and there are so many others who have helped it along. I hope that I've been a positive example.