2016 DIII NCAA XC Championships
NCAA Division III XC Nationals Women's Preview
NCAA Division III XC Nationals Women's Preview
We preview the 2016 Division III NCAA XC women's race.
Nov 19, 2016
by FloTrack Staff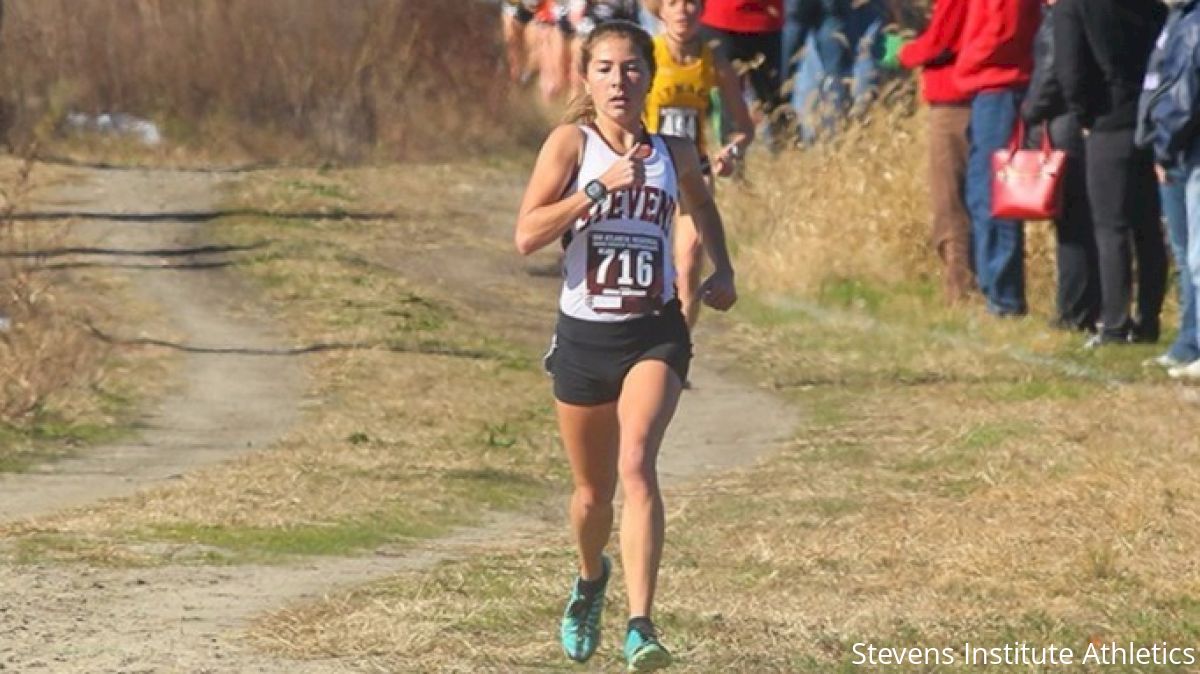 By Matt Rock
Once again, No. 1 Johns Hopkins is the team to beat. Last year a Hopkins win was all but a foregone conclusion until No. 4 Williams sprinted away with the title over the final 2 kilometers. The 98-point victory was a shocking upset. The defending champions have their work cut out for them: racing without four of their top-7 from last year, they have been able to patch up their lineup but will face a significant challenge from Johns Hopkins as well as regional opponents No. 7 Tufts and No. 2 MIT. Hopkins, on the other hand, has not even come close to losing and Saturday isn't likely to change that.
No. 1 Amy Regan (Stevens Institute of Technology) is the favorite to win--in fact, you'd have to look back to last March to find a race she didn't win. Since capturing her first national cross country title in 2014 (Regan didn't race cross country in 2015) she added four more to her trophy case, winning track titles in the indoor 3K, indoor 5K, outdoor 5K, outdoor 10K. Regan led her team to a fifth place finish at the Atlantic Regional championship, good enough to earn an at-large bid to nationals. No. 10 Taryn Cordani led Ithaca to a fourth place finish at the Atlantic regional championship with a second place finish to Regan. Cordani has had a number of such finishes this season, demonstrating strength late in races--potentially windy conditions Saturday could work in favor of Cordani. No. 5 SUNY Geneseo has only lost once this year: to Johns Hopkins and MIT at the Rowan University Border Battle in mid-October. Hopkins won by 64 points over MIT, with SUNY G only another two points back. It's difficult to envision a scenario in which that margin will be overcome this weekend.
Saucony Flo50 DIII Team Rankings

The New England regional meet finished with a mere nine points separating the first and third team finishers: MIT earned a three point victory over Williams, overcoming the fact that Williams was the first team with five runners to finish. Tufts was only six points back from Williams, but had two women across the line before Williams' first. The density of the field at nationals could rearrange this order, as Tufts had the best sixth women by 13 places. That is to say, on a day where things don't go exactly as planned, Tufts has great chance at beating both of these teams. No. 7 Brittany Bowman of Tufts is having a breakout cross country season coming off her third place finishing in the 10K at track nationals. She is a long shot to win, but she has the momentum to land on the podium. Also hailing from New England are two first years, both of whom have made an impressive entrance to the cross country scene: Megan McCandless (MIT, second at regionals) and Katherine Treanor (Amherst, third at regionals). McCandless has a few wins under her belt including the NEWMAC championship title and her win at Purple Valley against several ranked teams. Treanor has been solid all season, and despite sitting out the NESCAC championship meet ran quite a sharp race last weekend.
Saucony Flo50 DIII Individual Rankings

No. 3 Washington U. won the Midwest regional decisively with No. 5 Aly Wayne and Alison Lindsay finishing second and third. No. 6 UW-La Crosse was only 15 points behind, but their No. 5 accounted for eight points at the margin. A team with that kind of spread could be punished by the national field, but much like Tufts, Washington U. has a very solid sixth runner that boosts their odds of a high finish.
The schools hailing from the Western Region (auto-qualifiers Whitworth and Claremont-Mudd-Scripps; at-large qualifier Colorado-College) will likely finish within a few places of each other given the way their regional championship unfolded--a good day might put one of these teams in the top-10. Pomona-Pitzer's No. 2 Maya Weigel is competing as an individual and if she is still with the lead pack in the last kilometer she could be very dangerous.