2016 DIII NCAA XC Championships
NCAA Division III XC Nationals Men's Preview
NCAA Division III XC Nationals Men's Preview
We preview the 2016 NCAA DIII men's XC national championship.
Nov 19, 2016
by FloTrack Staff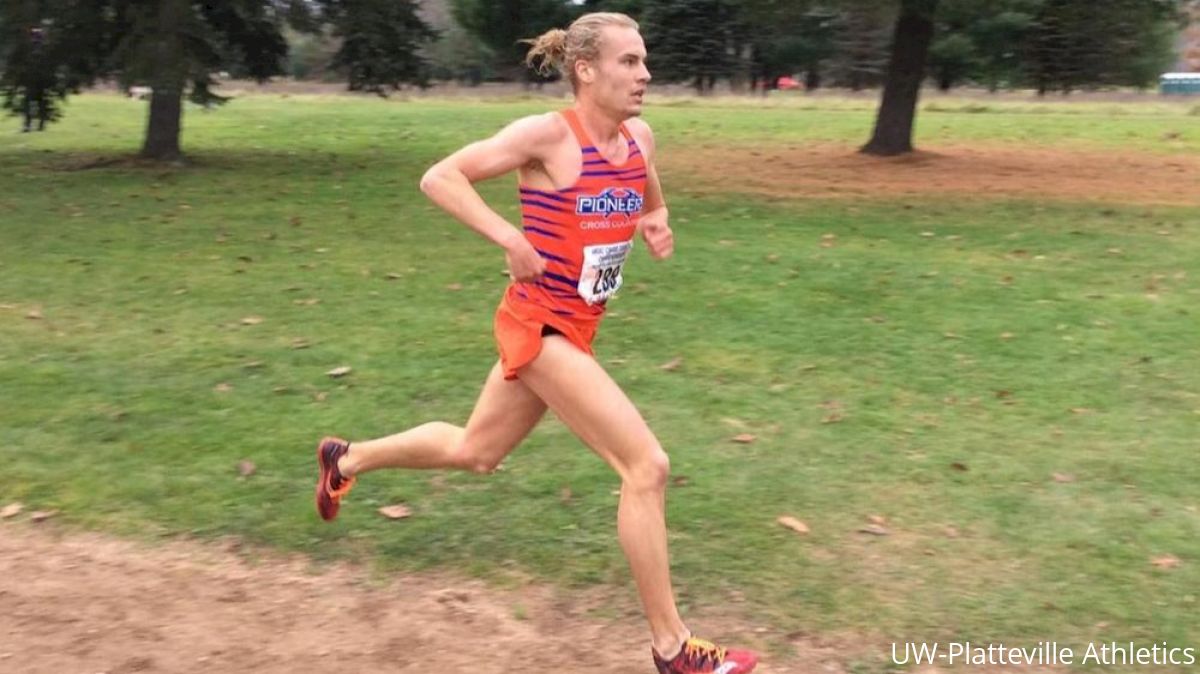 ​By Matt Rock
Rolling off a win at the Midwest regional championship where they claimed four of the top ten spots, top-ranked North Central is poised to win its fifth title in the last seven years and 16th since 1973. Their 54-point victory over defending national champion No. 3 UW-Eau Claire is merely the latest blowout victory in an undefeated season that featured a perfect score at the CCIW Championship meet. The Eau Claire guys are running well--No. 5 Darin Lau has held his own against difficult matchups all season and his teammate Nick Petersson is experienced in championship meets. The Blugolds will need best-yet performances from the rest of their squad to defend their title, but they are well coached and have performed in the clutch before, so don't count them out.
Saucony Flo50 DIII Team Rankings

The individual champion may well also come from the Midwest. No. 4 Zach Plank has led the way for NCC, having won five of his last six races, with his only loss coming at the regional meet to UW-Platteville's No. 1 Ian Lamere, the defending national champion in Cross Country and holder of three national titles. Lamere dropped the field early in the race last year and never looked back, and one should fully expect him to do the same thing this year.
Saucony Flo50 DIII Individual Rankings

The Regional meets last weekend provided few surprises. That is, until the selection committee announced the at-large bids, revealing that they granted Rhodes and Emory a place at the starting line in Louisville. In addition to the auto-qualifiers Christopher Newport and Washington & Lee, the Southern schools will be out to prove that they are better than the last and near-last place finishes they have racked up in the last several years. The Mideast regional was similarly underwhelming with Johns Hopkins beating Haverford by one point. A finish this close would be far more interesting if either of these teams were truly competitive. Carnegie Mellon finished in a distant third but still well enough for an at-large bid.
The West region will also be represented by four teams: No. 5 Claremont-Mudd-Scripps coasted to a regional victory and Occidental edged Pomona-Pitzer for second. Whittier also managed to snag a spot, filling out a group that represents the strongest Western contingent in recent history. CMS hasn't lost since mid-September, though given that they haven't run against the Midwestern and Atlantic powerhouses, this should be taken with a grain of salt.
It will take flawless execution for No. 2 SUNY Geneseo to beat NCC. The Knights have demonstrated the type of depth and consistency that it takes to win a title. No. 6 Isaac Garcia-Cassani has run to an undefeated season. Granted, he did not race Lamere this fall, but he has not gone unchallenged--he has repeatedly bested the likes of No. 8 Ben Fazio (RPI), Grant O'Connor (RPI), Thomas Caulfield (St. Lawrence) and No. 3 Ernie Pitone (Widener) all of whom have All-Americans finishes in their respective careers. SUNY Geneseo is also undefeated as a team, and they ran train at the Atlantic regional championship with a 36 point margin of victory over No. 9 RPI (and four other teams that got at large bids to nationals: TCNJ, NYU, Oneonta, St. Lawrence). On paper they don't look all that different from NCC, and one could argue that an early season win over Williams is a sign of their relative strength. However, they could run into trouble with their 4th, 5th, and 6th runners getting displaced by the dense field at the national meet: at the regional meet these three finished in 18th, 19th, and 26th for a 52-second 1-7 spread (NCC notched 8th, 15th, and 17th and had a 40-second team spread). This leaves little margin for error for Geneseo.
No. 8 Williams lost the New England Region in a tie-breaker to No. 7 MIT, a team that is displaying late season form that they have rarely achieved. The Ephs have been racing without their top guy, Peter Hale (14th at Cross Country nationals in 2015), for a month now. He is a piece of the puzzle they will absolutely need in order to finish on the podium. Still, in a testament to their depth, Williams had no problem dispatching at-large qualifiers Amherst and Middlebury at the NESCAC championship two weeks ago. MIT is coming on strong--with a good day from their low sticks No. 9 Matt Deyo, Rory Beyer, and Dennis Maloney they could have three All-Americans and find their way into the top-3 teams.
The glut of Southern schools means that Tufts and Colby were snubbed, leaving No. 2 Tim Nichols (Tufts), Luke O'Connor (Tufts), and David Chelimo (Colby) to fend for themselves. All three should end up as All-Americans, but it's Tim Nichols has had a breakout year, running under 24:00 three times. He took first place performance at the NESCAC championship meet beating the field by 30 seconds at Colby's tough home course. If anyone is going to challenge Lamere, it will be Nichols, who has a penchant for racing aggressively and thrives on grass. Without a team finish to worry about, he can afford to run a riskier race.