2017 DI NCAA Indoor Championships
Oregon's Deajah Stevens Sets 200 American Record, Gets Disqualified
Oregon's Deajah Stevens Sets 200 American Record, Gets Disqualified
Oregon's Deajah Stevens Crushes 200 Collegiate Record, Sets American Record
Mar 11, 2017
by Dennis Young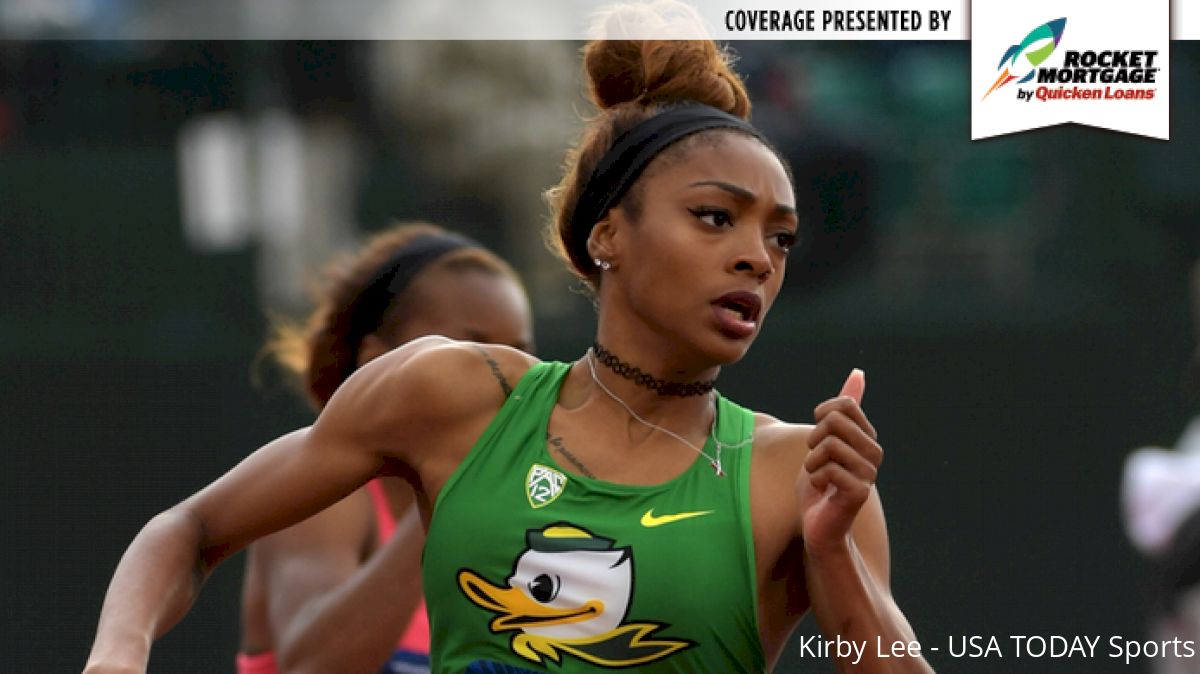 ​UPDATE: According to the official results, Deajah Stevens has been disqualified after running the fastest NCAA and American indoor 200m time ever. We'll have more on this shortly, but according to an official, Stevens ran over the line in her lane on the second to last turn.

Original post:

The Oregon women are, somehow, ahead of their historic projected pace on the first day of the NCAA Indoor Championships. That continued with Deajah Stevens not even waiting for the final to run fast--she ran 22.28 in the 200 prelims, going 0.12 seconds under the old collegiate record and 0.05 under the old American record. Only three women in world history have ever run faster indoors, and none in the last 22 years.

Stevens's Oregon teammate Ariana Washington ran 22.57 for second in the same heat, tying her for the No. 10 collegian of all time.

We'll have an interview with Stevens shortly. She's competing in the 60, 200, and 4x400 for Oregon tomorrow.