USADA Strips Ajee Wilson's American Record Because Of Tainted Beef
USADA Strips Ajee Wilson's American Record Because Of Tainted Beef
Olympian Ajee Wilson tests positive for an anabolic agent and her American indoor record from the Millrose Games is voided, though she will serve no suspension.
Jun 19, 2017
by Johanna Gretschel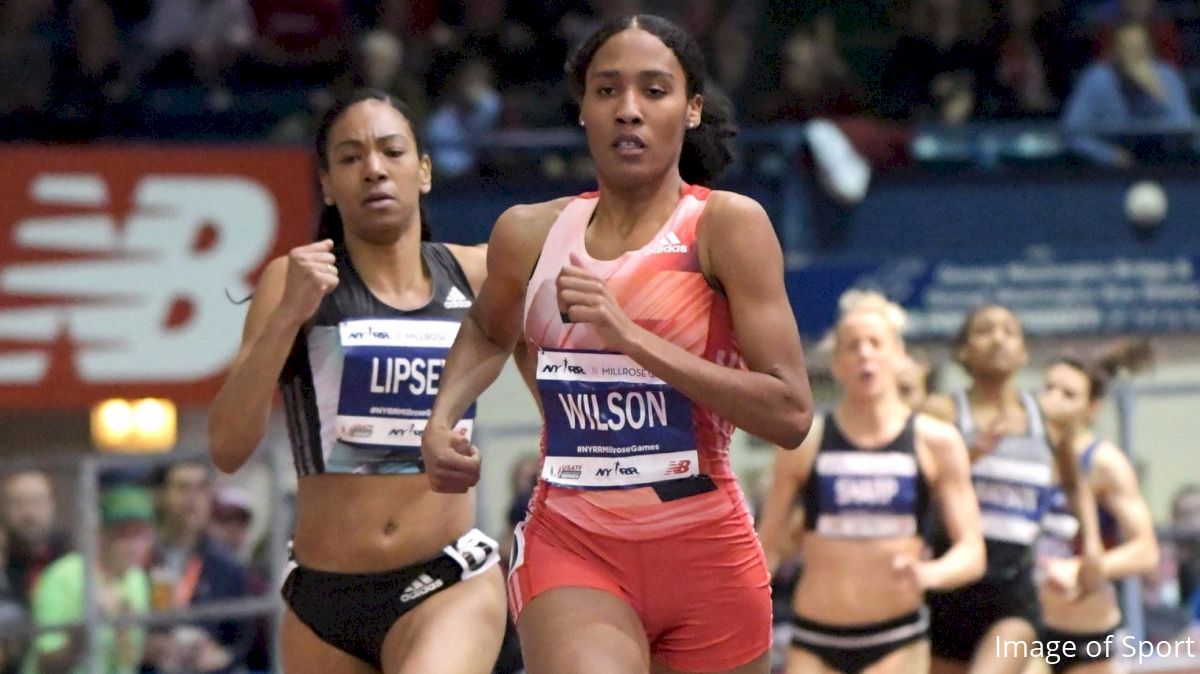 The U.S. Anti-Doping Agency announced today that 800 meter runner Ajee' Wilson tested positive for banned substance zeranol after her American indoor record run at the Millrose Games in February, though it ruled that tainted beef caused the positive test and Wilson is not getting suspended.
After looking at Wilson's "dietary habits and food purchase receipts," USADA concluded that her positive test was likely the result of consuming contaminated meat, and is only stripping Wilson's Millrose result, which was a win and 1:58.27 American record.
Though anti-doping agencies including USADA typically apply a standard of "
strict liability
," meaning that athletes are fully accountable for whatever is in their system, they found that in this case, "Wilson ingested [zeranol] without fault or negligence."
According to USADA
, Zeranol is a "legal growth promotant" in beef, but on the list of World Anti-Doping Agency banned substances. USADA consulted "multiple independent experts on zeranol in the food supply and environment" in examining Wilson's case and concluded that because she had tested negative one week prior to the Millrose Games, and because there wasn't that much zeronal in her urine, the punishment should be light. The anti-doping agency wrote that it was "highly unlikely that the presence of zeranol in Wilson's sample resulted from a source other than zeranol contaminated meat."
​Ajee Wilson talks to the press after breaking the 800m American indoor record at the Millrose Games:


In that race at Millrose, Wilson and her training partner, Charlene Lipsey (who ran 1:58.64 behind Wilson's 1:58.27) both dipped under Nicole Teter's 15-year-old American record of 1:58.71. The women train together in Philadelphia, though Wilson has not raced since winning the 600m at the USATF Indoor Championships in March. Lipsey told FloTrack after the adidas Boost Boston Games that
Wilson had surgery during the outdoor season
, but declined to share further details.
Wilson set the 800m American junior record of 1:58.21 in 2013, and last year made her first Olympic team by placing second at the U.S. Olympic Trials. She advanced to the semi-final round in Rio. She was also the IAAF World Indoor Championships silver medalist for 800m in 2016.
She is entered in the USATF Outdoor Championships this week in Sacramento, with a bid to the IAAF World Championships in London on the line.