2017 USATF Outdoor Championships
USA Women's 5K Preview: Rowbury vs. Huddle In American Record Showdown
USA Women's 5K Preview: Rowbury vs. Huddle In American Record Showdown
Preview of the women's 5K at the USATF Outdoor Championships
Jun 21, 2017
by Johanna Gretschel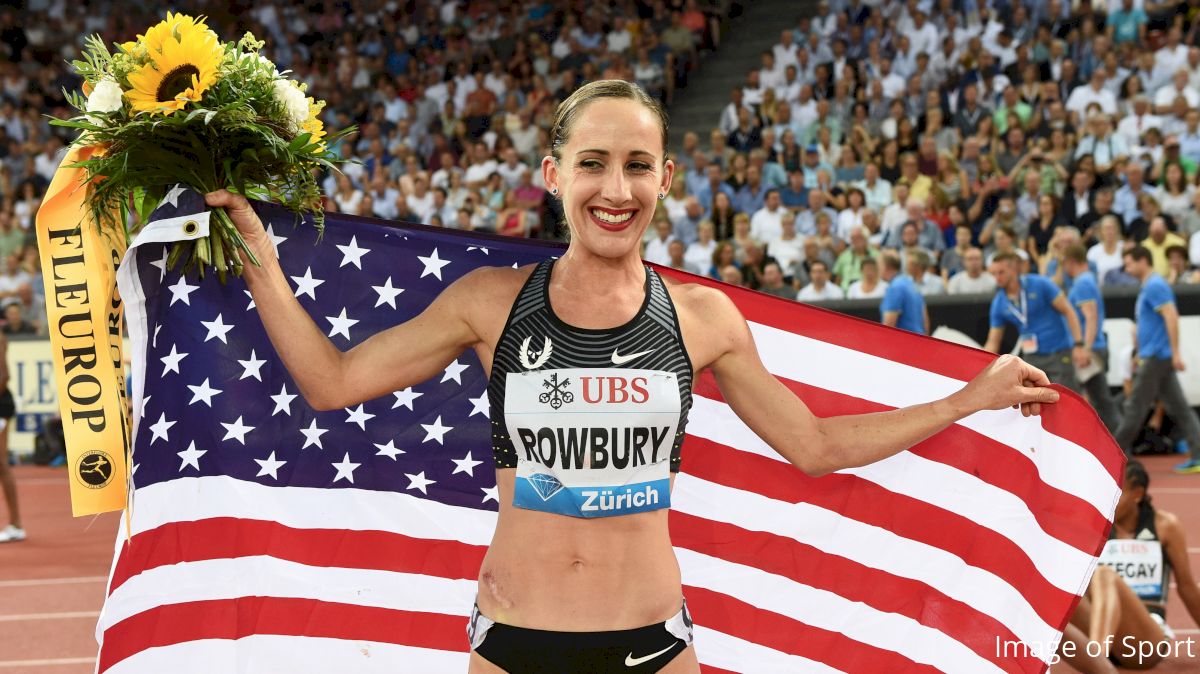 The USATF Outdoor Championships start this Thursday in Sacramento, California and continue through Sunday afternoon. Viewers in Canada can watch the action
live on FloTrack here
. Molly Huddle swept the Olympic Trials 5K and 10K last year in Eugene, but opted to focus on just the 10K in Rio, and American record holder Shannon Rowbury is entered here in both the 1500m and 5K, it's possible that our top two women go 1-2 in the 5K but opt not to race the event in London. In that case, it's important to keep an eye on the fourth and fifth place runners in Sacramento, because they certainly have a chance to make the world team.
Women's Final:
Friday, 8:46 PM PT
The Favorites: American Record Holders Shannon Rowbury, Molly Huddle
The fastest two women over 5K in American history are slated to race the 12.5 lap race in what should be a thrilling final on Friday night. We say "should be" because both women are double entered in different events and there is a chance that one or the other or both could scratch this race.
But let's be optimistic and get excited about the possibility of the two best 5K runners in American history racing in Sacramento and representing Team USA in London.
​2016 Olympic Trials 10K/5K champion Molly Huddle reflects on her 10K American record run in Rio:


Huddle,
who set the 10K American record of 30:13.17 in Rio last summer
, crushed Shalane Flanagan's 5K national record by two seconds in 14:42.64 at the 2014 Monaco Diamond League. Rowbury ran 14:48 in the same race, but last summer in Brussels, PRed by 10 seconds and
became the first American woman to run under 14:40 with a 14:38.92 run
. The run offered some consolation after taking fourth in the Olympic 1500m final and gave Rowbury her second American track record --
she's also the fastest U.S. woman ever over 1500m
, thanks to her 3:56.29 run at Monaco in 2015.
This spring, Huddle ran 15:09.09 for eighth at the Prefontaine Classic, the second-fastest time in the U.S. this year, while Rowbury ran 4:04.61 for ninth place in the 1500m at Pre --where she was the second American behind Brenda Martinez, who is running the 800m in Sacramento-- then ran a solo 15:12 5K at the Portland Track Festival two weeks ago to secure her spot at USAs.
​Watch Rowbury run a solo 15:12 at the Portland Track Festival:




The Olympians: Shelby Houlihan, Kim Conley, Emily Infeld, Marielle Hall
Four women entered in the 5K made the Olympic team last year: Shelby Houlihan and Kim Conley in the 5K, and Emily Infeld and Marielle Hall in the 10K. Of that group, Conley and Infeld are also slated to race the 10K on Thursday night.
At the 2016 Olympic Trials, Houlihan was the only athlete within a second of Huddle in the 5K finals, running 15:06.14 to Huddle's winning time of 15:05.01. The 24-year-old has raced sparingly this spring, with an 11th place, 4:06.43 1500m at Prefontaine her most recent result, but enjoyed an impressive mile/two mile double win in March at the USATF Indoor Championships. She has not raced a 5K since placing 11th in the Olympic final in Rio.
​Shelby Houlihan talks to FloTrack after sweeping the mile and two mile at the USATF Indoor Championships:


The Contenders: Emily Sisson, Natosha Rogers
Emily Sisson and Natosha Rogers, both double entered here and in the 10K, should be considered more than capable of making some noise in both events. 26-year-old Rogers actually owns the fastest 5K time for an American woman this season, thanks to her 15:08.29 at the USATF Distance Classic -- a 20 second PR. The Texas A&M alum, who won the NCAA 10K title for the Aggies in 2012, was most recently third and first American finisher at the Bolder Boulder 10K in 33:42.
Sisson, who won the NCAA indoor and outdoor 5K titles in 2015 for Providence, ran a 15:02 PB in February, and is the third-fastest American outdoors this year behind Rogers and Huddle per a 15:10.91, 11th place finish at the Prefontaine. The 24-year-old trains with Huddle and is already
following in her mentor's footsteps
on the road circuit. And, speaking of Prefontaine, Sisson edged out 2016 Olympian and 2015 5K world qualifier Hall in that race. However, she said after the race that she's focusing on the 10K at USAs, so barring a catastrophe on Thursday night, we may not see her in the 5K at all.
​Emily Sisson talks to the media after running 15:10 at Prefontaine:


The Dark Horse: Karissa Schweizer
University of Missouri junior Karissa Schweizer became just the fourth woman in NCAA DI history to win the triple crown in one school year: cross country, indoor 5K and outdoor 5K titles, and it will be interesting to see how she fares in her first-ever USATF Championships. Allie Ostrander of Boise State was the top collegiate last year at the Olympic Trials, when she placed eighth in the 5K finals. Schweizer's PBs are 15:19.14 indoors and 15:38.93 outdoors, both of which were set en route to her NCAA wins. She's a gamer and after watching her blow the race open with six laps to go in Eugene two weeks ago, I'd venture to guess that she has a lot more in the tank.
​Watch Karissa Schweizer win the 2017 NCAA outdoor 5K title:
Sarah Pagano of the B.A.A. and Lauren Paquette of Brooks have also run under 15:20.
Other collegiate athletes to watch include Katherine Receveur of Indiana, who was third at NCAAs, and Allie Buchalski of Furman, sixth in Eugene.
Prediction:
1. Shannon Rowbury, 2. Molly Huddle, 3. Shelby Houlihan