NAU Nearly Sweeps, Allie O Shows She's Fit With Wins At Louisville Classic
NAU Nearly Sweeps, Allie O Shows She's Fit With Wins At Louisville Classic
The NAU men and Allie Ostrander proved early-season fitness at the site of the NCAA championship course in Louisville.
Sep 30, 2017
by Harry Prevor .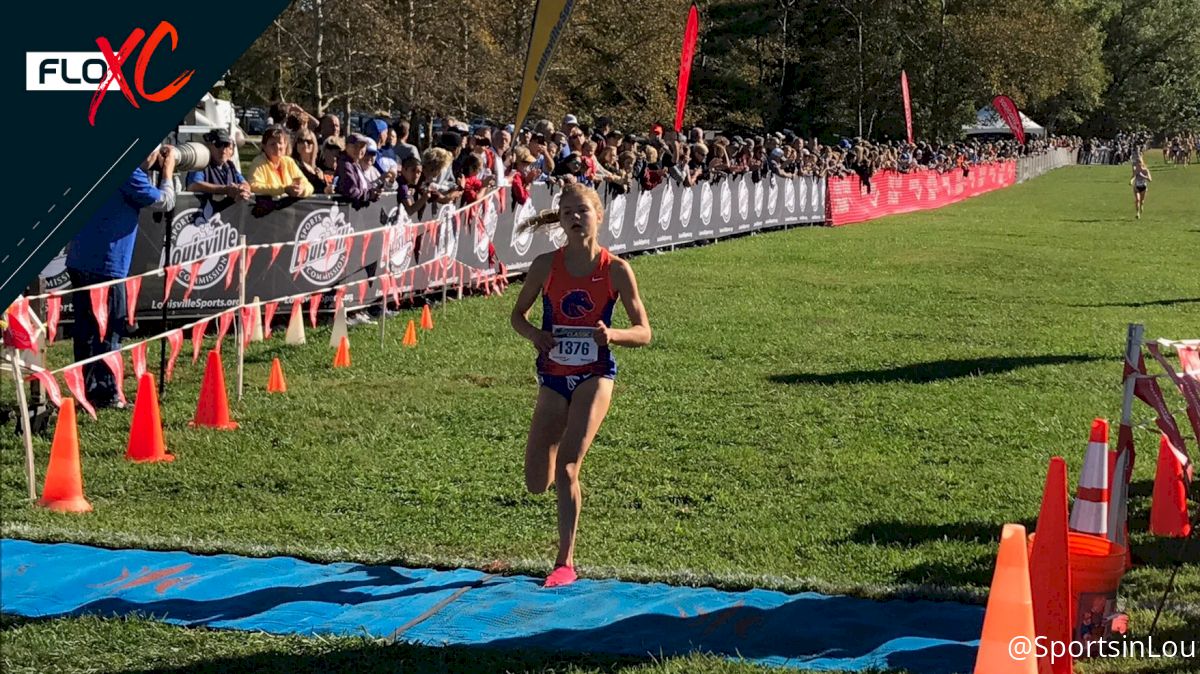 In what would be our first glimpse into the form of many of the nation's best athletes, the
No. 1 NAU men
and
No. 2-ranked individual Allie Ostrander
stormed to convincing wins at the E.P. Tom Sawyer State Park in Louisville, perhaps foreshadowing the glory they'll be seeking in November come NCAAs on the same course.
No. 5 Matt Baxter
took the individual crown on the men's side while Allie O led her
No. 13 Boise State Broncos
to the women's team title.
On the women's side,
No. 13 Boise State women
left little to chance as they weren't afraid to race their top runner in Allie Ostrander. In her first NCAA cross country race in nearly two years, Ostrander showed she's still got it as she won the meet by eight seconds in 16:28.15, ahead of Eastern Kentucky's Charlotte Imer. At first it looked like a win for the Broncos could be in doubt, as
#9-ranked individual Brenna Peloquin
didn't start and they didn't land any other runners in the top fifteen. But with their next four runners all finishing within ten places of each other from 16th to 26th, it was enough to convincingly take the crown over
No. 17 Wisconsin
, 74 to 101.
There were results issues on the men's side, but one thing is clear: Other teams will have a tough time if they want to beat NAU this season. The Lumberjacks swept the top spots and almost notched a perfect score en route to a dominant victory. They were led by a one-two punch from
No. 5 individual Matt Baxter
and
No. 18 individual Tyler Day
, both notching quick sub-23:15 clockings. Senior Cory Gilnes was the only one of the NAU projected top five not to appear in the results, but that was no issue for the Lumberjacks as newcomer Luis Grijalva filled in nicely as their fifth scorer.
More to come!