2017 BU Season Opener
It's NCAA XC All Over Again At BU Season Opener
It's NCAA XC All Over Again At BU Season Opener
Preview of the 2017 BU Season Opener hosted by Boston University.
Nov 29, 2017
by Johanna Gretschel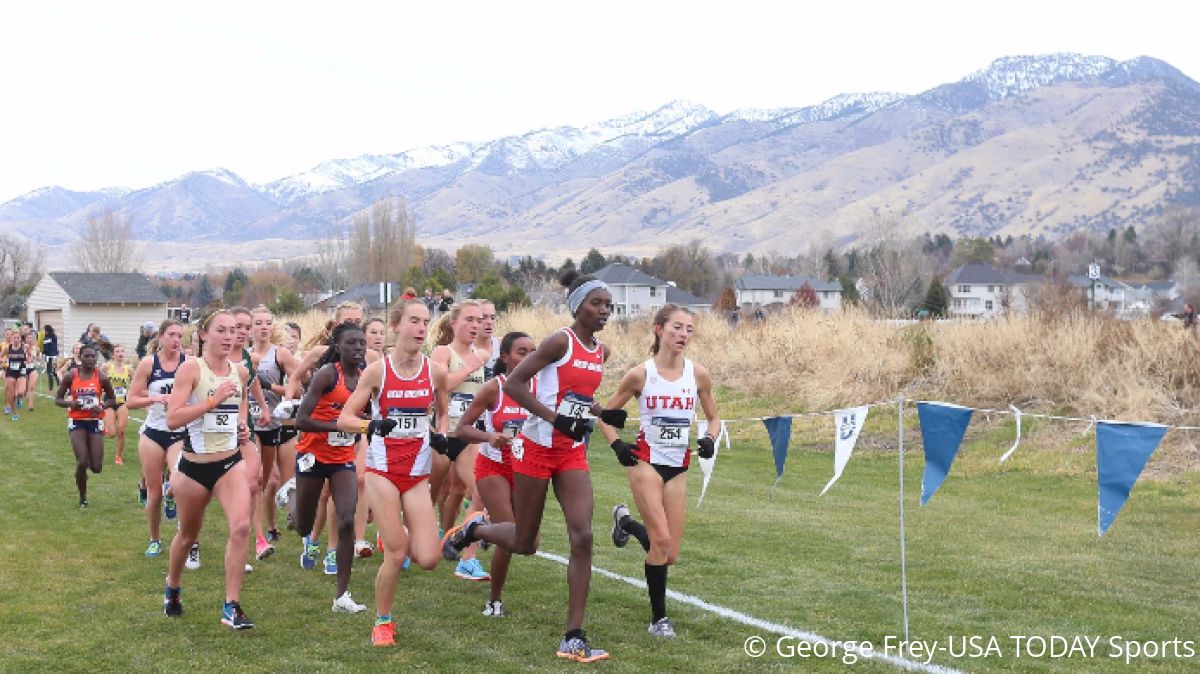 Is it really indoor track season already? The Boston University Season Opener this Saturday will serve as a highly anticipated prelude to the 200-meter banked track action to come over the next few months. Distance fans, we got you covered, as the women's 5K features a slew of All-Americans that includes Endah Kurgat and Karissa Schweizer — the past two NCAA Division I cross country champions.
Check out the entries here and view the schedule here.
Watch the BU Season Opener LIVE on FloTrack
What: Women's 5K
When: 4:20 PM ET
Who: Ednah Kurgat, Karissa Schweizer, Weini Kelati, Alice Wright, Grayson Murphy, Caroline Sang, Sharon Lokedi, Danielle Shanahan, Lindsey Bradley, Anna West, Lauren LaRocco, Frances Schmiede, Elly Henes, Dominique Clairmonte, Bethlehem Taye
Why: Ednah Kurgat may have dethroned Karissa Schweizer in NCAA XC, but the Missouri senior is still the defending indoor and outdoor champion for 5K. This race will be a nice opportunity for Schweizer to bounce back from a disappointing 11th-place finish in Louisville. Her 15:18 PB per a fourth-place finish at USAs is the fastest in the field by almost 10 seconds, but you have to imagine that Kurgat of New Mexico is up for the challenge. Despite not competing for the Lobos last year due to transfer rules, she still clocked a quick 15:26 best at Payton Jordan. She will be ready to roll, especially with teammates Weini Kelati (seventh at NCAA XC/16:08 HS PB) and Alice Wright (14th at NCAA XC/15:45 PB) beside her.
There are five other women in the field who have broken 16 minutes in their careers: Caroline Sang of Charlotte (sixth at NCAA XC), Grayson Murphy of Utah (eighth at NCAA XC), Sharon Lokedi of Kansas, Danielle Shanahan of Loyola Marymount, and Lauren LaRocco of Portland, plus Elly Henes of NC State, who has run 16:01. With Henes' teammates Dominique Clairmonte and Bethlehem Taye in the mix, plus Baylor All-American Anna West and her Bears counterpart Lindsey Bradley, expect the women in this race to be working together to achieve an NCAA qualifying time.
A rabbit is scheduled to run at 5:00 pace for 1600m, which would average to a 15:37 5K.
Rewatch the 2017 women's NCAA DI XC Championship:
What: Women's 3K
When: 2:40 PM ET
Who: Katrina Coogan, Heather MacLean, Millie Paladino, Elinor Purrier, Bri Ilarda, Lianne Farber
Why: Like Karissa Schweizer in the women's 5K, Elinor Purrier will be looking for redemption back on the track this season after an 18th-place finish at NCAA XC. The New Hampshire senior has a sterling record at NCAA track championships, as she's recorded two third-place finishes (2016 indoor mile, 2016 steeplechase), a fourth-place finish (2017 3K SC), and a runner-up finish (2017 indoor mile) in the past two years. This is her first 3K in two years and she'll be looking to cut down her PB of 9:29.29 here.
Purrier is the top collegian, but Katrina Coogan is the quickest in the field. The New Balance Boston athlete also set her PB two years ago, with a 9:01.16 — good for fourth place at NCAAs while representing Georgetown.
The most intriguing athlete in the field is Heather MacLean, a 2:05 800m runner for UMass Amherst who earned her first All-American honors this fall with a 26th-place finish in Louisville after placing just 39th in the Northeast Region last year. Expect her to break out on the track this season.
What: Women's 60m, Women's 300m
When: 60m trials at 11:35 AM ET; 60m finals at 12:55 PM ET; 300m at 1:45 PM ET
Who: Gabrielle Thomas
Why: Gabrielle "Gabby" Thomas has rewritten the record books at Harvard in her first two years with the program, which featured a thrilling sixth-place finish at the U.S. Olympic Trials 200m final as a mere freshman. She's a two-time third-placer at NCAAs in the 200m, so expect her 300m to be more impressive than the 60m. Her PBs are 7.29 and 38.03, respectively.
FloTrack talks to Gabby Thomas after she won the long jump, 100m, 200m, 4x100m and 4x400m at the 2017 Ivy League Championships: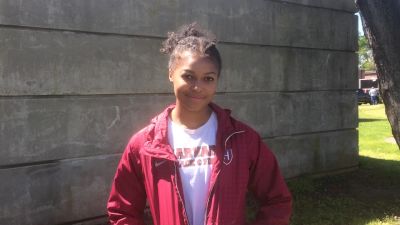 What: Women's 800m
When: 1 PM ET
Who: Cory McGee
Why: New Balance Boston's Cory McGee ran the second-fastest 800m of her life at this track in January of this year in 2:02.20. But instead of continuing to set the track ablaze, the former Florida Gator spent the summer of 2017 recovering from an injury. The 1500m specialist has broken 2:05 six times in her career and run under 2:03 four times. This race will likely be a time trial litmus test for McGee to measure her fitness. The next fastest in the field is Northeastern's Corinne Myers, whose PB is 2:10.55.
What: Men's 5K
When: 5:20 PM ET
Who: Julian Oakley, Emmanuel Rotich, Ricardo Estremera, Ben Bosworth, Paul Luevano, Trevor Crawley, Meschack Kipruto, Kelvin Kirui
Why: The men's 5K lacks the NCAA champion pedigree of the women's field in Boston, but this will still be a quick race. '17 Providence graduate Julian Oakley headlines the field here with his impressive 13:46.54 PB set in Heusden this summer — just his fourth time racing the event on the track. A number of other athletes own PBs hovering between 14:00 and 14:10, including Oakley's teammate Trevor Crawley, as well as Emmanuel Rotich of Tulane, the two-time NCAA XC Southeast Region champion, and Paul Luevano of Boston University, fifth in the Northeast Region for XC this year. Luevano, a sophomore, is aiming for the American junior indoor record of 14:08.37.
Mark Parrish, a three-time All-American for the Florida Gators with a 13:41 PB, will pace the field at 2:45 per 1K through the first two miles (13:45 pace).
What: Men's Mile
When: 11:20 AM ET
Who: Alexander Seal, Andy Phillips, Evan Verbal, Nick Carleo, Johnny Kemps
Why: Who can resist a sub-four attempt? The top five entrants have run 4:05 or faster, with Alexander Seal of Boston University and Andy Phillips of Roots Running Project both boasting PBs of 4:01. A rabbit is scheduled to help the field under the historic barrier.