MSU T&F Grad Assistant Resigns In Protest Of Nassar Case Handling
MSU T&F Grad Assistant Resigns In Protest Of Nassar Case Handling
Michigan State alumna and graduate track and field assistant Kassie Powell resigned in protest of MSU's handling of the Larry Nassar sex abuse scandal.
Mar 16, 2018
by Johanna Gretschel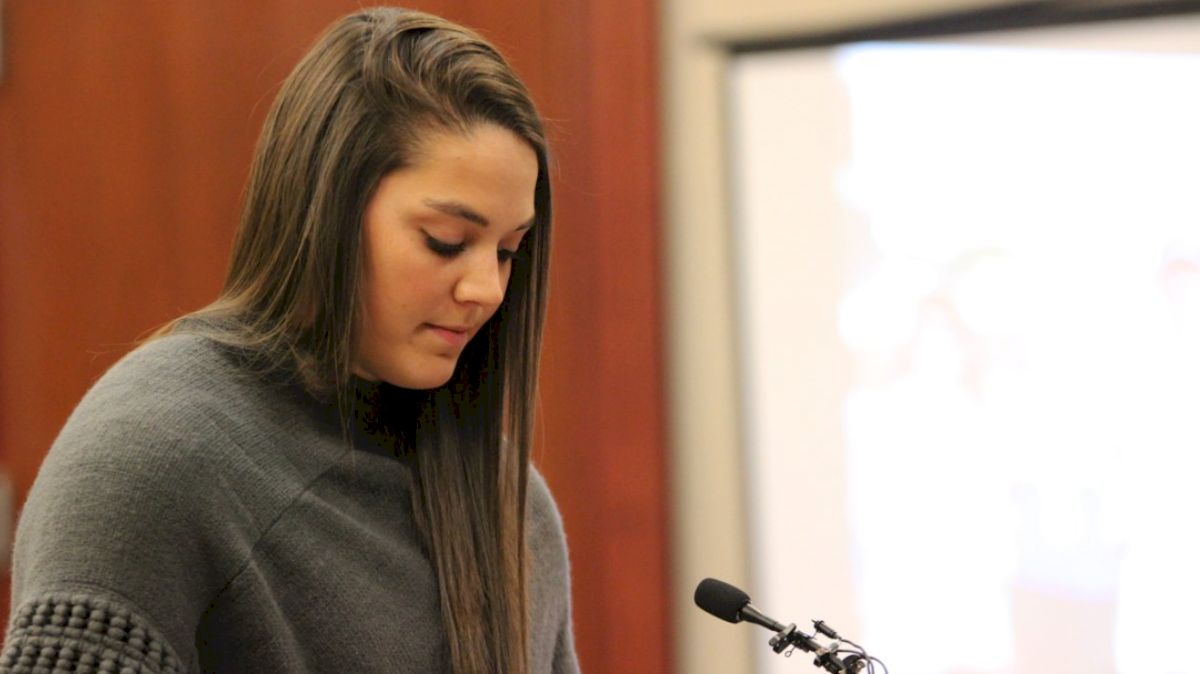 Michigan State track and field graduate assistant Kassie Powell resigned from her position on Thursday in protest of the university's handling of the Larry Nassar sex abuse scandal.
The 2015 alumna posted the following message on Facebook:
"Michigan State Spartans,
I'd like to make something evidently clear. My time at Michigan State University was nothing short of a gift. Coach Walt Drenth and Track and Field staff have done everything in their power to give me the chance to be a successful athlete, student and professional. Unfortunately, other staff and administration failed to do their jobs, allowing myself and hundreds of other young girls and boys to be abused by now, inmate Nassar. I came back to Michigan State in August of 2017 to pursue my Masters Degree, proudly, as a Graduate Assistant for MSU Track and Field team. After watching the lack of urgency and ignorance of administration in handling such a sensitive and painful situation, I decided to give up my position at MSU as it was not in my best interest to be at an institution I can no longer say I am proud or feel safe to be part of. MSU, John Engler, we continue to speak our voices. We continue trying to change the future for young people (your students and athletes included) to come. Please stop fighting us and join us in making the world a safer place."
77. Kassie Powell pic.twitter.com/Mvar6QWvTi

— Sarah Dvojack (@sarahdvojack) February 8, 2018
The reference to Engler—the interim MSU president after Lou Anna Simon resigned under intense pressure in January—is likely to do with the former Michigan governor's reported resistance to new statewide sexual assault bills that were passed by the Michigan Senate this week.
The bills extend the statute of limitations for sex abuse survivors, require more people to report suspected abuse, and restrict governmental institutions—like the university—from claiming immunity from lawsuits.
The legislation, currently under review in the Michigan House of Representatives, has received pushback from several organizations, including Michigan State, the Roman Catholic Church, and other universities and businesses.
Engler said this week he hopes to reach a legal settlement before the end of the semester. He thinks the new legislation will slow down the process and undermine negotiations.
"A number of the bills have nothing to do with supporting the survivors at all," he said to MichiganLive.com. "They're all about changing the leverage at the table with negotiations."
Powell is one of the women with a standing lawsuit against MSU and Nassar. She originally filed anonymously, one of several "Jane Doe" victims in the case.
Powell felt the university "outed" her when an MSU private investigator contacted fellow Spartan coaches to inquire about her character; she subsequently revealed her identity and was one of 156 women to make a victim impact statement at Nassar's trial.
"I had no choice in now disclosing my own story," Powell told the Free Press in February. "This was my own story. This was not their story to tell."
She was a pole vaulter and javelin thrower who was first abused by Nassar as a 16-year-old high schooler.
Here is Powell's victim impact statement: