2018 DI NCAA XC Championships
NAU Goes For Three, Fisher/McDonald Finally Meet
NAU Goes For Three, Fisher/McDonald Finally Meet
NAU tries to become the first team since 2000 to three-peat, while Morgan McDonald and Grant Fisher compete to cap their senior season with a title.
Nov 14, 2018
by Kevin Sully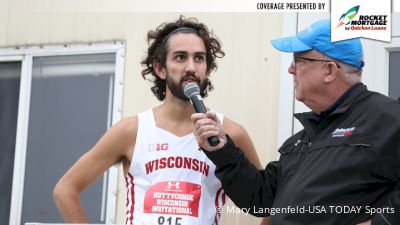 It was only minutes after they stepped off the track at the NCAA Outdoor Championships in Eugene, Oregon, that Tyler Day and Matt Baxter were thinking of the fall.
The Northern Arizona duo just finished fourth and fifth in the 10,000m, capping their spring track season. In the mixed zone after the race they were side by side, looking forward to a cross country season.
"We're going to improve, let's just say that. What does that mean? Does that mean 1-2? I don't know we'll see," Baxter said in June.
Watch the 2018 DI NCAA XC Championships Live On FloTrack
Improvement is difficult when you've done what they've done. Day and Baxter have been the engine of the last two national championships providing both continuity and excellence. Their performances, like their interviews, are done in tandem. Last year, they finished second and third individually, helping the Lumberjacks win in a rout.
This fall, they returned five of their top seven and the results went as expected.
NAU opened the year with a blowout win at the Nuttycombe Invitational, putting four men in the top eight. It was a performance that signaled both a continuation of the 2017 dominance and a warning about what 2018 would be. They've rolled through the rest of their schedule with Peter Lomong, Luis Grijalva, Geordie Beamish and Blaise Ferro constituting a strong core that has never been threatened.
Their quest for a three-peat is not uncommon. Since 2000, five men's teams have won back-to-back titles. Only the 1998-2000 Arkansas team was able to extend their reign to three years.
The two most recent failures are particularly instructive. The 2015 Colorado and 2011 Oklahoma State teams returned five All-Americans in their quest for three straight and still came up short. NCAA cross country over the past two decades is a sport ripe for dominance, but hostile toward dynasties. Too much can go wrong in one race and too much can change from one season to be sure of any outcome.
That said, this year's NAU group has given little space to doubt that they can venture beyond the back-to-back.
"This year I would say we've had the biggest change in our squad in terms of who we've been bringing along to meets' who we've been racing," Baxter said last week. "When you have seniors leave, the team dynamics naturally switches up a bit, but for us, we've been having just as much fun as we always do. Nothing has changed in that sense."
Baxter didn't race with the team in their Nuttycombe romp--a fact that only emboldened NAU (we won by 89 points and we didn't even have our best guy). But while Day and Baxter seem impervious to bad races, it only counts if you have five strong performances. And any room for error in this race is minimized by the presence of BYU.
The Cougars trot out a line-up filled with All-Americans and a desire to put last year's disappointing third-place finish behind them. Rory Linkletter, Connor McMillan, Conner Mantz and Clayson Shumway are in the top group for BYU, but this is a team that can have multiple different combinations in their top three and top five.
Like NAU, they cruised through the regular season. Their Pre-Nationals performance (highlighted by Linkletter's win), took place in a different race than NAU, but was just as impressive. The two teams finally raced one another at the Mountain region meet. NAU took the win, 42-56, though both teams were certainly holding back for the real race eight days away.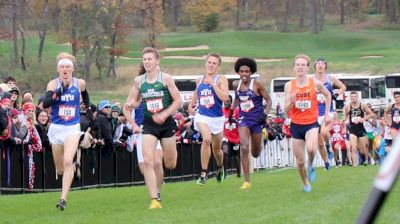 Unlock this video, live events, and more with a subscription!
Get Started
Already a subscriber? Log In
Any other year BYU's depth would be overwhelming. But NAU can match them at every runner. Looming over the race for BYU is the quest for redemption--an apt cliche in this case.
The Cougars (and most pre-race projections as well) thought they could give NAU a race last year. It never materialized. Baxter, Day and Lomong finished well ahead of BYU's top man and the rout was on. In 2018, the intent has been gearing up for NAU without being consumed by the task at hand.
"Last year we left feeling like it wasn't our best showing. Our biggest focus this year is not so much on the result, but on making sure it's our best performance, mentally and physically," Linkletter said after his victory in Pre-Nationals.
That's not to say the rivalry hasn't leaked out into public. Linkletter's finish line flex at Pre-Nationals was in response to some NAU taunts (which was precipitated by a previous flex from Linkletter at the West Prelim meet in track….it's complicated).
Day joked about being booed during the Mountain regional meet on BYU's home course in Provo. Baxter characterized the rivalry as "friendly stuff."
"For us, it's just fun to have a team where we can get annoyed with sometimes and we can butt heads but at the same time when it comes to the end of the season we can all get along".
If nothing else, the back-and-forth has helped to liven up a string of NAU dominance that extends beyond national championships. The Lumberjacks have won 16 varsity meets in a row, a streak dating back to September 2016.
Portland, Wisconsin, Iowa State and Stanford Aim For Podium
Last year, Portland picked up the pieces when BYU came apart, placing a surprising second. This fall, they've kept a low-profile. Head coach Rob Connor has tinkered with his lineup throughout the season, never running the same top-five twice and debuting runners at the regional meet. In Sacramento, a clear leader emerged for Portland in Nick Hauger.
The senior kicked away to take the victory. Who finishes behind him for Portland is anyone's guess, but they do have the requisite talent in Logan Orndorf, Michael Sommers, Noah Schutte, and Emmanuel Roudolff-Levisse to put five men in the top 40.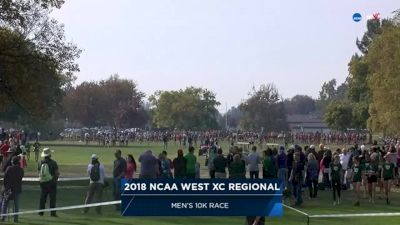 Unlock this video, live events, and more with a subscription!
Get Started
Already a subscriber? Log In
Iowa State has a clear number one with Edwin Kurgat. His performance should pull Iowa State to a low score, but runners two through five will have to put together the best races of the year to get on the podium.
Wisconsin and Stanford both have individual title contenders as well as teams that can finish on the podium. Morgan McDonald of Wisconsin will have the benefit of racing on his home course and the Badgers should have two others in the top 30 with NCAA 1500m champion Oliver Hoare and Olin Hacker. Stanford's Grant Fisher should finish no worse than fifth individually (more on the individual race below). That alone puts Stanford in the mix for the podium.
Like Wisconsin (and most of the other top teams), Stanford ran just to qualify at the regional meet. In their last true test, they looked sharp with Fisher, Alex Ostberg and Alek Parsons running 1-3-4 at the Pac-12 Championships. Stanford could get a big boost from All-American Steven Fahy. The senior has only made one appearance this year-- a 16th place finish at the University of San Francisco Invitational on September 1st-- but he was 17th in the NCAA Championships last year and third in the 3000m steeplechase in the spring.
McDonald, Fisher On Collision Course In Individual Race
Their seasons resemble each other quite closely. Both have a win against a strong field on the Wisconsin course (McDonald at Nuttycombe, Fisher at Pre-Nationals), both took victory in their conference meet and both jogged their regional meet, providing no final clue of their fitness. They've haven't raced each other this year and in many ways, the collegiate cross country season isn't set up to have two races between giants. Instead, we get just this one.
The last time the two met on a cross country course was the 2016 NCAA Cross Country Championships. There, Fisher placed fifth with McDonald just over a second behind in seventh. It was the first of two fifth-place finishes in the meet for Fisher.
The 2017 race garnered more attention for the decision that Fisher didn't make early on in the race to not cover the move with Matt Baxter, Tyler Day and eventual champion Justyn Knight. At that point, Fisher was a national champion himself, coming off a victory that spring in the 2017 NCAA Outdoor Championships 5000m and expected to challenge Knight.
"Last year I didn't have full confidence in my ability to really hammer with those guys out front, the cross country oriented 10K guys," Fisher said. "I definitely thought a lot about that last year, that race specifically, and not deciding to go with that group and I think this year I don't want to have any regrets about that. I think my fitness this year is good enough to where I can run with the whole field."
There were other considerations weighing on Fisher's mind in that race. In opting not to push the pace he was trying to ensure a solid place for his team and not risk a late race meltdown. This year, the team and individual goals are aligned.
"Making the best decision in a race for my team is pretty much the best decision I can make for myself as well," Fisher said.
If he does win on Saturday, he'd be the first Stanford man or women to win an individual NCAA cross country title. That's right, a school that produced Ryan Hall, Chris Derrick, Grant Robison, Don Kardong, Lauren Fleshman and Sara Hall (this list could go on for a while), hasn't had an individual champion.
McDonald doesn't have an individual NCAA title, but he does have a faster 5000m personal best (13:15) than Fisher and will be racing at home.
Like Fisher, he's only given two hard efforts this year, but they were both phenomenal runs--fast enough to forget that there were some doubts about McDonald entering the year. He hadn't been in a serious race since the Commonwealth Games in March and an injury scuttled his outdoor season. He redshirted last season with the intent on closing out his cross country career in Madison.
Nothing thus far has deviated from that plan.
If past is prologue, expect Day and Baxter to not let the pace linger. They are the "cross country oriented guys" that Fisher was referring to and both their team and individual hopes are bolstered by an honest race that thins out the field. A slow first 5000m helps Fisher and McDonald, though it's hard to imagine Day and Baxter not being in the mix in the final mile.
Iowa State's Edwin Kurgat only has one loss on the year and that was to McDonald. Kurgat's runner-up at Nuttycombe was followed by wins at the Big 12 Championship and Midwest regional. He likes a fast pace and certainly isn't shy about leading for a large share of the race. Fisher, McDonald, Baxter, Day and Kurgat comprise a likely top five.
Anyone outside of that top tier who crosses the line first would be a legitimate upset. James Sugira sits in that middle ground between the main five and the rest of the field. The redshirt freshman from Eastern Kentucky has competed internationally for Rwanda and placed fourth at Nuttycombe.
From there, he won at the Penn State National, Ohio Valley Conference and the Southeast regional. He looks to be a season away, but this race is always about taking preconceived notions and watching them unravel over 30 minutes.