Over the holiday weekend, David Everett of Milesplit dug into the results from 2018 NCAA Cross Country Championships, pulling out some interesting statistics and trends from this year's championships. Since it's impossible to analyze the outcome of the results too much, here are few of the most interesting takeaways.
Tyler Day's Improvement
The NAU senior spoke in a post-race interview about his path from a modest high school career to one of the NCAA's best distance runners. Day ran 9:28 in for 3200m in high school—a mark that didn't exactly scream three-time NCAA cross country All-American and personal bests of 13:40 and 28:04 for 5000m and 10,000m.
But just how does that measure up to others in the field?
According to Everett, the average high school 3200m personal best of the runners in the field was 9:11. This obviously doesn't account for runners who don't have a high school time listed, or those who ran a faster equivalent mark in the 3000m. But of the 174 runners from Saturday's field in the database, Day's 9:28 put him 151st, quantifying just how drastic his improvement has become.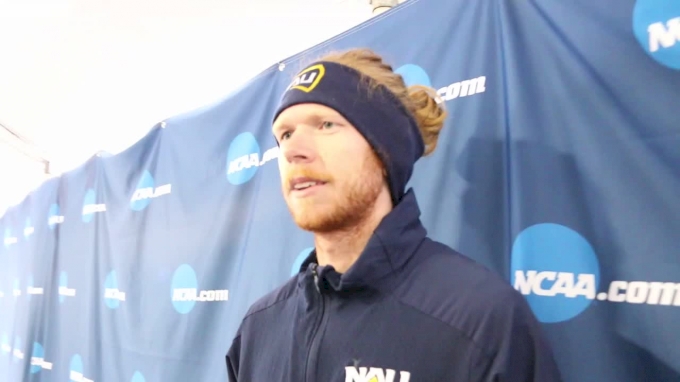 Colorado's Depth
Colorado dominated a tough women's field on the strength of their overwhelming depth. There have been many ways to encapsulate their 38-point win, including:
The Buffaloes still would have won even without Dani Jones in the lineup
Colorado could have scored six runners and still won the meet
New Mexico was the only team to put three runners before Colorado's sixth.
Let's focus in on that sixth runner a bit more.
According to Everett, "Colorado's sixth runner, Val Constien, placed 30th this year, the second-lowest placing for a sixth runner in NCAA history. In 1981, the first year of women's competition, the University of Virginia's sixth runner, Dana Slater, placed 26th."
That Virginia team scored 36 points, still the lowest women's score in the history of the meet.
Grant Fisher's Consistency
Grant Fisher couldn't quite close fast enough to catch Morgan McDonald last Saturday—just missing out on getting an NCAA cross country title to add to his 2017 victory in the 5000m. But the runner-up finish puts himself in a select group.
His places over the four years of the meet (17th, fifth, fifth, and second) add up to a score of 29. That's the sixth-best among people who didn't win a title. (Edward Cheserek's score of six is hard to beat among those with an individual championship.)
And as if the parallels between Fisher and former Stanford great Chris Derrick weren't already apparent, Derrick is the co-owner of the lowest score. In his four-year career, Derrick placed seventh, third, fifth, and second, for 17 points, tying him with Michigan's Kevin Sullivan.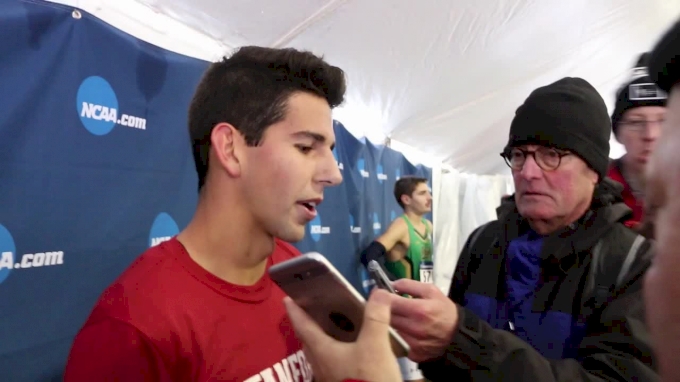 Utah Punches Above Its Weight
Here's an interesting one:
"Utah, the 31st most populated state, tied California for the most athletes that went on to compete at NCAA D1 Nationals this year (based on their high school state)."
The strong men's and women's programs from BYU played a large role in this. The Cougars recruit heavily from inside the state. Twelve of the 14 runners who competed for BYU in Madison attended high school in Utah.
But they weren't the only team from Utah in the meet. Southern Utah also capitalized on the strong high school programs from the state. Southern Utah's women's roster included six women from in-state, while the men had two.