For running fans, December means indoor season isn't quite in full bloom, but cross country hasn't quite wrapped up for the year, either—case in point, the European Cross Country Championships. Sunday's race in Tilburg, Netherlands, helps bridge the gap between the seasons and features some interesting names looking to test themselves before we head into 2019.
Here are three things to follow on Sunday:
1) One Last Ingebrigtsen Party For 2018
2018 has been the year of the Ingebrigtsens—from European-Championships dominance to national records, the three brothers from Norway were an inextricable part of global track and field.
Indisputably, most attention went to Jakob. The 18-year-old had an incredible summer, running 3:31.18 at the Monaco Diamond League meeting before sweeping the 1500m and 5000m titles at the European Championships on the track.
Jakob's 3:31 was one-upped by his 25-year-old brother Filip, who ran 3:30.01 in the same race to set the Norwegian national record. Meanwhile, Henrik, the eldest, finished runner-up to Jakob in the 5000m at the European Championships and took fourth in the 1500m.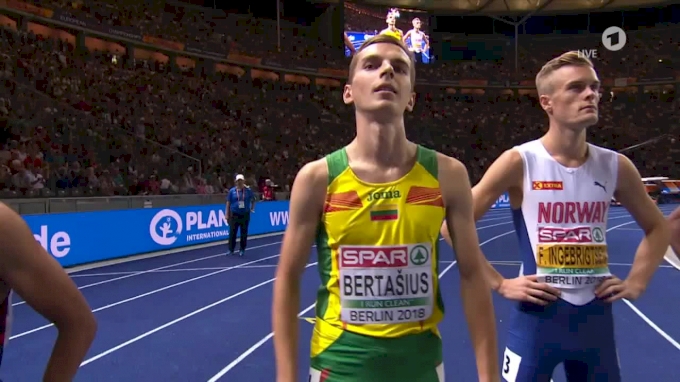 Unlock this video, live events, and more with a subscription!
Get Started
Already a subscriber? Log In
In Sunday's meet, Jakob is entered in the U20 race, where he looks to defend his title. After a 2018 season where he ran, and beat, many of the top runners in the world, running in a race restricted by age makes him a big favorite.
Henrik and Filip will race in the senior race. Although both are 1500m/5000m runners, they will be worth watching. Henrik was 11th in this race last year, and the level of speed both brothers possess should put them in the mix for the top 10 again. Both set 5000m personal best this year, Henrik with a 13:16.97 and Filip a 13:30.48.
2) NCAA Stars In Abundance
Gordon posted a list of past and present NCAA standouts competing in the meet here, which features an interesting mix of new and old names and includes former NCAA champions like Kate Avery (Iona, Great Britain), Susan Krumins (Florida State, Netherlands) and Marc Scott (Tulsa, Great Britain).
The Oregon Ducks will be well-represented in the women's U23 race with Weronika Pyzik (Poland) and Carmela Cardama Baez (Spain) set to race. It's also a good chance for young runners to get international experience. Jasmijn Lau (Portland, Netherlands) and Isaac Akers (Tulsa, Great Britain) are both entered in the U20 race.
Colorado's Ryan Forsyth (Ireland) is coming off the best NCAA result of his career, an 11th-place finish in Madison. Sunday will mark just over three weeks out from that race, but the NCAA meet was so deep that competition in the U23 race in Tilburg shouldn't unnerve him.
3) Will Turkish Dominance Continue?
In 2017, Turkey won the senior men's race and swept the senior individual titles. Kaan Kigen Özbilen won the men's competition by nine seconds over Spain's Adel Mechaal, leading a 1-7-9 finish for Turkey. Turkey's top three of Özbilen, Aras Kaya and Polat Kemboi Arıkan is entered in Sunday's race and looking to repeat. Kaya and Arikan finished first and second in 2016.
Spain was runner-up last year and has two of its scoring runners back for 2018, including Mechaal and Daniel Mateo.
Yasemin Can of Turkey is going for her third straight European cross country title. The 21-year-old won last year's meet by 15 seconds, and the 2016 edition by 10 seconds. The runner-up from last year, Meraf Bahta, is not back to challenge Can, but the women who placed third (Karoline Bjerkeli Grøvdal of Norway), fourth (Roxana Bârcă of Romania) and fifth (Elena Burkard of Germany) are entered.
Great Britain took the team race in 2017 with three runners in the top nine. None of those women are on this year's roster. The host Dutch rest their hopes with Susan Krumins. The 31-year-old ran to a dramatic silver medal in the 10,000m at the European Championships in August.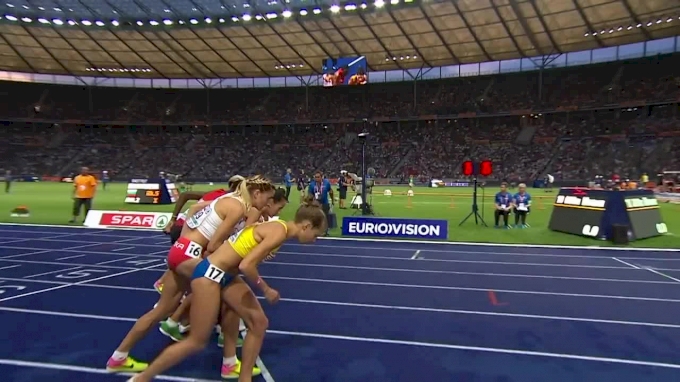 Unlock this video, live events, and more with a subscription!
Get Started
Already a subscriber? Log In