With Wednesday's release of the NCAA East and West Preliminary Round declarations, we now know the 48 athletes in every individual event and 24 relay teams that will compete in Jacksonville and Sacramento for a spot at the NCAA Championships in Austin.
Watch the 2019 NCAA East and West Preliminary Rounds LIVE on FloTrack from May 23-25!
Here are six takeaways from the entries:
West Prelim
Resurgent Dani Jones Chooses The 5k
We've only seen 2018 NCAA cross country champion Dani Jones of Colorado twice in uniform since her victory in Madison six months ago, with both of her appearances coming in the last three weeks. But after missing all of the indoor track season with an injury, Jones has suddenly reemerged with two victories, her latest in the PAC-12 5k last weekend. Perhaps it's that win over a deep conference field that has compelled the senior to enter the NCAA 5k for the first time in her career.
Jones, who finished fifth at USAs last summer in the 1500m and owns a 4:07.33 personal best, has competed in the 1500m in each of her two previous trips to NCAA outdoors. Jones earned a qualifier in that familiar event three weeks ago, but has scratched it in favor of the longer race.
Jones' victory at NCAA XC: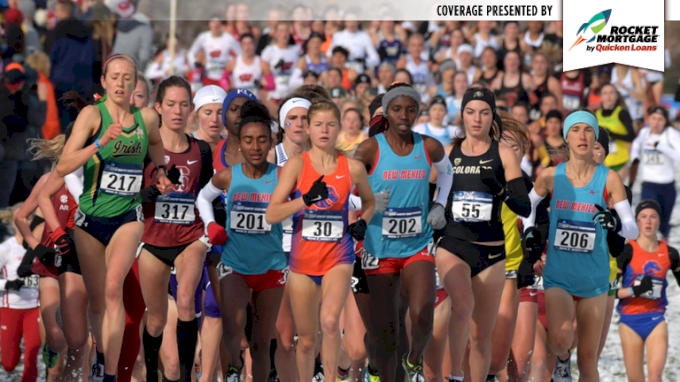 Unlock this video, live events, and more with a subscription!
Get Started
Already a subscriber? Log In
If the three-time NCAA champion is all the way back on form as it appears she is, Jones will be a major threat to win the 5k title. With NCAA indoor 5k champion Alicia Monson not looking like herself over the weekend, the table is set for another epic match-up between Jones and NCAA cross country runner-up Weini Kelati of New Mexico.
Morgan McDonald Scratches 10k, Wouldn't Have Made It Even If He Wanted To
It seemed reasonable to assume that three-time NCAA champion Morgan McDonald of Wisconsin was planning a 10k/5k double at NCAAs when he ran his 10k debut last week at the Big Ten Championships— which he won in 29:26.06— but the Aussie will just run the 5k at nationals. Interestingly, McDonald would not have qualified in the 10,000m even had he wanted to as he was 53rd on the descending order list. Only four men scratched ahead of him, leaving McDonald as the first man out of the field of 48 in Sacramento.
It should be noted that McDonald was just going for the win at Big Tens and could've easily hit the time qualifier had that been his mission. He and his coaches were fine to let the race play out and then figure out NCAAs afterwards. Running the 10k in Austin was never top priority.
Morgan McDonald's short but successful collegiate 10k career: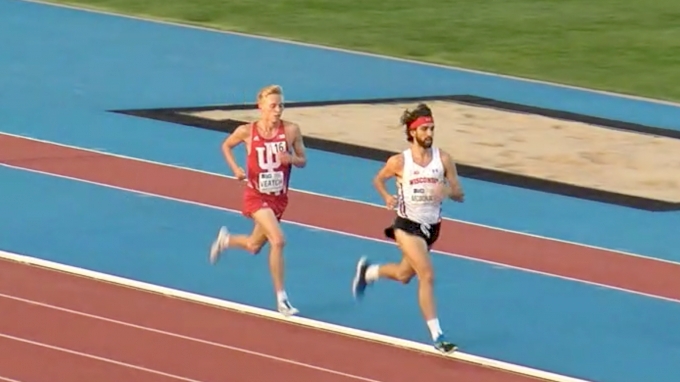 Unlock this video, live events, and more with a subscription!
Get Started
Already a subscriber? Log In
After an impressive sweep of the NCAA distance events indoors in 2019, the outdoor distance double seemed attainable for McDonald. But with the busy summer and fall ahead— he should be in line to run at the World Championships— focusing on just one event is probably a smart move.
NCAA Mile Champ Geordie Beamish Picks 5k Over 1500m
This one is a huge shocker.
2019 NCAA mile champion Geordie Beamish of Northern Arizona is taking his talents to the 5k, and thus will skip an event in the 1500m that will feature many of the same guys he beat in the mile indoors. The junior showed incredible finishing speed by running 53.58 for his final 400 meters in Birmingham, sprinting past the likes of 2018 NCAA 1500m champion Oliver Hoare and 2019 PAC-12 1500m winner William Paulson. While he may not have been the favorite in such a crowded men's 1500m at NCAAs, there's no doubt that his strong kick would have given him a shot to win.
The Kiwi was only seventh in the loaded Bryan Clay 1500m last month won by Hoare, so perhaps that race had something to do with this choice. But a pure time trial like that one and a championship final are wildly different, so it's hard to believe that was his primary motivation.
And with the daunting prospect of NCAA champs Morgan McDonald and Grant Fisher awaiting him in the 5k, Beamish's decision is all the more curious.
NCAA 10k Leader Allie O Opts For Steeple and 5k Bread and Butter
Boise State's Allie Ostrander ran a spectacular 32:06 10k at the Stanford Invite back in March that seemed to leave open the possibility that she would run the distance at NCAAs. The time still stands as the fastest of the 2019 collegiate season. But the two-time defending NCAA steeplechase champion elected instead to stick with her tried and true steeple/5k formula that has netted her four All-American honors in the last two seasons.
Allie Ostrander's tight battle with Adva Cohen at Payton Jordan: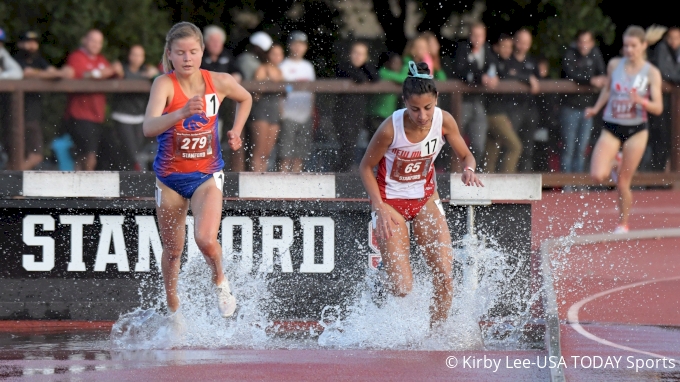 Unlock this video, live events, and more with a subscription!
Get Started
Already a subscriber? Log In
In that steeplechase, Ostrander should face her greatest threat to the title yet. She beat New Mexico's Adva Cohen by a slim .05 margin when they faced off at Payton Jordan on May 3.
East Prelim
SEC 400m Champ Quincy Hall Not Running The 400m
Winning the prestigious SEC 400m title is usually a strong indication of an athlete's NCAA title potential, and as such, South Carolina's Quincy Hall looked primed to contend in the quarter on the heels of his dominant conference win. Hall won SECs by a comfortable .87 second margin and his 44.53 best is second-best in the country. But the problem for Hall is that he also runs the 400m hurdles, and the two events are separated by just 25 minutes at nationals. He chose the 400m hurdles, which to me is a bit of a head-scratcher.
Sure, the 20-year-old owns a 49.02 personal best from 2017 that is faster than anyone has run in the NCAA this season, but his season's best of 50.23 is only the 11th fastest time in the country. Hall must be very confident he can get back to his top level at nationals, because otherwise, this decision is tough to rationalize.
Big Ten 400m Champ Alexis Holmes Bows Out
It's not yet clear why Penn State freshman Alexis Holmes, fresh off winning the Big Ten 400m over the weekend in Iowa City, has scratched both the 400m and 200m. As it is, the fourth place finisher at NCAA indoor and an athlete with a scorching 51.21 PB will not be at nationals.
Holmes' victory at Big Ten: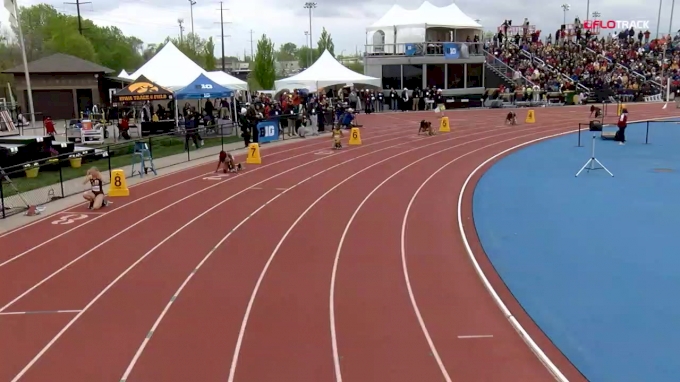 Unlock this video, live events, and more with a subscription!
Get Started
Already a subscriber? Log In