Under Attack, Men's T&F Teams Are Told Not To Fight Back
Under Attack, Men's T&F Teams Are Told Not To Fight Back
Minnesota cut its men's track and field team on Thursday to continue a worrying trend for the sport.
Sep 11, 2020
by Lincoln Shryack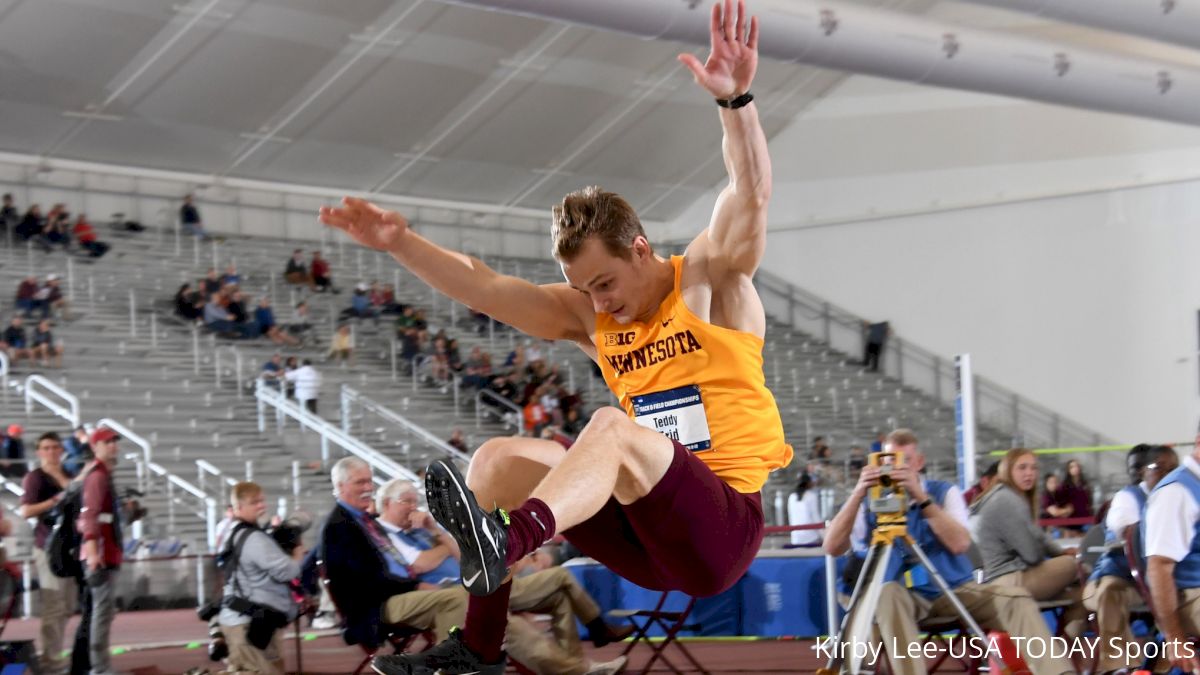 As men's NCAA track and field programs have been cut en masse in 2020, alumni have consistently emerged as the most powerful voices of resistance against the institutions they once represented.
In the case of Brown, a focused backlash that highlighted contradictions in the school's actions compared to the mission statement paved the way to a reversal. Alums from UConn weren't able to save the men's cross country program, but their fundraising efforts did allow the track and field team to continue on.
Unfortunately, those triumphs have so far been the exception to the rule as programs like Akron (cross country), Central Michigan (track and field), Appalachian State (indoor track and field) and William and Mary (track and field) have all experienced cuts this year and have shown no indications of revitalization.
That was particularly disheartening in the case of Akron, the first among these schools to announce a program elimination back in May, as Olympian Clayton Murphy couldn't get his alma mater to reconsider despite his willingness to spearhead a fundraising effort.
When that happened, Murphy took out an ad on June 28 in the Akron Beacon Journal, which featured a photo of him in his college uniform with the school name and logo obscured by two black bars, announcing that he had officially cut ties with the school that he represented while winning an NCAA title just four years prior.
"To not even have the opportunity to be able to privately fund the program is ultimately why I decided to cut ties," Murphy told WKSU back in July.
While the school blamed the financial strain relating to the COVID-19 pandemic as the impetus for the cut, Murphy was skeptical that that told the full story. The athletics program was being tasked with slashing $4.4 million from its operating budget, with the comparatively insignificant $8,000 annually allotted for men's cross country (according to Murphy) representing a tiny fraction of the financial hole Akron was trying to dig itself out of.
"They have yet to come to the table and talk and that's what we're looking for— a true, honest, transparent discussion of why it happened," said Murphy.
It's with that context that Thursday's announcement by the University of Minnesota that they would be cutting men's track and field after this school year landed with a massive thud, as the Big 10 program is set to become the first from a Power Five conference to eliminate track and field in 2020.
The school's stated dire financial outlook— UM said they are projecting a $75 million revenue loss this year— has roots that run deeper than the economic recession related to COVID-19 and signals that even the most recognizable programs with rich traditions are not immune from the current reckoning happening across collegiate sports. (UM just opened a $13 million track and field stadium in 2018.)
The projected loss of $75 million in one year would seem to necessitate more sweeping changes for an athletics department than simply cutting men's track and field (as well as men's tennis and gymnastics) along with eliminating a few positions and reducing salary for a few top coaches. Men's track and field is an easy target as a non-revenue sport when belts need tightening, but eliminating the sport is hardly a path to rescuing a sinking ship.
Minnesota's announcement on Thursday made clear that the attack on men's track and field and cross country is not going to be limited to mid-major schools that would never dream of constructing a $13 million track stadium. And as in the case of Akron, UM isn't even allowing for those who made the program what it is to try and save it.
"No alums were contacted by administration in an effort to prevent this decision," 2016 Olympian and former Gopher All-American Ben Blankenship wrote on Twitter.
"Clearly, this was a done deal, made long ago by choice and not necessity - because there is no doubt people would contribute to support this program…Never again will I represent the University of Minnesota as an institution. What a sham."
September 11, 2020