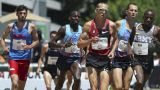 2018 USATF Outdoor Championships
Jun 21-24
Des Moines, IA
Find Videos
Filter Videos

147 Videos

Season

Content Type

Interview

133

Training

11

Preview

2

Show

1

Level

Training Type

People

Jarrion Lawson

1

Matthew Centrowitz

1

Paul Chelimo

1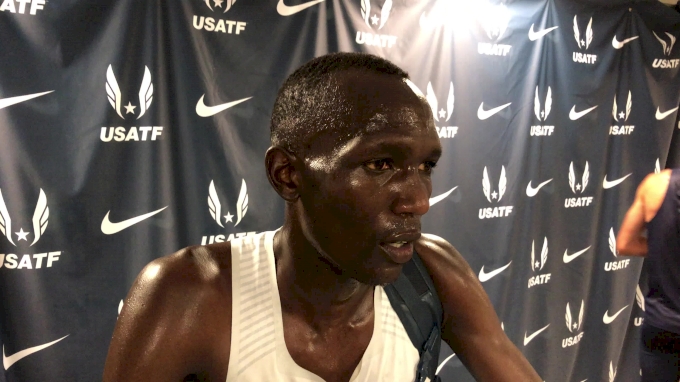 Haron Lagat Calls Out IAAF Officials Over Transfer Of Allegiance Issues
Jun 28, 2018
We spoke with U.S. Army's Haron Lagat on the ongoing issues with the IAAF's transfer of allegiance policy that forced Lagat off the U.S. Half Marathon team this past winter.
---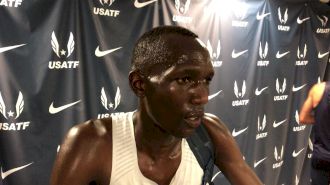 Haron Lagat Calls Out IAAF Officials Over Transfer Of Allegiance Issues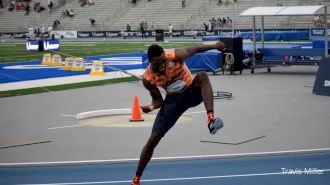 On The Run: Who Showed Out At USAs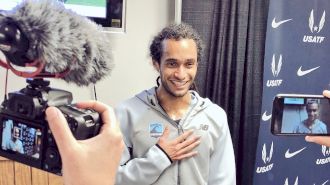 Jordan Mann Is Eating Chicken Tonight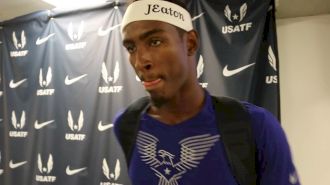 Jarret Eaton Dives Across The Line For Third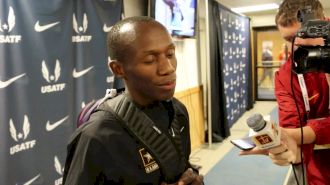 Hillary Bor Wants To Break 8:10 In The Steeple This Summer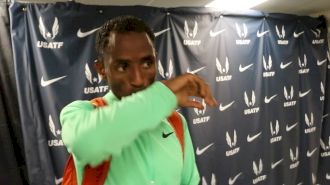 Hassan Mead Had To Adjust With Weather Delay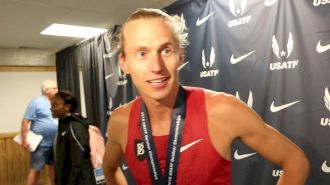 Evan Jager Would Have Run The Steeple Final At 1 A.M.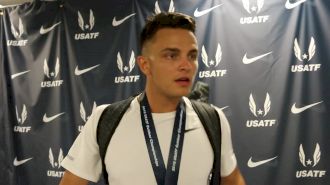 Devon Allen Is Making Money This Summer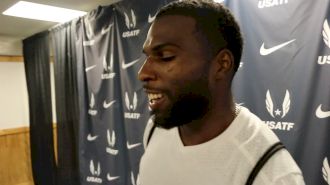 Ameer Webb Explains What He Was Thinking When Michael Norman Withdrew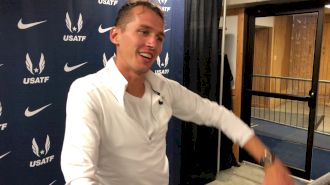 Andy Bayer Finishes Top 3 At USAs For First Time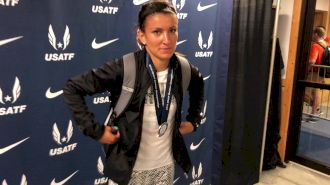 Jenna Prandini After Winning The 200m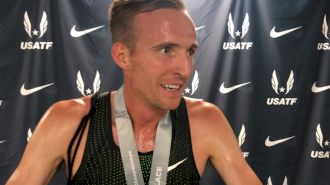 Riley Masters Tells Us A Mark Wetmore Story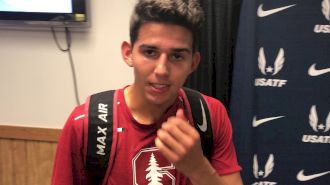 Grant Fisher After His 6th Place Finish At USAs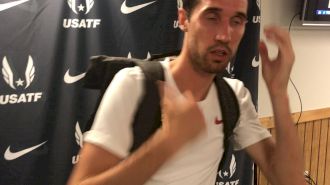 Ryan Hill Cares More About Placing High vs Fast Times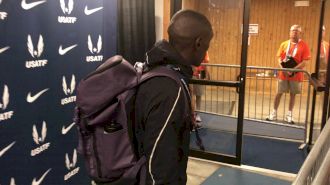 Paul Chelimo wants to set-up a local 5k race for him to break 13 minutes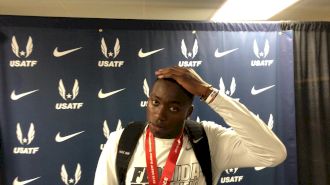 Grant Holloway Happy To Only Lose One Race All Year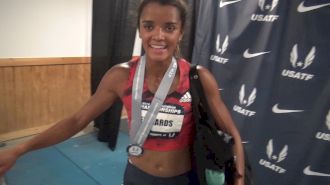 Kaela Edwards Thrilled To Get 4th And Break 2 Minutes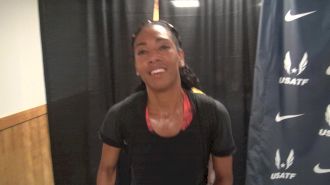 Charlene Lipsey Says Coach Will Decide If She Moves Up To The 1500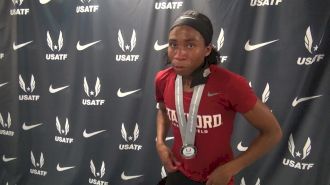 Olivia Baker Plans To Take The MCAT In September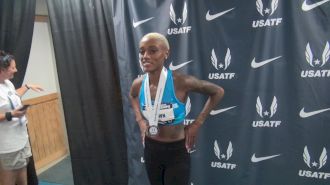 Ce'Aira Brown After Finishing Top 3 At USAs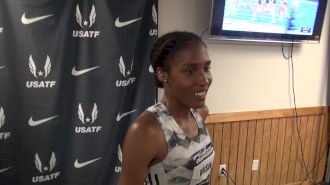 Ajee Wilson On Winning Yet Another U.S. Title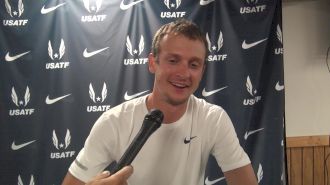 Erik Sowinski Changed Up His Strategy For The 800 Final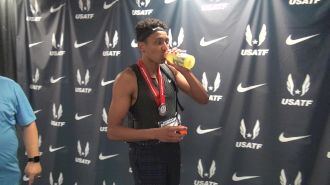 Isaiah Harris On Why He Decided To Turn Pro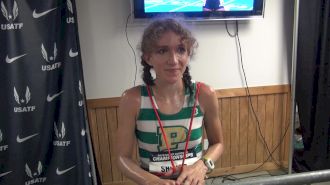 Anna Shields Tells Her Story Going From 22 Minute 5k To Racing At USAs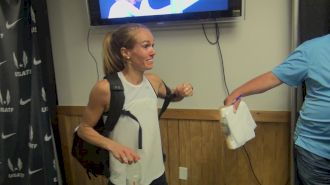 Rachel Schneider After Finishing 2nd In The 5k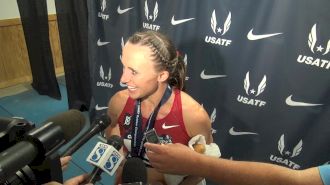 Shelby Houlihan Wins Her 7th Title In the Past 2 Years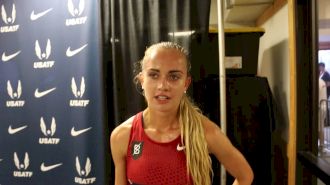 Vanessa Fraser Wants To Learn To Close Like Shelby Houlihan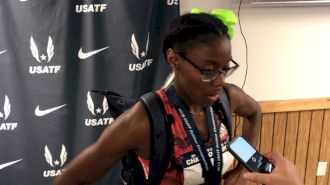 Shamier Little Breaks Down Her Bob Dance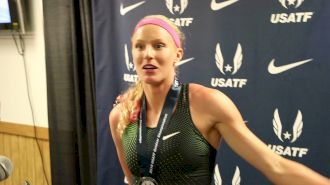 Sandi Morris Wishes She Could Have Finished Her Competition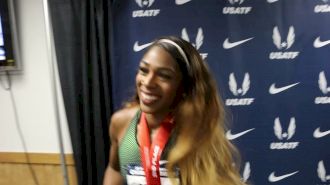 Raevyn Rogers Does Her PR Dance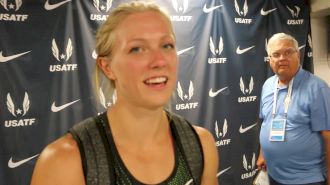 Maggie Ewen Gets The US Title In Shot Put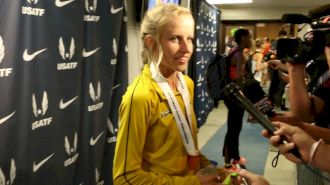 Karissa Schweizer Is Still Deciding On A Pro Group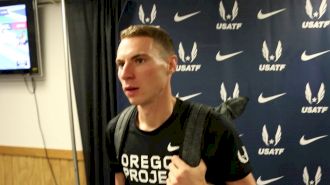 Clayton Murphy Describes A Physical Last 200
Brandon Lasater Wants To Improve His Tactics
Ashley Spencer Is Disappointed After Hurdle Fall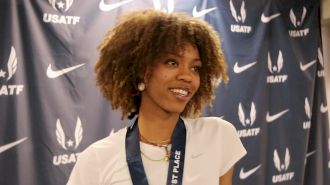 Vashti Cunningham After Another Third Attempt Clearance And National Title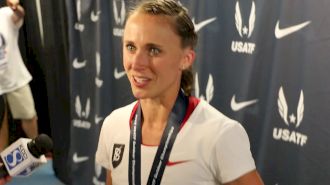 Shelby Houlihan Feels Validation After Winning US 1500m Title
Shamier Little Describes Crazy Hurdle Depth In US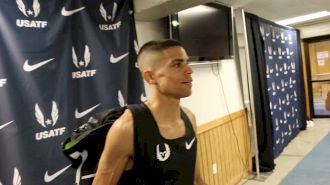 Matthew Centrowitz Regains His 1500m Crown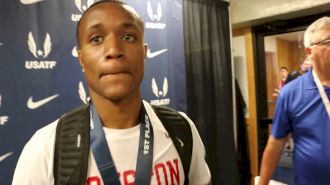 Kahmari Montgomery Bounces Back From NCAA Disappointment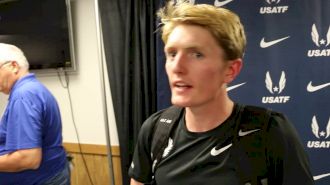 Eric Jenkins Drops Down In Distance To Take Third In 1500m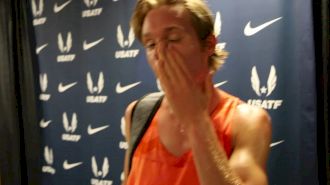 Drew Hunter Wishes He Could Run The 1500m Final Again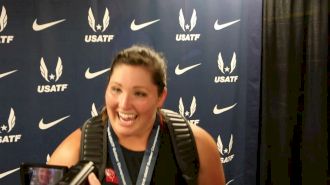 Deanna Price Breaks The American Hammer Record Again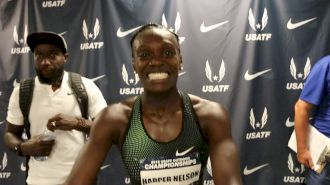 Dawn Harper-Nelson's Emotions Were Everywhere In Hurdle Final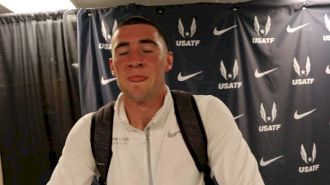 David Kendziera Finishes 5th In 400m Hurdles After Busy Day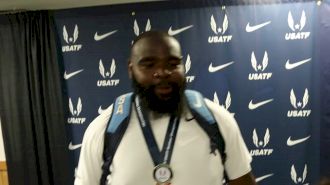 Darrell Hill Explains Why US Is Top Shot Put Nation In The World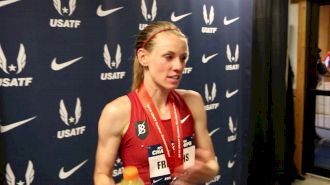 Courtney Frerichs Showed World Silver Wasn't A Fluke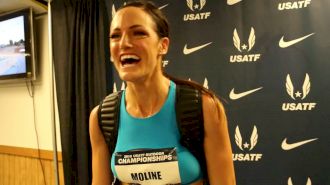 Georganne Moline Hopes To Win First National Title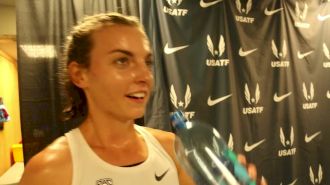 Dani Jones On The Lucky Side Of 1500 Fall Again, Places Fifth In Final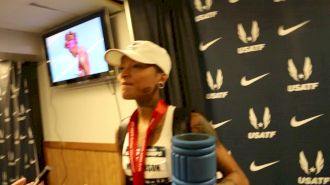 Inika McPherson Takes Second In High Jump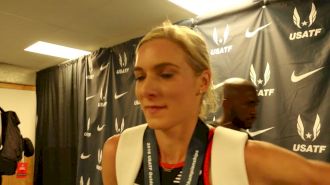 Emma Coburn Wins 7th Steeple Title, Aiming For American Record In Monaco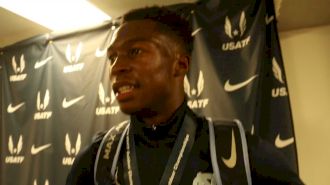 Kenny Selmon Finally Belongs To The University Of National Champions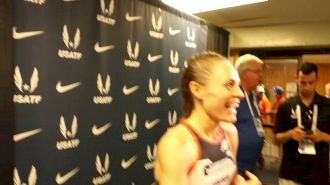 Jenny Simpson Wouldn't Change Anything About Her Tactics Today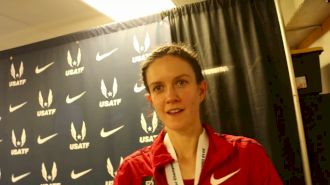 Kate Grace Didn't Plan Her Big Move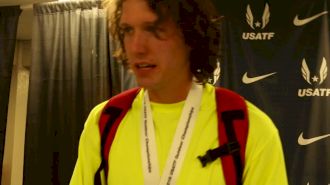 Cole Walsh PRed 3 Times Today To Place Third In Pole Vault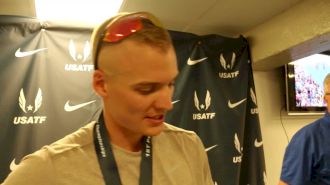 Sam Kendricks Says Winning The World Title Gives You Golden Cuffs Syndrome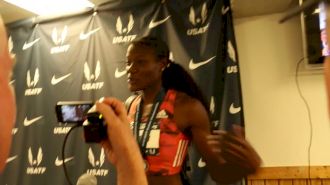 Shakima Wimbley Attributes Huge Breakthrough To New Coach Lance Brauman, Training Partner Shaunae Miller-Uibo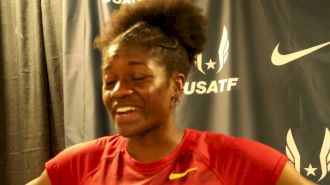 Kendall Ellis Is Figuring Out How To Race At The Pro Level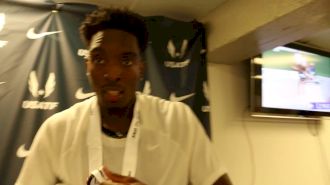 Michael Cherry Not Surprised To See A Collegiate Win The 400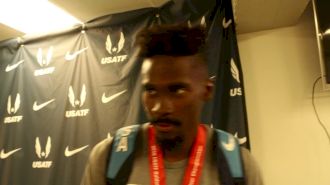 Paul Dedewo Needs A Sponsor!