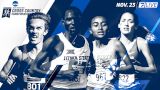 2019 DI NCAA XC Championships
Nov 23
Terre Haute, IN
Find Videos
Filter Videos

149 Videos

Event

Season

Level

Content Type

Interview

59

Training

25

Race

16

Show

14

Highlight

12

Documentary

10

Preview

5

All Access

3

Full Replay

3

Recap

2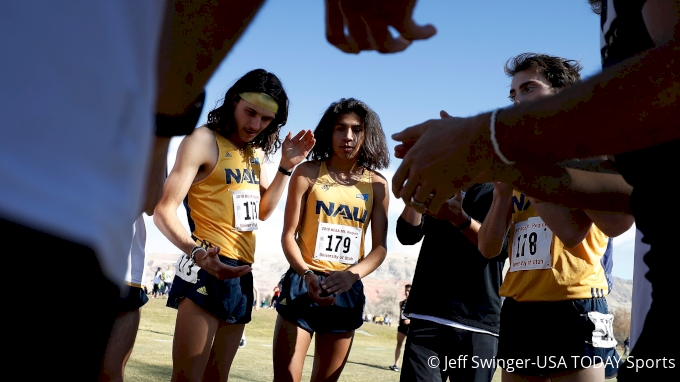 NAU: Running With The Boys (Trailer)
Nov 25, 2019
FloTrack presents an exclusive five-part docu-series following the Northern Arizona Lumberjacks during their 2019 cross country season.
Ep. 1: Carrying The Torch
The NAU Lumberjacks start their first week of practice in Flagstaff, Arizona and begin to build toward another championship run.
Ep. 2: New Kids On The Grass
NAU's redshirt freshmen get their first taste of collegiate cross country at the site of the NCAA Championships in Terre Haute, Indiana.
Thursday Dec. 19th 7:00pm CT
True freshman Drew Bosley returns to his home state of Wisconsin to make his NAU debut at the Nuttycombe Wisconsin Invitational.
Thursday Dec. 26th 7:00pm CT
After completing another perfect regular season and extending their win streak to 23 consecutive meets, Coach Mike Smith faces a tough decision about who will be on the starting line at NCAAs.
Thursday Jan. 2nd 7:00pm CT
The Lumberjacks head to Terre Haute, Indiana in search of their fourth consecutive NCAA title.
---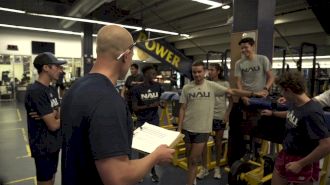 Getting To Know The Boys: Abdihamid Nur
Getting To Know The Boys: Theo Quax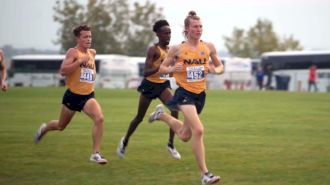 NAU: Running With The Boys (Episode 2)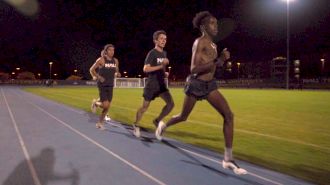 NAU: Running With The Boys (Ep. 2 Sneak Peek)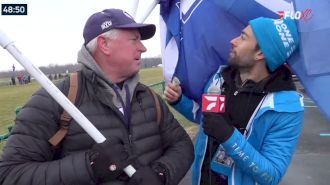 Best Of Kyle Merber At NCAAs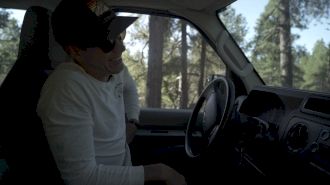 NAU Coach Mike Smith Discusses The Evolution Of The Women's XC Program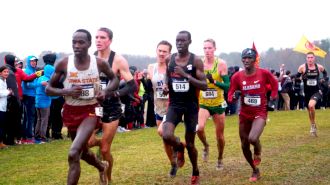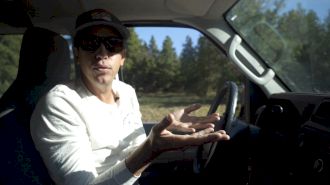 Mike Smith On Why Athletes Choose Flagstaff, AZ To Train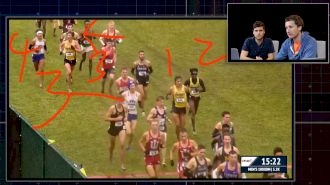 Race Breakdown: How BYU Took Down NAU At NCAAs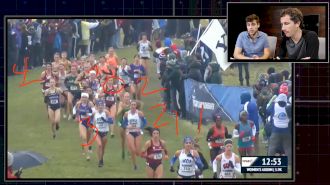 Race Breakdown: Arkansas Holds Off BYU To Win First XC Title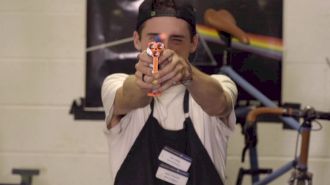 Blaise Ferro's Path To Success At NAU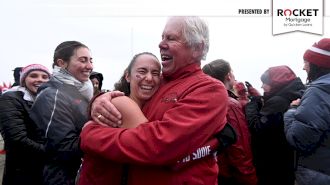 Archive + Here's The Deal: 2019 DI NCAA XC Championships Highlight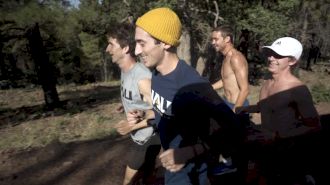 NAU: Running With The Boys (Episode 1)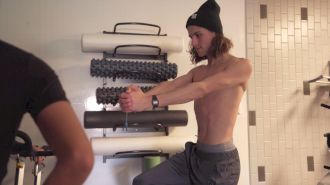 NAU: Running With The Boys (Ep. 1 Sneak Peek)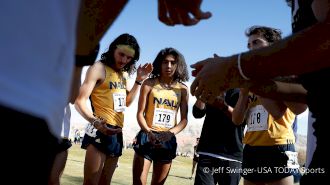 NAU: Running With The Boys (Trailer)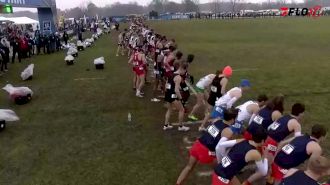 2019 DI NCAA XC Championship Men's 10k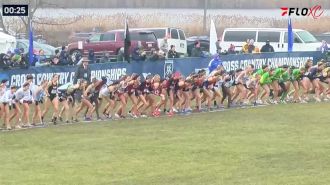 2019 DI NCAA XC Championship Women's 6k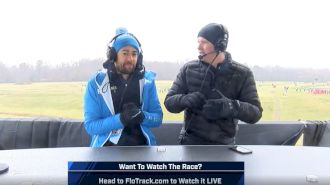 2019 NCAA Watch Party With Kyle Merber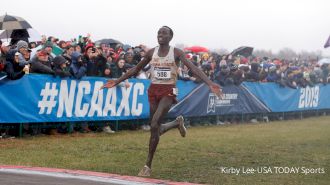 Full Replay: 2019 DI NCAA XC Championships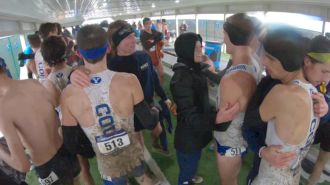 NAU Congratulates BYU On Winning NCAAs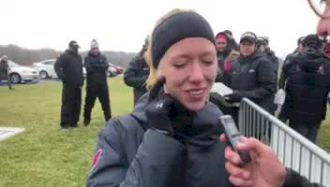 Alicia Monson Knew She Was Racing For Second At Around 5K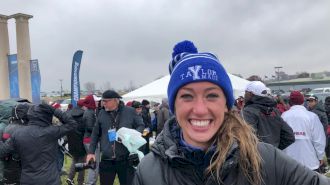 Courtney Wayment Rewatched 2016 Race, Was Inspired By Karissa Schweizer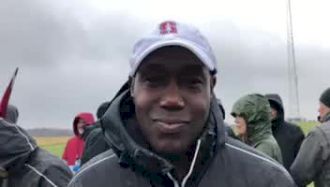 JJ Clark Knew Stanford Was A Podium Team As Long As They Stayed Healthy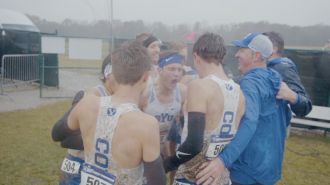 BYU Men Celebrate Team Title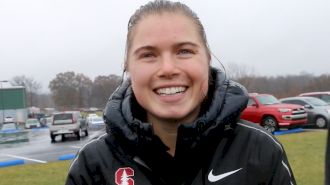 Ella Donaghu Takes Eighth, Excited For 2020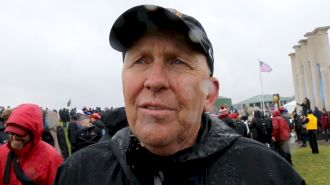 Martin Smith Guides Kurgat To Individual Title And Cyclones To Podium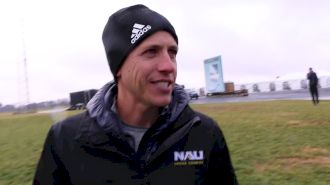 Mike Smith Is Embracing NAU's Runner-Up Finish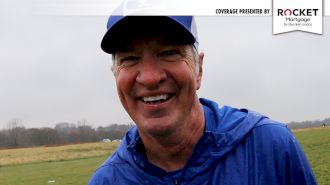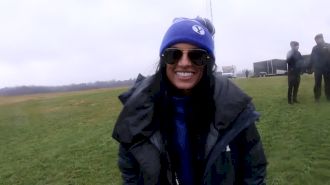 Diljeet Taylor Brings Second-Place Finish Back To Provo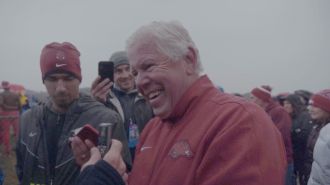 Lance Harter Reacts To Winning Team Title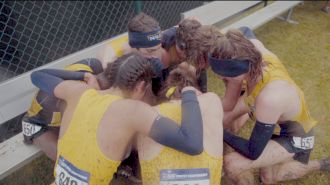 Inside The Finish Chute: DI NCAA XC Championships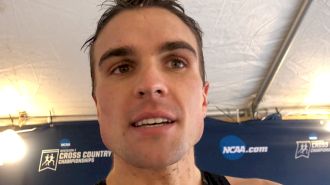 Joe Klecker Barely Remembers His Runner-Up NCAA Performance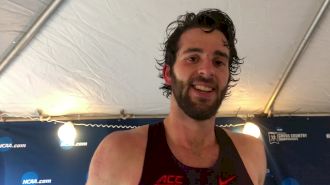 Peter Seufer On What Fourth At NCAA XC Means For His Future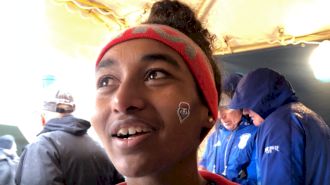 Weini Kelati Reveals Why She Didn't Perform As Well At Nuttycombe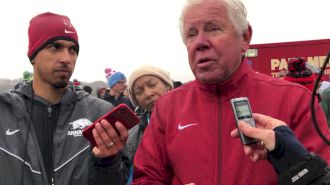 Lance Harter On Earning Triple Crown With First XC Title Win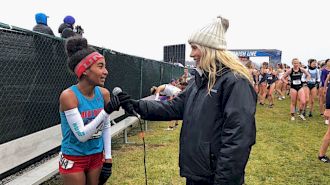 Weini Kelati Was Prepared No Matter What The Race Looked Like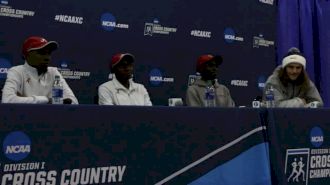 What Runners Do The Top Men Idolize?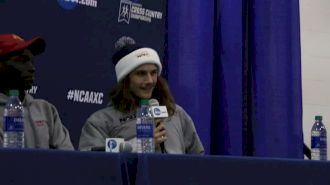 Geordie Beamish On The Evolution Of The NAU/BYU Rivalry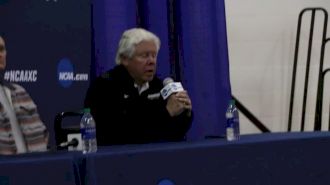 Lance Harter On His Philosophy For Coaching Women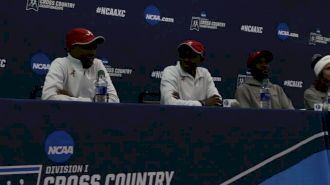 How Fast Do The Men Want The Race To Go Out?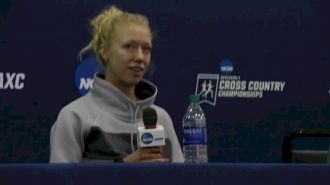 Alicia Monson Describes Her Last 12 Months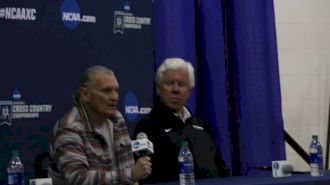 What Impresses Mark Wetmore The Most About NAU?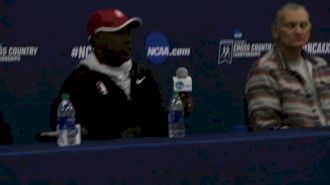 JJ Clark: Fiona O'Keeffe Is A Race-Day Decision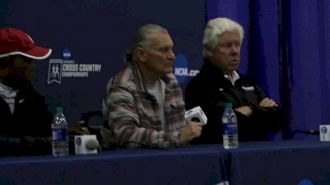 Wetmore Says NAU Might Be Out Of Reach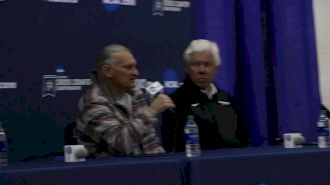 Wetmore: Colorado System Isn't "Created For Men, By Men"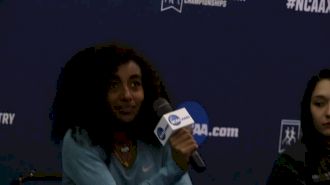 Was Weini Kelati Going All Out In Her Last Two Races?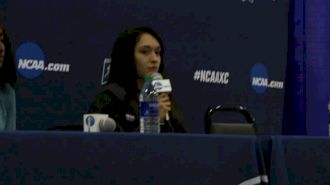 How Arkansas Rebounded From 2018 Disappointment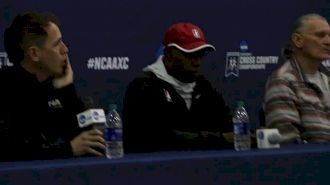 Mike Smith's Good Problem To Have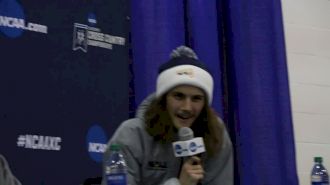 Geordie Beamish Compares The Different NAU Teams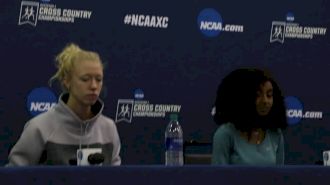 What Weini Kelati And Alicia Monson Learned From Last Year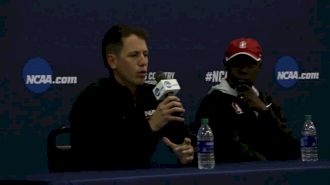 Mike Smith On How NAU's Frosh Have Had An Immediate Impact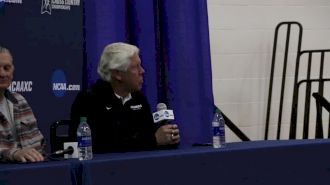 Lance Harter Explains Taylor Werner's Evolution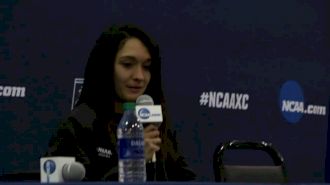 Taylor Werner Explains Why This Arkansas Team Is Special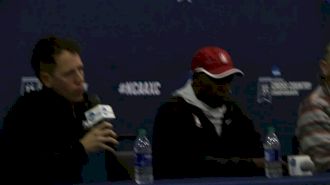 Mike Smith On The Importance On Having A Short Memory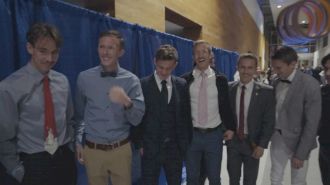 BYU Men Are Definitely Not On Twitter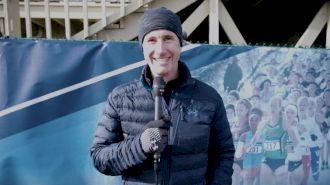 We're Here: DI NCAA Championships Preview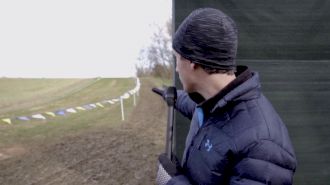 Checking Out The 1K Mud Slide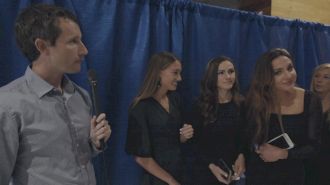 BYU Women Give Their Best Coach Impressions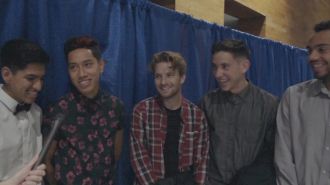 Portland Men Break Down Banquet Outfits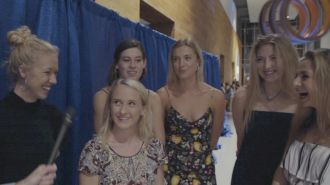 The Wisconsin Women Are Keeping It Classy