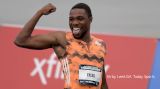 2019 USATF Outdoor Championships
Jul 25-28
Des Moines, IA
Find Videos
Filter Videos

225 Videos

Season

Content Type

Interview

191

Training

16

Preview

7

Show

7

Recap

4

Feature

2

Highlight

1

Level

Professional

196

College

34

High School

8

Training Type

People

Emily Sisson

4

Michael Norman

4

Justin Gatlin

3

Rai Benjamin

3

Clayton Murphy

2

Donavan Brazier

2

Noah Lyles

2

Sydney McLaughlin

2

Teahna Daniels

2

Ajee Wilson

1

Allyson Felix

1

Andrew Bayer

1

Ben Blankenship

1

Christian Coleman

1

Colleen Quigley

1

Craig Engels

1

English Gardner

1

Hillary Bor

1

Josh Thompson

1

Karisa Nelson

1

Kate Grace

1

Kori Carter

1

Lopez Lomong

1

Nikki Hiltz

1

Raevyn Rogers

1

Shadrack Kipchirchir

1

Shelby Houlihan

1

Stanley Kebenei

1

Stephanie Rothstein Bruce

1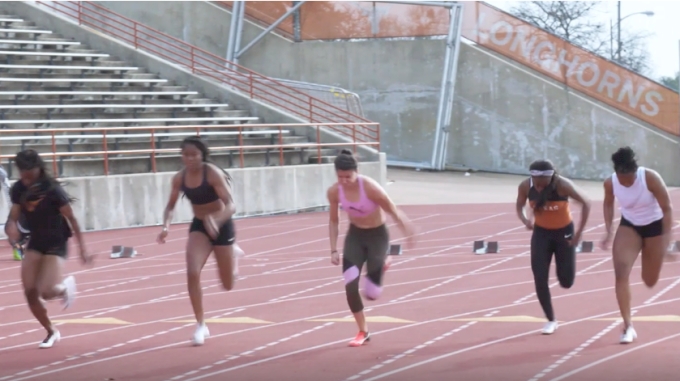 Workout Wednesday: Jenna Prandini & Texas Sprinters
Mar 12, 2019
FloTrack made the short trip over to Mike A. Myers Stadium to catch a workout with 2018 U.S. 200m champion Jenna Prandini and the Texas sprinters.
----
BONUS CONTENT:
Super Frosh Kynnedy Flannel On Expectations After 22.88 200m
Jenna Prandini Is Newest Addition To Coach Flo's Super Group
Edrick Floreal Says He Prepared Sydney McLaughlin To Be 'Face Of The Sport'
Coach Flo Mic'd Up At Big 12 Indoors
---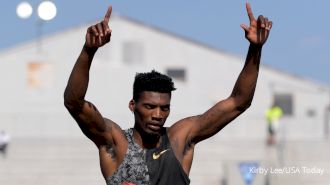 What We Didn't See Coming At USAs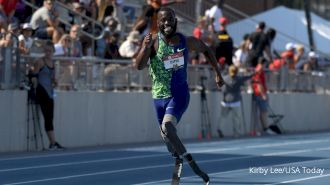 The Stories To Follow Between Now And Doha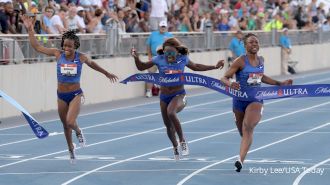 What Were The Biggest Surprises At USAs?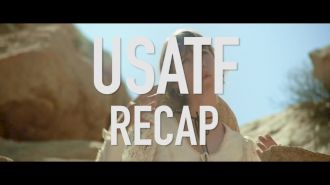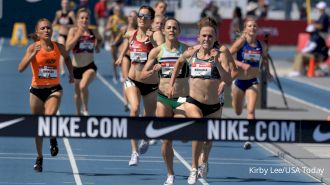 On The Run: Top Takeaways From USATF Champs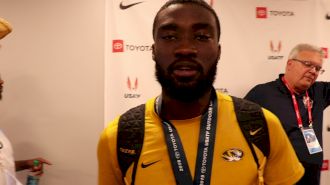 Ja'Mari Ward Wins U.S. Long Jump Title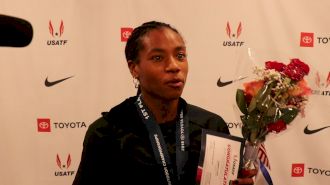 Dezerea Bryant Wants Oreo Ice Cream After 200m Title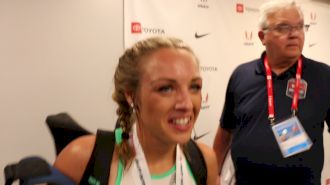 Elinor Purrier Takes 3rd, Makes First World Team In 5k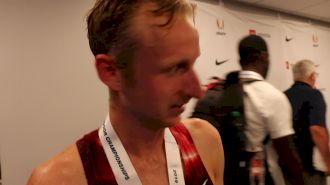 Woody Kincaid Recaps Strange 5k, Misses Team Despite Finishing Third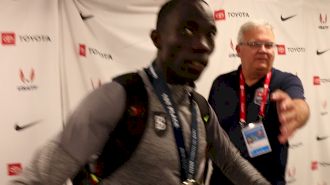 Lopez Lomong Completes 10k/5k Double, Will Run Just 10k At Worlds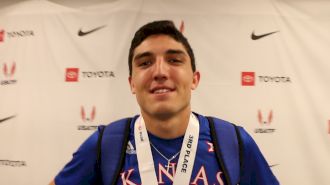 Bryce Hoppel Rides Fire 800m Season To World Championships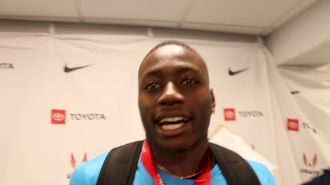 Best Friends Daniel Roberts, Grant Holloway Pumped To Go 1-2 In 110mH Final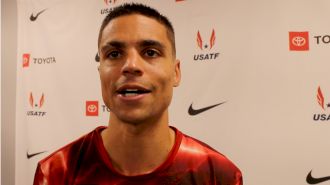 Matthew Centrowitz Beaten By Former Training Partner Engels, But Ready For Another Worlds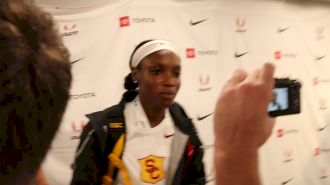 Angie Annelus Makes 200m Team With Third Place Finish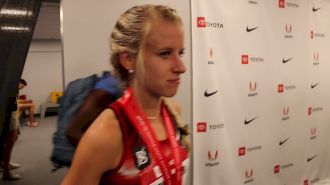 Iowan Karissa Schweizer Makes First World 5k Team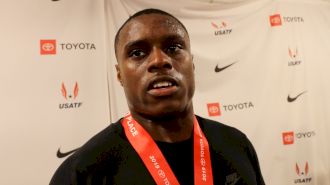 Christian Coleman, 2nd In 200m, Says He Tries Not To Watch Lyles' Celebrations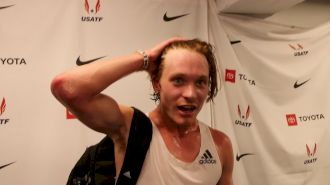 Drew Hunter Says He's A 5k Runner After Making Team, Finishes 5th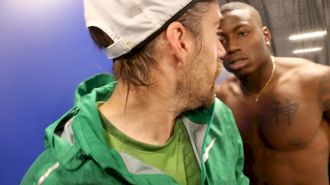 Ben Blankenship Will Go To Worlds In 1500 Despite 4th Place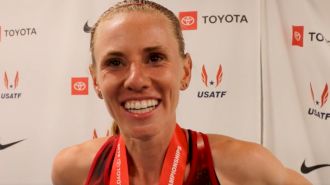 Courtney Frerichs Made A Move To Beat Emma, Settles For Runner-Up Steeple Finish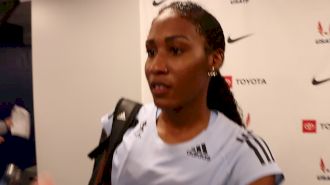 Ajee' Wilson Wins Yet Another U.S. 800m Title In 1:57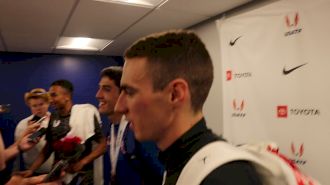 Clayton Murphy Finishes Second To Teammate Brazier In U.S. 800m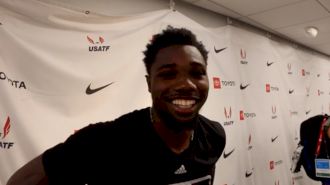 Noah Lyles Dominates 200m Final In 19.78, Is Living His Dream Life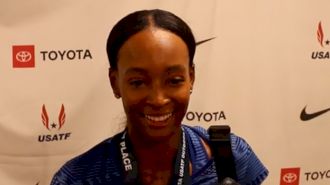 Dalilah Muhammad Breaks 400mH World Record, Says It's Up There With Olympic Gold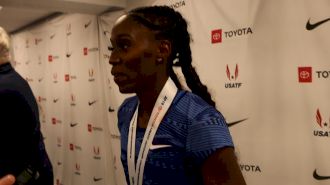 Ashley Spencer Matches Her Personal Best, Thinks She Can Still Drop Time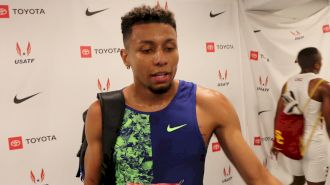 Isaiah Harris Takes 4th In 800m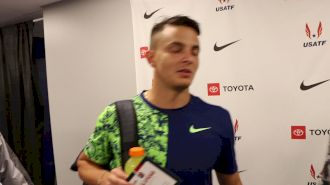 Devon Allen Gets Third In Close High Hurdle Race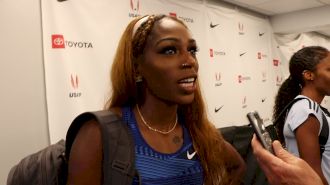 Raevyn Rogers' Goal For Doha: Surprise Everybody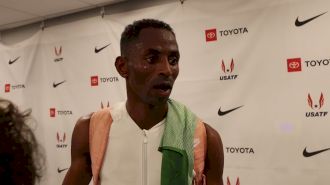 Hassan Mead Advances Despite 5th Place Finish In 5K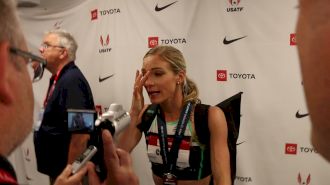 Emma Coburn Wins 8th Steeple Title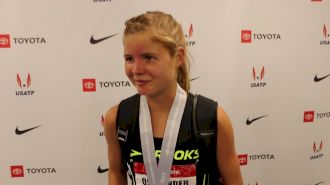 Allie Ostrander Moves On To Doha In Steeple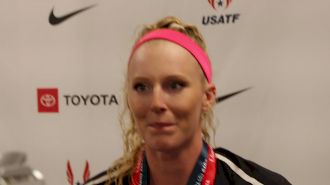 Sandi Morris Is Ready To Peak At The Right Time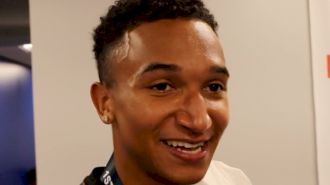 Donavan Brazier Wins 800m, Will Now Go Fishing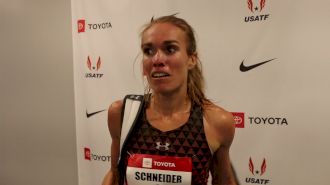 Rachel Schneider Finishes Fourth In 5K, Hoping To Still Make US Team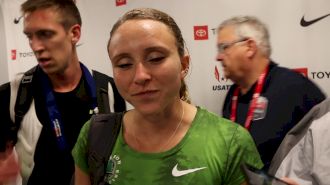 Hanna Green Makes Her First US Team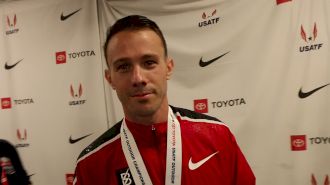 Josh Thompson Pumped To Place Third In 1500m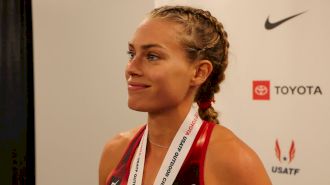 Colleen Quigley Takes Third In Steeple With Bumpy Build-Up
Dezerea Bryant Turned 100m Disappointment Into 200m Title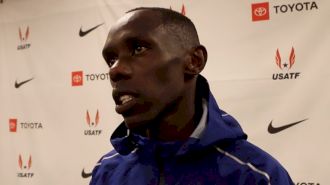 Paul Chelimo: "I Wasn't Going To Come Out Here And Pace The Bowerman Track Club"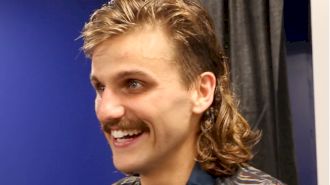 Craig Engels Prepped For His US Title By Watching Old Matthew Centrowitz Races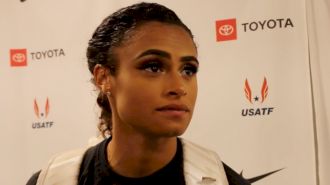 Sydney McLaughlin Happy To Be A Part Of World-Record Race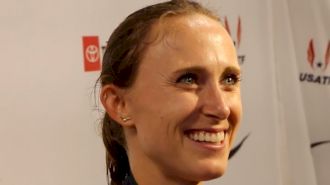 Shelby Houlihan Completes Double, Rounding Into 2018 Form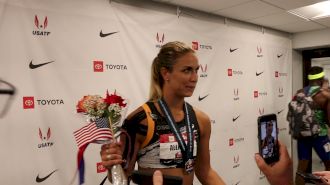 Valarie Allman Wins 2nd Straight U.S. Discus Title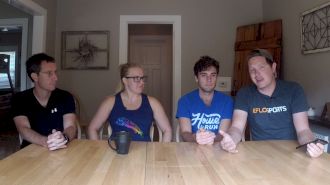 Hot Takes, Cold Takes, Final Day Of USAs Here We Come!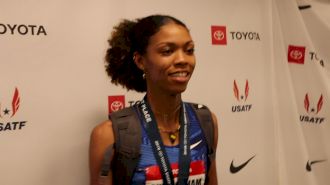 Vashti Cunningham Has Renewed Confidence After Two Meter Clearance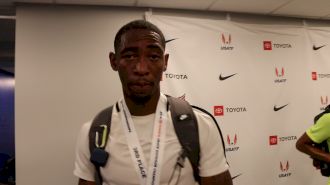 Amere Lattin Thrilled To Make 400mH World Championship Team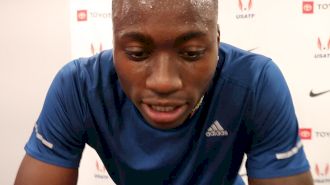 Grant Holloway Battles Headwind In 110H Prelims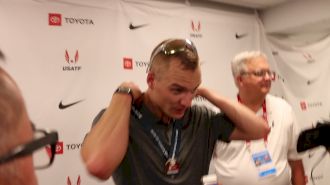 Sam Kendricks Breaks Pole Vault American Record With 6.06m Jump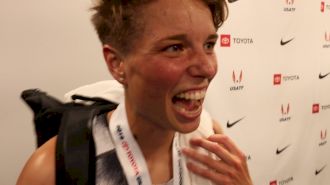 Nikki Hiltz's Fairytale Season Will Continue At World Championships After 3rd Place In U.S. 1500
Blake Leeper Hopes To Be In Relay Pool After 5th Place In 400m, Says His Blades Are Not An Advantage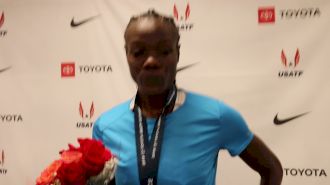 Shakima Wimbley Wins 400m U.S. Title After Bout With Anemia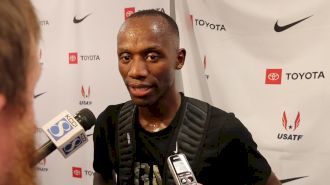 Hillary Bor Wins U.S. Steeple Title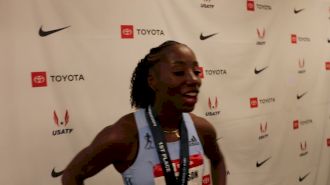 Keni Harrison Wins Third Straight 100mH U.S. Title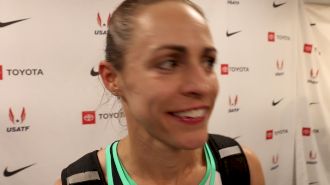 1500 Runner-Up Jenny Simpson Emotional To Make 9th Global Championship Team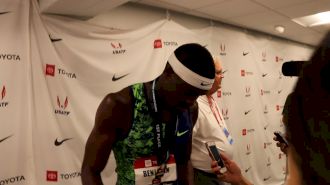 Rai Benjamin Wins US 400mH Title In 47.23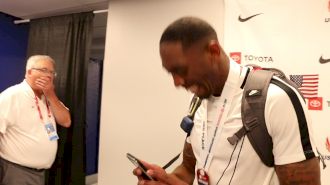 Amere Lattin Celebrates With Eli Hall On Facetime After 400mH 3rd Place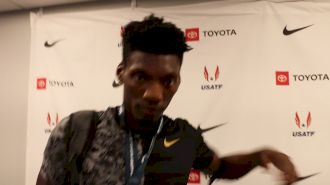 Fred Kerley Used Media Slights To Motivate Him In Winning 400m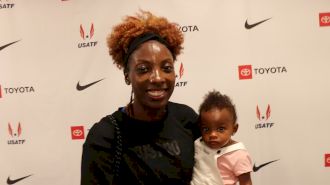 Nia Ali, With Her Kids, Reacts To Runner-Up In 100mH
Brittney Reese Wins National Title Number Eight In Long Jump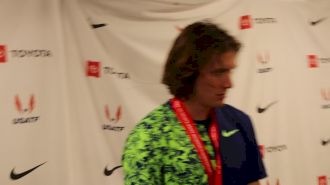 Cole Walsh Describes The Moment Sam Kendricks Broke The America Record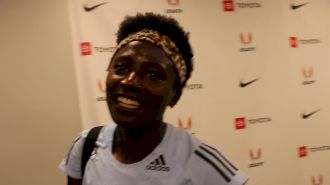 Tori Bowie Has Successful Return To The Long Jump