2019 DI NCAA Outdoor Championships
Austin, TX
Jun 5-8, 2019
Jun 5-8
Austin, TX
Find Videos
Filter Videos

178 Videos

Season

Event Type

Content Type

Interview

133

Training

21

Show

10

FloFilm

6

Highlight

4

Recap

3

Feature

1

Level

Training Type

People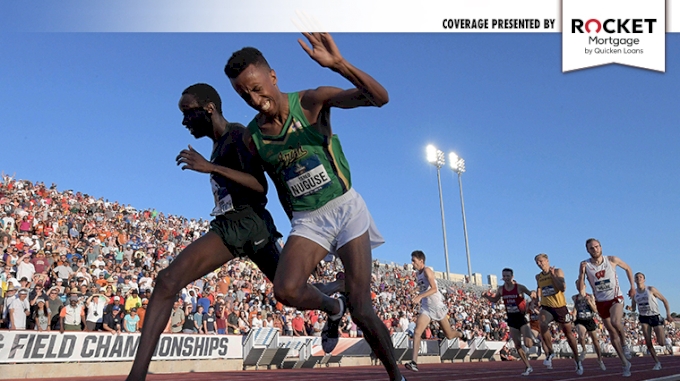 KICK OF THE WEEK: Yared Nuguse Kicks For 1500m NCAA Title
Jun 11, 2019
Watch the final lap from the 2019 DI NCAA Outdoor 1500m final.
---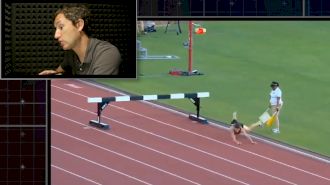 Race Breakdown: A Steeple Finish For The Ages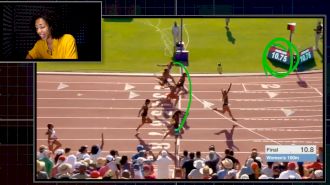 Race Breakdown: Sha'Carri Richardson Leaves Them Speechless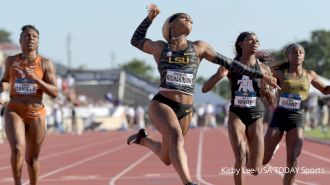 FloTrack's Best Races From NCAAs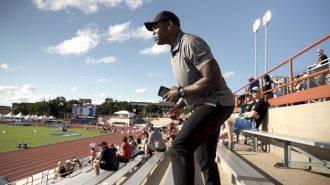 SPEED CITY: A Season With The Houston Cougars (Episode 6)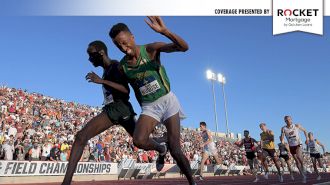 KICK OF THE WEEK: Yared Nuguse Kicks For 1500m NCAA Title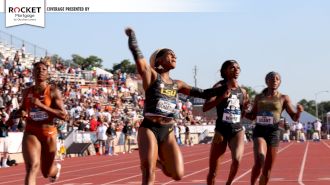 TASTY RACE: LSU's Sha'Carri Richardson 100m NCAA Record 10.75!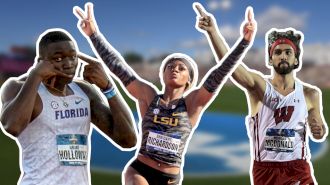 NCAA Outdoor Championships MVP Selection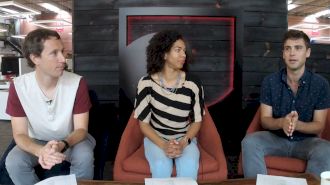 Which NCAA Star Will Have The Biggest Impact At Worlds?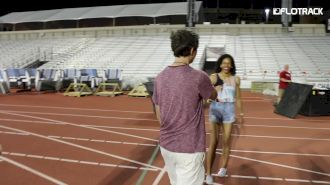 Lincoln Gets Embarrassed By Olivia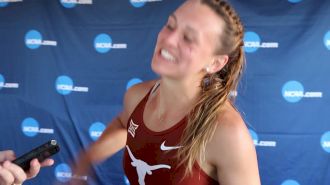 Ashtin Zamzow's Dad Told Her Not To Fall Before Hep 800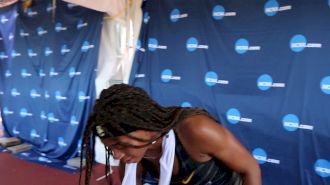 Chanel Brissett Runs Huge PR In Hurdles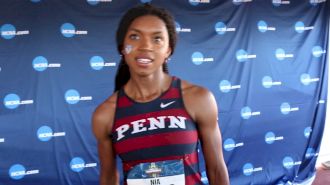 Nia Akins Pleased With Another Second Place Finish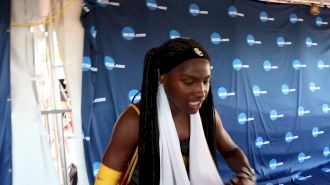 Tee Tee Terry Takes 4x1, PRs In 100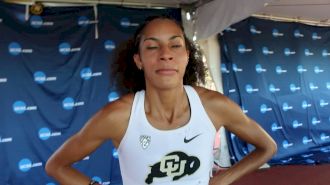 Gabby Scott Wants To Put Colorado Sprints On The Map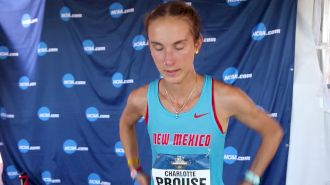 Charlotte Prouse Runner-Up Again In The Steeple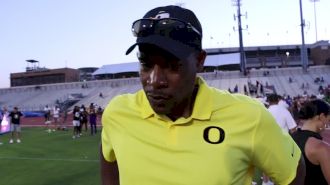 Robert Johnson Explains What Makes Cravon Gillespie Special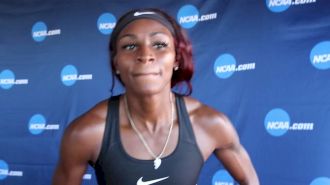 Kayla White Pleased With Her Second Place Finish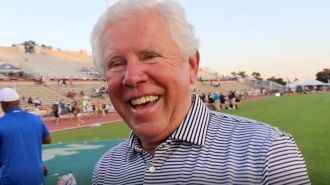 Lance Harter Breaks Down Another Arkansas Win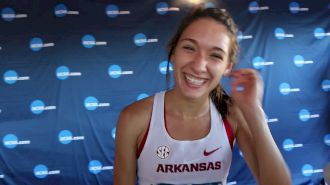 Taylor Werner Gets 8 Clutch Points For Arkansas In 5K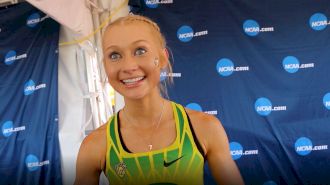 Jessica Hull Was Willing To Sacrifice Better Shot At Winning For An Honest Race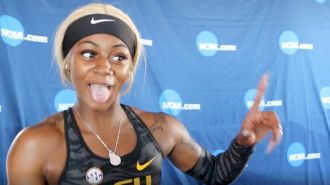 Sha'Carri Richardson Breaks NCAA Record & Two U20 Records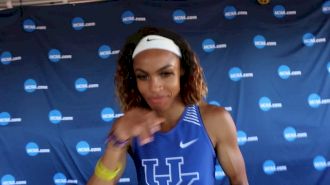 Chloe Abbott Serenades The Mixed Zone After Second Place In 400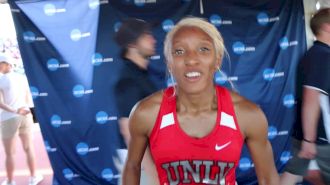 Avi'Tal Wilson Pertetee Mixed Up Her Race Plan, Takes Third In 800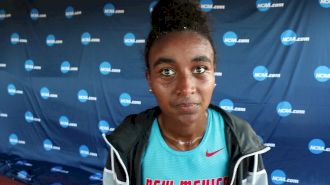 Weini Kelati Had Insomnia After 10k, Still Takes 5th in 5k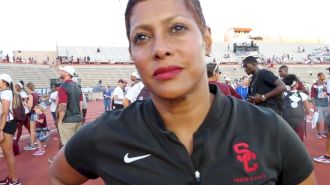 Caryl Smith Gilbert Calls USC 2nd Place Finish 'Bittersweet' After 4x4 Baton Drop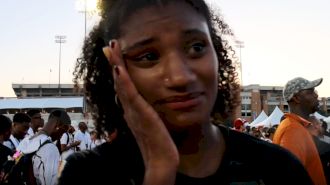 Emotional Anna Cockrell Says 4x4 Baton Drop Will Motivate Her For Next Season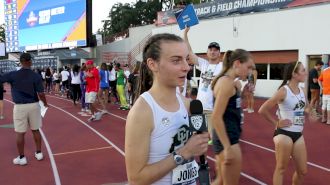 Dani Jones Wins NCAA 5k Title After Injury-Plagued Indoor Season
Janeek Brown Runs 100mH World Lead, 2nd Fastest In NCAA History 12.40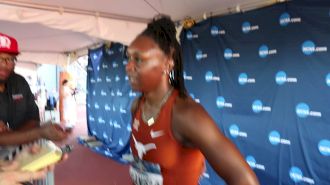 Teahna Daniels Wraps Her Texas Career With Two All-American Finishes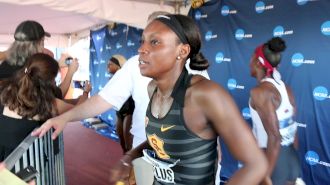 Angie Annelus Repeats 200m Title In 22.16, Holds Off Hard-Charging Richardson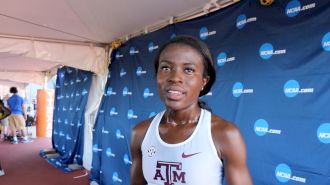 Jazmine Fray Finally Gets Her First NCAA 800 Title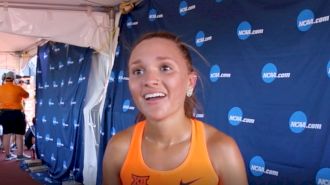 Sinclaire Johnson Upsets Hull, Runs Second-Fastest NCAA 1500m Ever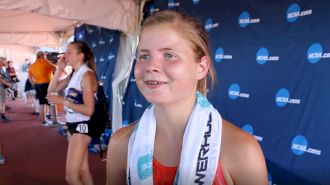 Allie Ostrander Wins Third Straight NCAA Steeple Title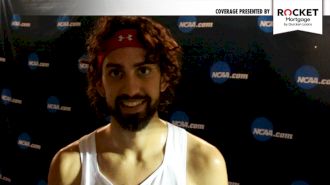 Morgan McDonald Wins 4th Straight NCAA Title With 52-Second Close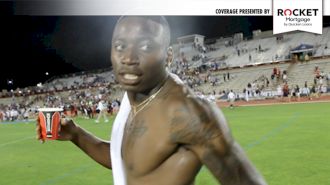 Grant Holloway Delivers With Another Record-Breaking NCAAs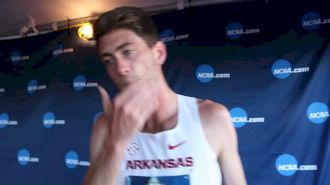 Cameron Griffith Finishes 3rd in 1500 And Top Aussie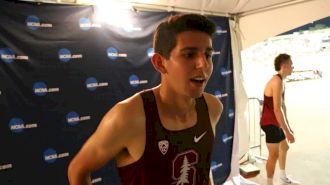 Grant Fisher After Another Runner-Up Finish To McDonald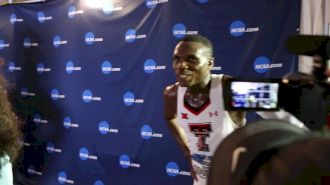 Divine Oduduru Sweeps 100 and 200 In 9.86, 19.73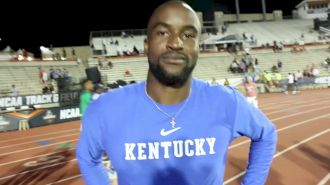 Daniel Roberts Says 13-Flat Runner-Up Finish Wasn't His Best Race, Announces He's Going Pro
Bryce Hoppel Caps Off Undefeated Season With 2nd NCAA 800m Title
Grant Holloway & Mike Holloway Discuss Historic Day For Florida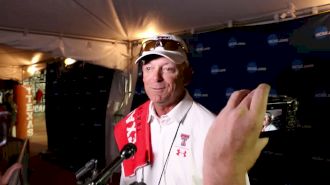 Wes Kittley Thrilled To Win Texas Tech's First Title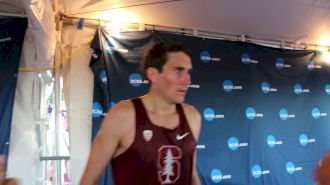 Steven Fahy Won The Steeple Despite Falling Over Final Barrier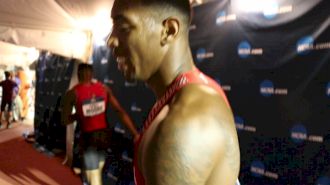 Amere Lattin Third In 400mH With Huge PB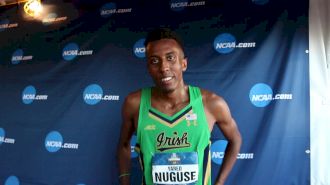 Yared Nuguse Wins 1500 With Monster Final 100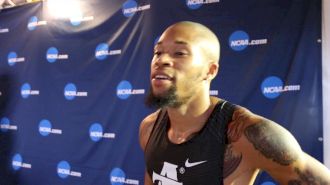 Trevor Stewart Happy With 2nd Place 400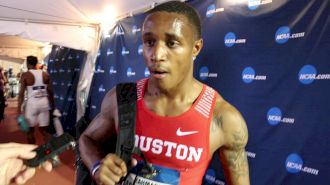 Kahmari Montgomery Values This NCAA Title More Than His U.S. Title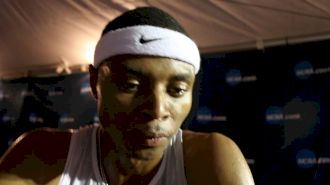 Devin Dixon Says Mental Lapse Cost Him 800m Title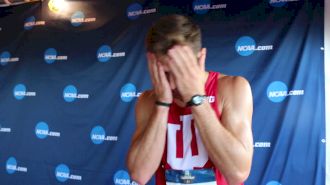 Daniel Michalski Recounts His Water Barrier Fall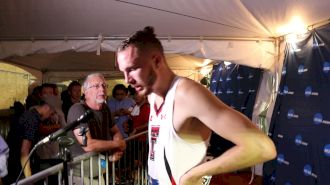 Norman Grimes Relinquishes Lead, But Happy With 400mH PB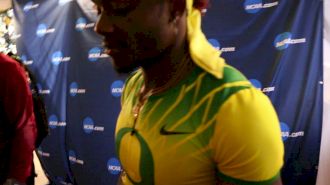 Cravon Gillespie Pumped With Sub 10, Sub 20 Double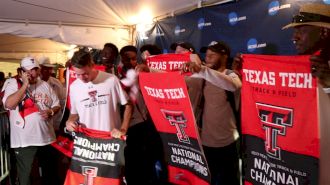 Texas Tech Knew They Were Going To Win, So They Had Victory Towels Made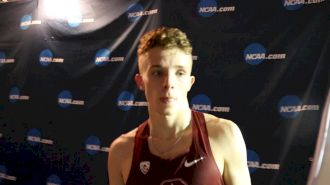 Thomas Ratcliffe Completes Long Injury Comeback With 3rd In 5k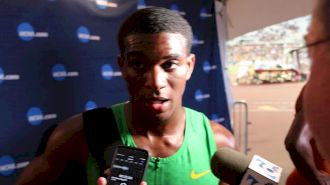 Wil London Didn't Want To Try To Run With Trevor Stewart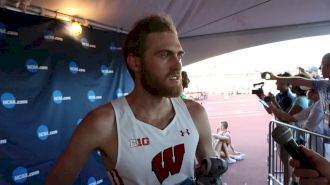 Oliver Hoare Became 'The Hunted' Because He Allowed A Slow Pace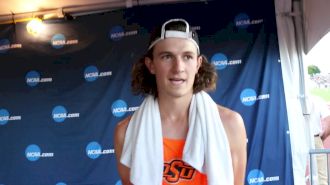 Ryan Smeeton Had Never Seen So Many People Fall In One Race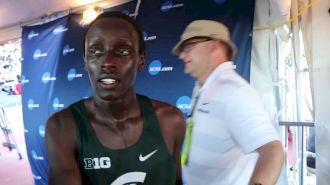 Justine Kiprotich 'Heartbroken' After Barely Missing Out On NCAA 1500m Title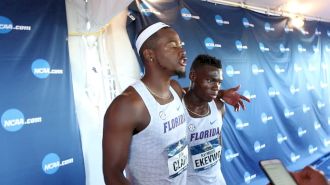 Florida's Key To 39.97 4x1 Was Focusing On Their Own Sticks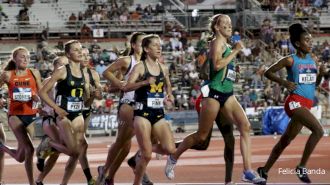 2019 Division I NCAA Outdoor Championships | Day Two Recap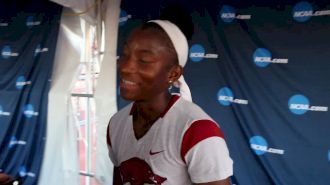 Janeek Brown Lowers Her 100m Hurdle PR To 12.53