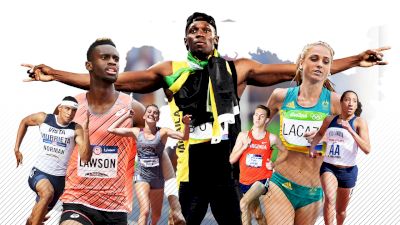 Weekend Watch Guide: Usain Bolt + New Mexico, BU and Villanova LIVE!
Feb 3, 2017
Usain Bolt is coming to FloTrack. For the first time ever, tune in to watch The World's Fastest Man compete in a new and exciting track series, the Nitro Athletics: Melbourne kicks off one of three days this weekend. Usain Bolt and his team of all-stars (including Jenna Prandini and Jarrion Lawson) will take on international teams from Japan, England, New Zealand, Australia, and China in an exciting new format of scoring.

Plus, we have more indoor track, this weekend we are back in Boston for the BU Bruce Lehane Scarlet and White Invitational, things are heating up in Albuquerque for the New Mexico Collegiate Classic, and we end the weekend in Staten Island for the Villanova Invitational. Here. We. Go. VIEW WEEKEND WATCH GUIDE!