The Program: Colorado (Episode 2)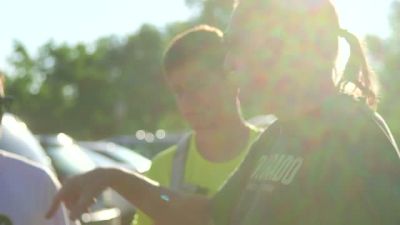 Unlock this video, live events, and more with a subscription!
Get Started
Already a subscriber? Log In
Dedication. Mark Wetmore gives that much to his athletes, and he expects it in return. Being a part of the storied Colorado program takes a special type of runner who is willing to give up anything that does not foster success. For the Wetmore Factor to be effective, the pupils have to trust that their leader has them ready to win a national championship, and vice versa. The 2004 and 2006 Colorado teams won NCAA titles because their coach instilled in them the confidence that they could win. Facing the powerful Wisconsin Badgers both years, the Buffaloes executed their patient race strategy to perfection, beating the higher ranked Badgers by running the smarter race. The Wetmore Factor once again made the difference. In Episode 2 of THE PROGRAM, we talk with the athletes that were a part of those championship teams.