Event Hub
Stockholm 1000m Preview - London Revisited for Centro
He was close this weekend in New York, but it doesn't compare to the final strides in London. Following his loss to Lopez Lomong in the Wanamaker Mile at the Millrose Games, Matt Centrowitz makes the trip to Stockholm to compete in the men's 1000m.
While he may not be familiar with the distance, he knows the competition all too well.
Coming off the final turn in the Olympic 1500m final, we thought we knew what was going to happen. We'd seen it once, so it only made sense that expected it to happen a second time.

Last summer at the World Championships, Centro came off the final turn in 5th place and kicked to a bronze medal finish.
Almost one year later, it appeared as history were to repeat itself. If Centro had grabbed third in a similar race, would he able to replicate the same success in those final 100 meters?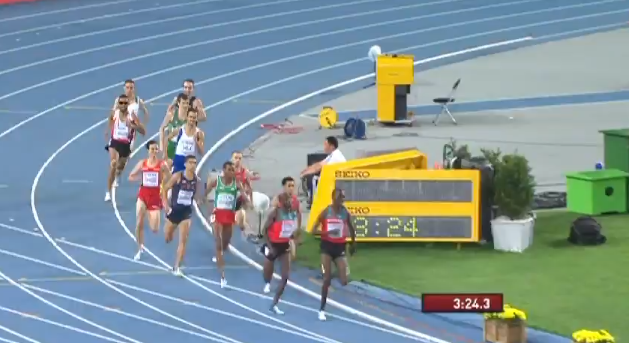 2011 - 5th place, bronze medal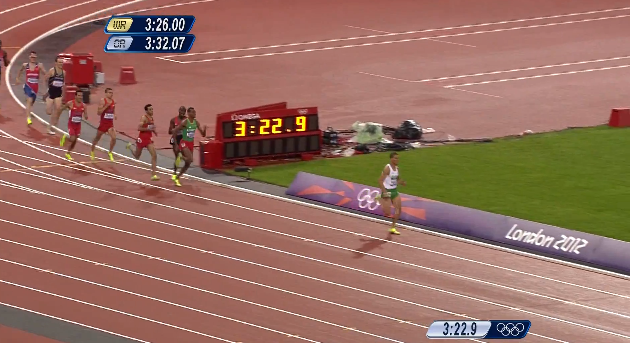 2012 - 5th place, no medal


Unfortunately for this Nike Oregon Project member, he wouldn't be able to grab a matching bronze medal. While Leo Manzano passed the entire field (except for one gold medalist) in the final straightaway, Centrowitz was unable to kick down Morocco's Abdelaati Iguider.
He had settle for that tough fourth spot. No one ever wants it, but someome has to take it.

However, a man must move on from past defeats. Even it it's not the Olympics, there are plenty of races ahead for Centro. Like, for example, the Millrose Games.
His trip to New York was not without questions about that Olympic final. Prior to the Wanamaker Mile, Peter Gambaccini asked Centrowitz about that tough result. While some have had their suspicions regarding Iguider and the gold medalist, Taoufik Makloufi, Centro isn't concerned with the rumors.
In an interview with Runner's World, Centro told Gambaccini, "Obviously, I've read articles and people came up to me about it. But, racing goes on. I had to focus on what it was instead of what could have been."
"What could have been" will be revisited this Thursday in Stockholm. Both Iguider and Centro will drop down to the 1000m, but first and second won't simply be divvied up between the two.
The the XL-Galan has assembled a field that has even brought up the question of whether Wilson Kipketer's 2:14.96 1000m world record can survive past Thursday.
We believe that it'll take someone with the current credentials of 1:43.xx for 800m or 3:49.xx for the mile to break that 13-year old mark. While some of the field is capable of running those benchmarks, no one's current fitness indicates that the record will go down.
The record that wasn't mentioned was David Krummenacker's American 1000m record of 2:17.86. Earlier this season, Robby Andrews went for it at the New Balance Games and just fell short.


While Andrews would be favored over Centro at 800m, the 1k is an interesting distance for the former Duck. If Centro has the wheels, he may be the one to break the record.
Crazy world records attempts aside, this race is going to be a fast one. Below are the seasonal and applicable personal bests of some of the big names in the XL-Galan men's 1000m.
All info via all-athletics.com
Matt Centrowitz
, USA
Seasonal Bests
| Event | Result | Venue | Date |
| --- | --- | --- | --- |
| 1500m ind. | 3:40.27 | Glasgow (GBR) | 26.01.2013 |
| Mile ind. | 3:51.34 | New York (USA) | 16.02.2013 |

With the drop down in distance, it's interesting to note Centro's 800m marks. He opened this indoor season with a 1:51.60 at the UW Indoor Preview and has a best of 1:47.72 from last year. Nothing too blazing compared to some other American milers.

While he's never looked too speedy at 800m, you can expect something special in this 1000m. He looked like the calm and collected Centro that we all know when he split 1:53.23 at the halfway mark in the Millrose Mile, which was not too far off an all-out effort a month ago.

To break the American record, he'll need to pass 800m around a reasonable 1:50. No one is really talking about it, but it wouldn't be out of the ordinary for it to happen.




Iguider took the win in Val-de-Reuil (3:38.24) and four days later, won in Birmingham. He has an indoor personal best in the 1000m of 2:19.33 from 2005.


Ayanleh Souleiman, DJI

Seasonal Bests
| Event | Result | Venue | Date |
| --- | --- | --- | --- |
| 1500m ind. | 3:36.13 | Düsseldorf (GER) | 08.02.2013 |
| 3000m ind. | 7:39.81 | Gent (BEL) | 10.02.2013 |

Djibouti's 3:30 1500m youngster won in Dusseldorf, but took third in the Ghent 3000m. No 1000m PR is listed, but he did run a national record of 1:47.45 in the 800m last year.


Andrew Osagie, GBR

Seasonal Bests
| Event | Result | Venue | Date |
| --- | --- | --- | --- |
| 600m ind. | 1:16.45 | Glasgow (GBR) | 26.01.2013 |
| 800m ind. | 1:46.97 | Birmingham (GBR) | 16.02.2013 |

Osagie didn't  look too quick in the Birmingham 800m, but maybe a small move up in distance will make him more of a factor in Stockholm.

1000m personal best - 2:18.56 (Birmingham, 2011)


Marcin Lewandowski, POL

Seasonal Bests
| Event | Result | Venue | Date |
| --- | --- | --- | --- |
| 800m ind. | 1:48.30 | Düsseldorf (GER) | 08.02.2013 |
| 1500m ind. | 3:38.34 | Birmingham (GBR) | 16.02.2013 |

Lewandowski is slowly making the transition from the 800m to 1500m, so the only distance that lies right in the middle (other than the DMR's 1200m) could be perfect for the 2010 European 800m champion.

Although he ran 2:19.21 in Stockholm last year, his 1000m personal best is 2:15.76 (2011).


Bethwell Birgen, KEN

Annual Bests
| Event | Result | Venue | Date |
| --- | --- | --- | --- |
| 1500m ind. | 3:35.25 | Moskva (RUS) | 03.02.2013 |

He's run four 1500m races this indoor season - 3:38.37 (first), 3:35.25 (first), 3:36.61 (second), and 3:37.57 (second). Two years ago, Birgen ran 2:19.03 in Stockholm, which was good for third place.


Mukhtar Mohammed, GBR

Annual Bests
| Event | Result | Venue | Date |
| --- | --- | --- | --- |
| 800m ind. | 1:46.58 | Birmingham (GBR) | 16.02.2013 |

Mohammed may have been overlooked in Birmingham due to fellow compatriots Osagie and Rimmer, but he's be a dark horse in Stockholm. In one week, he's run two 800m races - 1:49.84 (second) and 1:46.58 (third).

He looked pretty solid in the final stages in Birmingham before everyone started to go down.

Below is the rest of the field for the 1000m at the XL-Galan:

Nicolas Kipkoech KEN (pace)