Event Hub
Vigilante reflects on Webb's career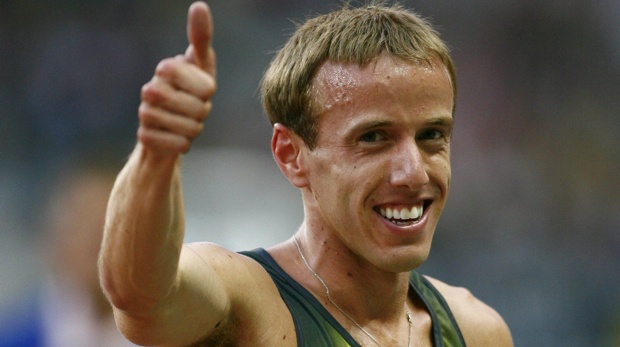 On Wednesday afternoon, American mile record holder Alan Webb announced he will be retiring from track and field on February 15 and moving to the triathlon. Last night, I caught up with his former coach Jason Vigilante and training partner Robby Andrews to share their memories of Webb and how his legacy will be written in the history of American track and field. 
Chris Chavez: Alan Webb to the triathlon. Does anything about that statement surprise you at all?
Jason Vigilante: No, not in the least. Robby, Alan and I joked about it a few years ago. Alan was a really accomplished swimmer in high school and as long as I've known him personally he's always been avid of pursuing other things outside of running to keep his fitness up. He would swim and he would spend time on the bike or in the weight room. I think fitness is really natural for him. 
Chavez: How much of that actual swimming and bike work was assigned while you were coaching him?
Vigilante: I think that's a tough question. The best thing about Alan as an athlete is how passionate he is about trying to get better. I didn't know anything about his training. In 2012, when I got to know him more, I was absolutely astonished to read his training logs and see the things he had done. Then it became no surprise he ran 27:30, because he was running 80 miles per week, but also spending five hours per week in the pool. He got so fit from doing those things. I would assign very little, but he did it anyhow. That was his thing that he really wanted to have as a supplement to his running. 
Chavez: Webb came to you toward the end of his career yet what was the highlight of working with him?
Vigilante: Honestly, the highlight for me was more personal. It was getting to know him. One of the things about Alan is that very few people know him. Everything out of his mouth is positive. He's so positive about the things he believes and wants to do. The highlight was becoming acquainted and becoming friends. He did great things that were exciting with his running. He ran 3:37 or 3:37 and then an hour later ran 13:57 in the 5K, so that was fun in the workouts. 
Chavez: What do you think the big takeaway someone like Robby Andrews had from training with him?
Vigilante: Alan was awesome for Robby in the sense that Robby got to see what the next level looks like. He was a very modest mileage guy. He was very modest in the intensity he would work out at. Having the opportunity to not only train with Alan, but to share the experiences he had, I think think that was a huge benefit. It was an eye-opener for Robby to say 'Wow. The next level is far up there.'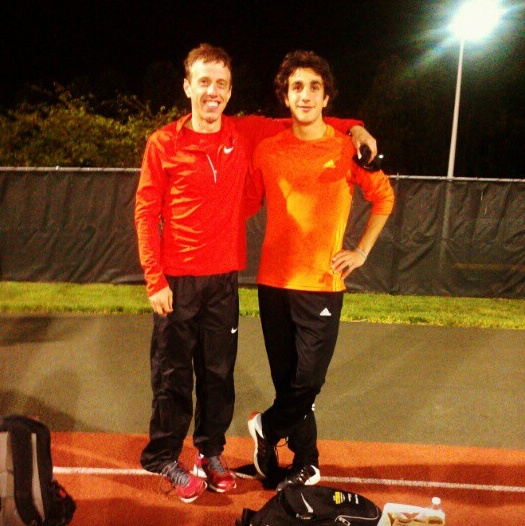 Robby Andrews: Training with Alan changed my views on training and competing. I got to experience exactly who he was as an athlete, but also as a person. He will probably be the most intense person I ever meet, but that intensity brought him extreme results. After training with him, I 100 percent understand how and why he is the American record holder. Alan was extremely supportive and encouraging, something I did not expect at first. His humility is what I remember about Alan the person. During my time with him, my biggest takeaway was not to put limitations or second-guess yourself. Everything you do has a purpose. If it's worth doing, do it well. I wish him nothing, but the best. Him and his wife are extremely supportive of my career. 
Chavez: When Alan announced he would be moving to Portland, what did you think would be next for his career. There was always thoughts he would convert to the 5K, 10K or maybe even the marathon. 
Vigilante: I thought it was a natural progression. In 2011, I know he had feelings that he wasn't ready to move up to the longer distance races. He had success in the mile in high school. He wasn't ready to give that up. He wanted to continue racing the mile and 1,500. He's always had a lot of foot speed and success in the 800. In my opinion, he's got the best range of any human being that's ever lived. 1:43 and 27:34. People will argue with Said Aouita, but I'm stating my opinion. In 2011, he wasn't ready to give that up for 2012. After the Olympic Trials, then I think he felt like 'OK, it's time now.' I encouraged him. I said 'Look, Jerry (Shumacher) has had unbelievable success if that's the right move.' His wife, Julia, loves Portland. They have lots of friends there, so it was natural and healthy. 
Chavez: When we look at American distance running five or ten years from now, what do you think is Alan Webb's legacy on this sport?
Vigilante: That's a great question. I hope that as he transitions into the triathlon, I've asked Alan to come to camp and really wanted him to talk to young kids about what the personal self belief and amount of work that it took to become not only a high school Sub-Four miler, but to get to be the American record holder. That's the real beauty of it. His legacy ought to be that he thought at a different level. He trained at a different level. He took his fitness to a different level. I really hope that he shares not only the volume and quality, but all the things he did to get to be the track athlete that he is. He took a situation in the early 2000's when the United States was not very deep in distance running or middle distance running. Now we're very clearly one of the top three nations in the world. I think people are pushing themselves harder than ever to get to that next level and Alan broke that barrier down. 

Chris Chavez is a staff writer for Flotrack and a journalism major at Marquette University. He once beat Joey Fatone of NSYNC in a half-marathon. Feel free to to reach him with any questions, comments, or feedback on Twitter or by email.