Usain Bolt Finally Meets His Match, Loses To An 8-Year-Old On 'Ellen'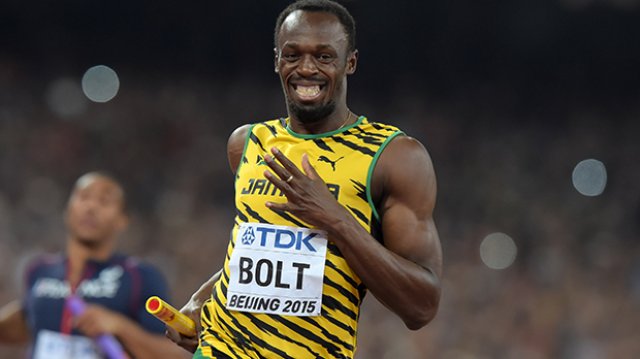 It looks like "The World's Fastest Man" has finally met his match.
YouTube sensation
Demarjay Smith
, known as the 8-year-old personal trainer for kids around Jamaica, was on 'The Ellen DeGeneres Show' talking about growing up in Jamaica and had some friendly trash talk towards
Usain Bolt
.
Because it is the off-season, and you never know where Bolt will show up next (he was in Los Angeles also visiting
USC Trojan Andre DeGrasse
), he walked out to challenge Demarjay to a race in the parking lot.
Showing no fear, with more confidence than ever, he jogged up to toe the line. "Come on Usain, don't be scared of me." the 8-year-old said.
Due to a leg cramp, plus the fact that it is indeed the off-season and
Bolt has been taking full advantge
of that, Demarjay got the best of him.
Watch the
full segment
, and the epic race below.