Event Hub
What makes Heps the Best Conference Meet in the Country?
I'm reminded of how quickly this fall has gone not by the fact that it's almost Halloween and my office is covered in fake cobwebs, but by the fact that cross country Heps is this weekend. There has been a lot of talk on Flotrack and lesser running sites about what makes Heps so special, and I'd like to join the conversation now that I have the perspective of a graduate. What makes Heps the best conference meet in the country? I think it all boils down to one thing: closeness.
(Dan Grossman, Maple Leaf Photos)

The first type of closeness is shared values--at least as far as pursuits outside of running are concerned. If you are attending a school that competes at Heps, running is not your entire life. It is a major part of your life, but not the reason you go to college. Everyone toeing the line this weekend at Princeton can be assured of two things: no one in the race is there because of an athletic scholarship, and everyone there has a lot going on off the course. These common circumstances lend to a sense of mutual respect as well as heightened competition. There are no excuses when every athlete in the race has to deal with the same non-running stresses. This is not to say that many other collegiate runners are in the same situation, but I think you'd be hard pressed to find a conference with such academic consistency across the board.
The second type of closeness is geographical. Geography plays an underrated role in what makes Heps so special. All the member schools are within driving distance of one another, all are accessible from major East Coast cities. It is not the Big East, Pac 12 or Big 10, where schools can be separated by over 1,000 miles. Geographical proximity means that all Heps venues are within a relatively concentrated area; making it easy for East Coast parents, alums, and the occasional fan to attend. Many Heps alumni stay on the East Coast and treat the meet as a sort of homecoming--complete with pre- and post-race parties (or so I hear) with Heps alumni, young and old.
The last type of closeness is experiential. The Heps schools are old, the venues largely stay the same, and record books are well-kept and distributed to every meet attendee. The schools competing haven't changed since Army and Navy left decades ago--schools do not join or leave at the whim of athletic directors in search of more money. Alumni come back and tell tales of heroic feats they witnessed in the back hills of Van Cortlandt Park or on the sweat-drenched mondo of the Armory, and current athletes can relate because these are their new arenas. Anyone who ran at last year's cross country Heps--a race where the picturesque Princeton fields were transformed into a frozen netherworld during the course of an hour--will forever share that experience with one another.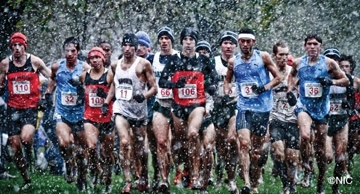 This sense of connection and camaraderie is apparent at every Heps meet and continues throughout the different seasons. I was riding high this summer when Donn Cabral qualified and performed well in the Olympics. It wasn't because I treated Donn's accomplishment as my own, but because I shared in some of the experiences that eventually led him to the biggest stage in the sport.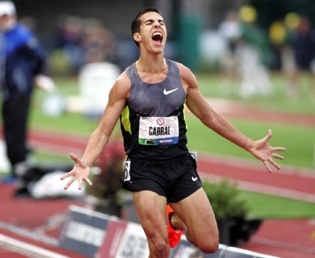 As we near race day, and I sit at my desk reminiscing about the meet that I hold so close to my heart, I take solace in the fact that a new group of runners are sharing in the Heps experience. I have transitioned from my role as an athlete to my role as a slightly heavier Heps historian. Best of luck to everyone competing in conference meets this weekend and go Brown.