Event Hub
Nick Symmonds Ends Career In USA Prelims
Six-time U.S. champion Nick Symmonds ended his career on Thursday afternoon after failing to advance from the prelims of the 800m at the USATF Outdoor Championships.

The 33-year-old is a two-time Olympian and, in his prime, earned a silver medal at the 2013 IAAF World Championships and ran 1:42.95 for fifth at the 2012 London Olympics. After struggling through injuries that kept him out of the Olympic Trials last year, the Brooks athlete and Run Gum CEO announced in January that 2017 would be his last competitive running season.

Symmonds placed seventh in his preliminary heat in 1:51.52 in Sacramento. The top two finishers from the five heats automatically advance, as well as the top six fastest times. Symmonds missed by cut-off by about four seconds, as Eliud Rutto's 1:47.95 made him the final athlete to advance.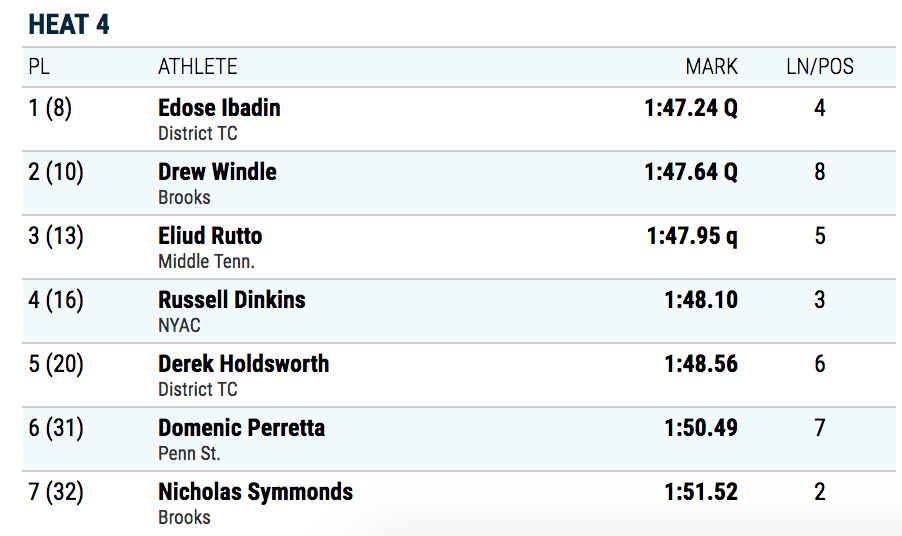 Symmonds' only track race before USAs was a 1:49.48 effort at the Portland Track Classic, which did not meet the U.S. standard, but he was admitted to USAs because he had earned a world medal within the past four years.

Of course, in true Symmonds' fashion, there is always a next chapter. Immediately following the preliminary race, he announced via Spikes that his next move is racing the Honolulu Marathon in December. Galen Rupp, watch out.


Watch Nick Symmonds run 1:49.48 at the Portland Track Festival: