Even though the LaVern Gibson Championship Cross Country course won't host the NCAA National Championships, it doesn't mean that the course will be vacant for the season. Terre Haute, IN was home to the Indiana State Cross Country Meet and as always, the course produced an incredible race.

The stage was set for something special. The girl's championships would feature an incredible duel between two opponents who knew each other very well. The Indiana State title would be won by either the defending champion senior US #4 Ashley Erba from Warsaw Community High School or sophomore US #13 Anna Rohrer from Mishawaka High School.




Much like any two top contenders in the state, Erba and Rohrer were aware of one another's credentials. Last spring, the two weren't even in the same conversation. But a summer's worth of miles can change everything.

Erba was nearly unstoppable last spring. She never lost a race at 3200m or 5000m. Her 10:24.94 winning time at the Indiana State meet was the 24th fastest time in the nation. But Erba's milestone accomplishment was her 16:18.21 winning time at the New Balance Outdoor National 5k.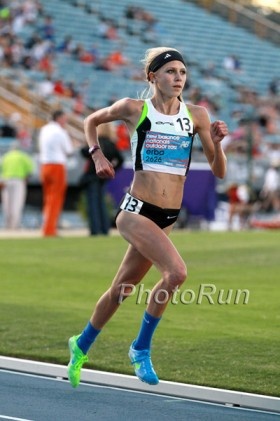 She knows how to accessorize.

This was not only the second fastest time in the U.S., but was nearly run at the same pace as her 3200m best. The difference between the pace she ran for two miles and three miles is only three seconds. Talk about being a true long distance runner.

Rohrer was also in the Indiana State Meet 3200m. Her time of 11:11.04 was good for 17th place. She was 47-seconds behind Erba and averaged 5:35 per mile for two miles.

What happened between the three months between the Indiana Outdoor State Meet and the start of the cross country season?

A lot of miles.

The gap between Erba and Rohrer wasn't as large when they met in September at the Culver Academies Invitational. Erba took first in 17:13.7 and Rohrer was second in 17:32.10. Not quite 47-seconds.

Edit: Rohrer did beat Erba at the New Prairie Invitational on 9/15. This was therefore a rubber match.

Everyone looks forward to a rematch. This kind of tone is why sports somehow captivates people - on one side, there's the well established champion. She's not only favored on paper, but has the mental edge as she's already beaten her opponent earlier in the season. It's hers to lose.

Then there's the underdog. She's scrappy, hard-working, maybe keeps a picture of her opponent in the mirror so that when she looks at herself every morning, she's reminded of what she's working towards. Well, maybe not. Maybe that's more of a Hollywood thing.

While arguably the best rematch in history was the aptly named Thrilla in Manila between Muhammad Ali and Joe Frazier III, that match does not apply to this race. Even though the two fighters are parallel to the Erba and Rohrer, the outcome was different. Frazier was the underdog as he had lost the last fight to Ali.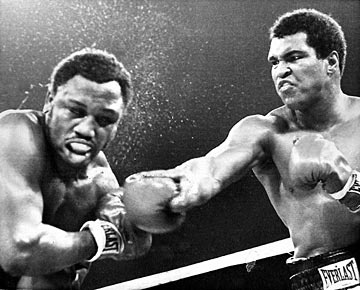 The Float in Terre Haute doesn't have the same ring to it.

He lost the rematch as well.

Unlike Frazier, Rohrer would not follow suit.

If we're still searching for a better example, then the rematch in Rocky II is a better fit. There's the reigning champion, Apollo Creed; he's well-established and confident. In the other corner is the lovable Rocky Balboa; he lost the first bout, but is hungry for the title.

Spoilers aside (the movies were from the late 1970s so if you haven't seen them by now, sorry), Rocky overcomes adversity and wins the rematch fight. He's the best in the world.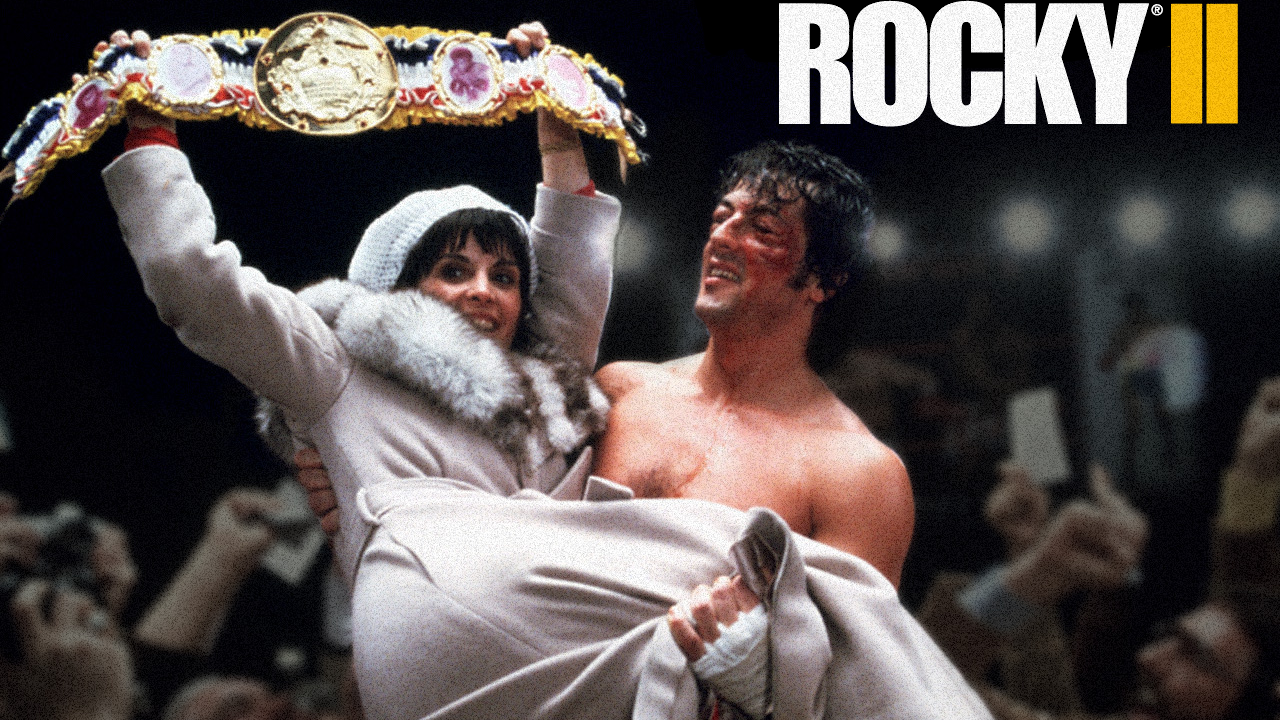 "Yo Anna, we did it!"

Rohrer isn't the best in the world, but after Saturday, she's the best in Indiana. Rohrer won the state title in 17:13.20. Erba took second in 17:29.20.

The win alone wasn't the only astounding performance from Saturday. When an individual prepares for a specific race, their expectations are set to some sort of baseline. Generally, that baseline is the course record.

If your goal is to run faster than the course record, logic would dictate that no one is going to be in front of you when you cross the finish line. No one has ever run faster than that time on that course. History would conclude that you'll be the winner if you can run faster than that time.

But logic doesn't take into account the fact that there is more than one competitor with that mindset.

Erba was the previous course record holder with her 18:05.60 winning time from the 2011 Indiana State Meet. Last Saturday saw five girls dip well below that record time.

Rohrer was first in 17:13.20, Erba was second in 17:29.20, senior Bobbie Burgess from West Lafayette was third in 17:51.60, and junior Mackenzie Caldwell from Columbus North was fourth in 17:55.80, and senior Bethany Neeley from Eastern was fifth in 18:04.20.

Records are meant to be broken, but this is inane. Perhaps beating your competitor should the main motivating factor when approaching a race of this caliber. But when you break the previous course record and only get fifth, what more could you have done?

Not to be forgotten, US #1 Carmel High School cruised to win the Indiana State Championship with 66 points. West Lafayette took second and scored 147 points. Below are the finishing times and places of Carmel High School:

| | | | | |
| --- | --- | --- | --- | --- |
| Name | Grade | School | Time | Place |
| Gina Genco | 11 | Carmel | 18:31.30 | 12 |
| Kelcy Welch | 11 | Carmel | 18:38.80 | 17 |
| Haley Harris | 10 | Carmel | 18:45.50 | 19 |
| Ellen Schmitz | 12 | Carmel | 18:55.60 | 26 |
| Kelsey Harris | 10 | Carmel | 19:13.50 | 46 |
| Anna Schmitz | 10 | Carmel | 19:14.60 | 47 |
| Samantha Dauby | 11 | Carmel | 19:40.40 | 65 |
Carmel is a perfect example of a team that doesn't have a nationally ranked frontrunner, but finds success in all five girls. Even still, they'll only graduate one runner from their top seven this year.

Indiana loves their underdog stories. Look at one of the greatest sports films of all-time, Hoosiers. A group of hardworking, scrappy basketball players come together around an infamous coach to win a state title.

Neither Rohrer or Erba ran any post season championship meets last season. That won't be the case this fall. Watch out for both girls as we move past State Championships and towards Foot Locker and Nike Cross Nationals.
Updated on May 14, 2013, 2:31pm