It's a new year with new standards. The qualifying window for the Moscow World Championships opened up in October, so why not knock out the "A" standard as soon as possible?

If an entire training group is fit, this weekend at the Armory seems like a solid choice.

The former Oregon Track Club boys head to the Columbia Final Qualifying Invitational looking to run that golden time of 13:15.00. The drop in 5-seconds from the last year's standard shouldn't be a stretch for these guys, but there's another not-so-long-standing barrier that could be in jeopardy.

The "guys" in question are the core members of Jerry Schumacher's training group (except for one or two that we'd wish were in this race) - Evan Jager, Andrew Bumbalough, Matt Tegenkamp, Chris Derrick, and Elliott Heath.

The group's newest addition, Dan Huling, will take the pacing duties along with NJ/NY's Travis Mahoney.

First, the actual goal. Then, speculation.

The two are scheduled to tow the former bhoys in green through 3000m in 7:55. If they maintain that pace, it'll put them on target for a cool 4-seconds below the standard at around 13:11.

Now for the "what ifs."



The conversation for the American record isn't currently on the table. Heck, the food is still on the shelves at the grocery store.

But if someone were to start to crank the pace down over the last 2000m, Bernard Lagat's record of 13:07.15 could be history.

With the exception of Heath The entire group has some sort of reference going into this race. The question is that when the rabbits drop out, who is going to shift the pace from "standard effort" to "record effort?"


| | | |
| --- | --- | --- |
| Name | 5000m PR | Seasonal Best |
| Evan Jager | 13:22.18 | 8:14.95 (2-mile) |
| Andrew Bumbalough | 13:16.28 | 8:13.02 (2-mile) |
| Matt Tegenkamp | 12:58.66 (2009) | USA XC - 3rd; 35:55.8 |
| Chris Derrick | 13:19.58 | USA XC - 1st; 35:38.6 |
| Elliot Heath | 13:26.14 | N/A USA XC - 4th |
| Lopez Lomong | 13:11.63 | 1:46.53 (800m) and 3:51.21(mile) |

The best candidate is the former middle-distance specialist turned 5000m runner, Lopez Lomong. This indoor season, he's been incrementally increasing his race distance as he ran an 800m at the UW Husky Classic (#2 in the world) followed by a mile at Millrose (also #2 in the world).

The first thing he'll need, and this is where the fans come in, is help counting laps. When it comes to the 5k, Lopez might have "12.5" firmly ingrained in his mind after Payton Jordan.

It's easy to lose count indoors, especially in the 5000m. So please, if you're in New York, bring a sign or something to help Lomong for those 25 dizzying laps.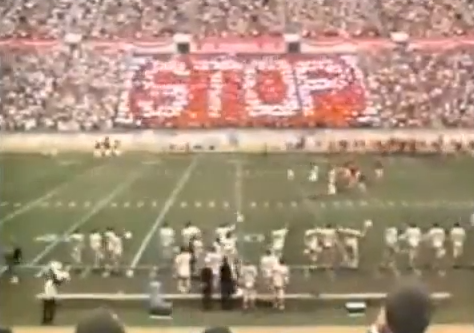 It's like bizarro Forrest Gump.

If he still were primarily an 800/1500 guy, he'd be having one incredible indoor campaign. But after last year, those events are no longer his bread and butter - it's the 5000m. When he steps up to three times the distance, will he have the same amount of success (because it'll take a lot to break the record)?

It makes sense on paper. After Lagat ran 13:07.15 last year, he went over to run a 1500m in Birmingham.

His time? 3:36.20.

When Lomong ran his mile at Millrose, there were cameras in place with 100m to go.

His time en route? 3:36.52.

Although the anticipation is high for Lomong's race, there are still some reservations. Lomong's mile roughly converts to 13:11, which is far from the American record. Plus, predicting a season debut is always a trepidatious affair.

If he were still an 800/1500 guy, his season would be easy to grade. But running the 5000m makes everything a bit of a mystery. Predicting 5000m times off an 800m is never a good estimate and while he's only run a few 5ks, it's tough to tell how this one will play out for Lomong.

Even still, it might not be Lomong to break the record. Both Jager and Bumbalough are coming off solid 2-mile runs from Millrose and now move back up to their main event (formally for Jager and currently for Bumbi).

It's still a rough estimate, but their 2-mile times also convert to 13:10 - 13:13. If all goes according to plan, something special might happen Friday night.

The IAAF "A" standard isn't out of the question, but the American record is just barely in the discussion. Even if the record isn't broken, kudos to the Armory, Columbia University, and NYRR for making this happen. The Armory has been home to a bit of fanfare this indoor season and for good reason.

If you want to set a record, come to the Armory.

You can watch the invitational 5000m and the rest of the Columbia Final Qualifying Meet with a Flotrack Pro subscription. Sign up here.