2023 USATF LA Grand Prix
Ryan Crouser Smashes His Own Shot Put World Record
Ryan Crouser Smashes His Own Shot Put World Record
At the LA Grand Prix, Ryan Crouser broke the world record in the shot put with a throw of 23.56 meters.
May 27, 2023
by Kevin Sully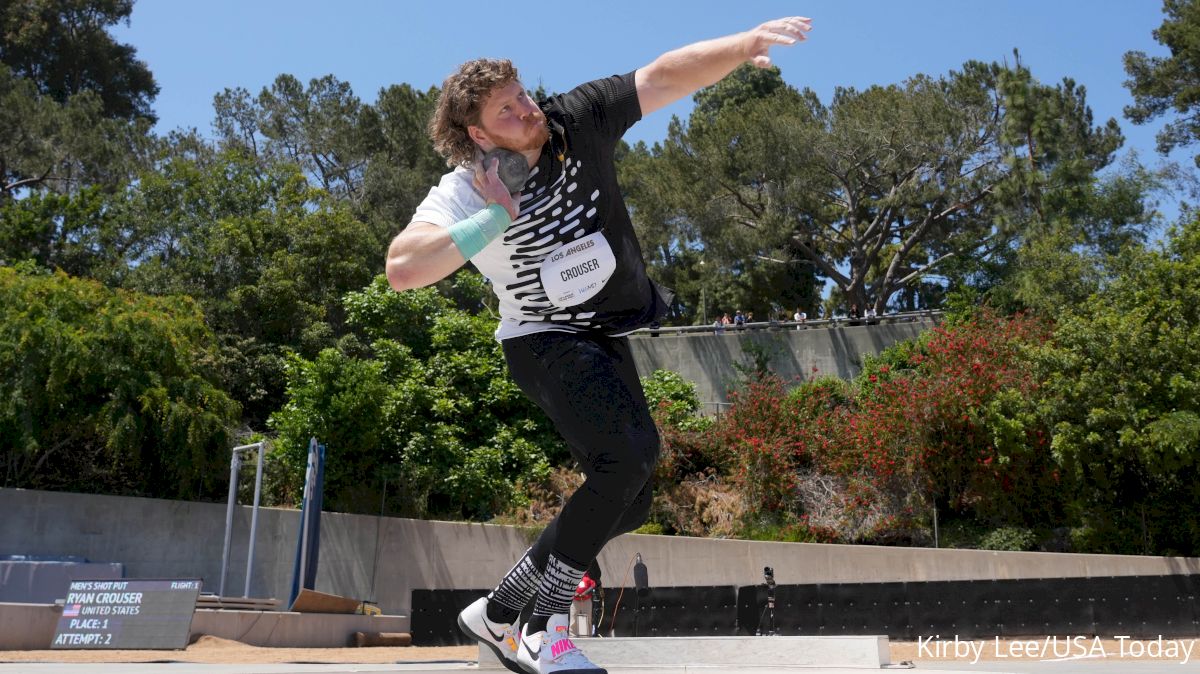 He did it again.
Ryan Crouser broke his own world record in the shot put on Saturday at the LA Grand Prix, launching the shot 23.56 meters on his fourth throw of the competition.
It was part of a series of throws from Crouser that rewrote the all-time lists.
Crouser opened with throws of 23.23m and 23.31m, dangerously close to his world record of 23.37m that he set in 2021. After a third attempt of 22.94m, Crouser found his rhythm again.
His next time in the ring, there was no doubt.
Crouser's fourth round throw nearly hit the barrier at the edge of the throwing area.
Getting there lol
23.58 🆕 @WorldAthletics Record https://t.co/aV8rpLrUdd pic.twitter.com/CNIwEYXgxl

— PJ Vazel (@pjvazel) May 27, 2023
All total, Crouser's throws from today were first, third and tied for fifth on the all-time list. It was the greatest series of throws in the history of the event as and one of the best performances in track and field history.
Crouser has now thrown over 23 meters 11 times in his career.
Ryan Crouser's Top Throws
| Distance | Date | All-Time Rank |
| --- | --- | --- |
| 23.56m | 5/27/2023 | 1 |
| 23.37m | 6/18/21 | 2 |
| 23.31m | 5/27/2023 | 3 |
| 23.30m | 8/5/2021 | 4 |
| 23.23m | 5/27/2023 | T-5 |