2023 Diamond League: Paris
Faith Kipyegon's Magical Week Continues With 5000m World Record In Paris
Faith Kipyegon's Magical Week Continues With 5000m World Record In Paris
Faith Kipyegon broke the world record in the women's 5000m with a time of 14:05.20.
Jun 9, 2023
by Kevin Sully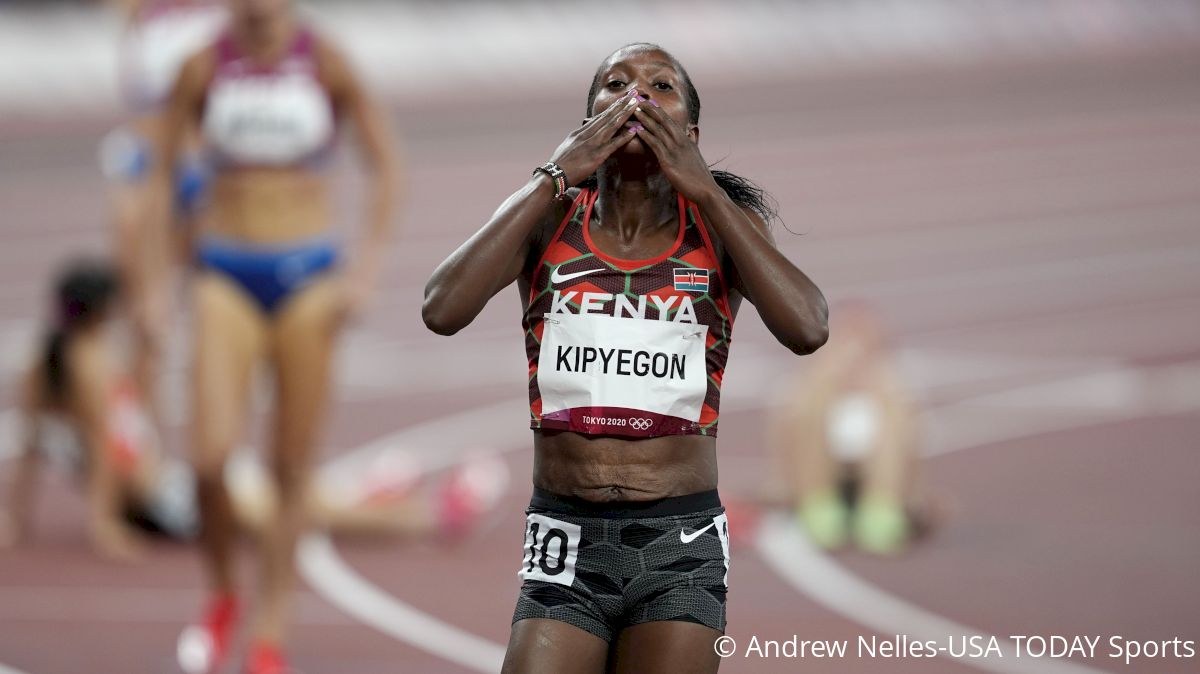 Faith Kipyegon has done it again. Just one week after making history in the 1500m, the 29-year-old Kenyan broke the world record in the 5000m.
Kipyegon emerged from a stirring battle with Letesenbet Gidey with Kipyegon deploying an excellent finishing kick to run 14:05.20. Gidey held the previous mark of 14:06.62.
TWO world records in ONE WEEK for Faith Kipyegon 🇰🇪

14:05.20 for 5,000m at the #ParisDL to add another record to her resume 😱 @Diamond_League pic.twitter.com/ctbn9Vn3aY

— FloTrack (@FloTrack) June 9, 2023
No woman has ever set world records in the 1500m and the 5000m.
"No, I did not think about the WR, I do not know how I made it. I just focused on the green light and tried to stay relaxed and enjoy the race," Kipyegon said.
"It was all about giving my best. I just wanted to improve on my PB."
Kipyegon, the two-time world and two-time Olympic champion in the 1500m, ran 3:49.11 in Florence last Friday. But she was relatively inexperienced in the 5000m. Her personal best entering the race was 14:31.95 and she hadn't raced a 5000m since 2015.
Gidey finished second in 14:07.94. The third fastest time in history.
Splits below, via the Paris Diamond League website:
1: 1:10.25
2: 1:08.90
3: 1:07.81
4: 1:08.27
5: 1:07.82
6: 1:08.00
7: 1:07.67
8: 1:07.84
9: 1:07.90
10: 1:08.14
11: 1:08.75
12: 1:00.63