2023 World Athletics Championships
Michael Norman Bows Out Of World Championships, Will Not Defend 400m Title
Michael Norman Bows Out Of World Championships, Will Not Defend 400m Title
The defending 400 meter World Champion kept it short on social media. He will not be in Budapest.
Aug 15, 2023
by Cory Mull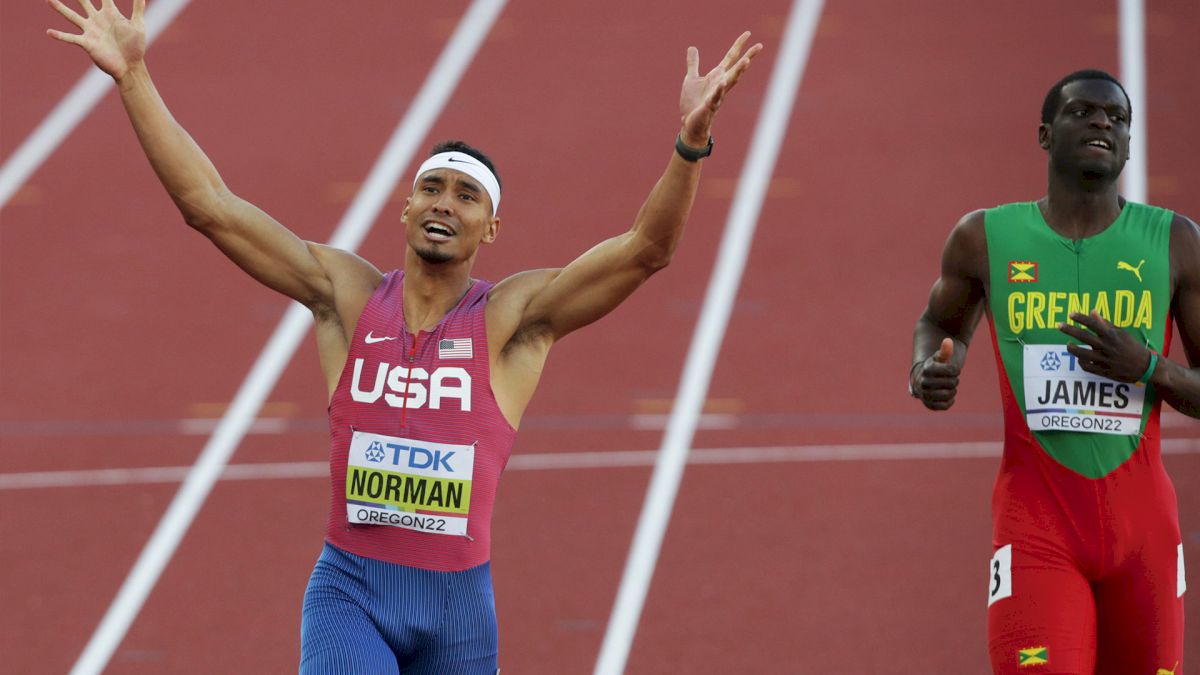 Another U.S. star is officially bowing out of the World Championships.
Michael Norman, the 25-year-old Olympic 4x400 relay champion, revealed on social media on Tuesday that he will not defend his 400 meter title at the World Championships, which begin on Aug. 19 in Budapest, Hungary. The first round of the men's 400 meter heats is set to begin on Sunday, Aug. 20.
While Norman had an automatic qualifier to the World Championships due to his win in 2022, he had not run a single 400 meter race across the 2023 season. The Nike athlete has run just four times this year, his last coming in July at the U.S. Championships in the 100m, where he ran 10.31 in the first round of action.
A year ago in Eugene, he claimed his first 400 meter World title with a performance of 44.29 seconds. That year capped off a season best of 43.56 seconds and eight efforts under 45 seconds.
Norman is a 2016 graduate of Vista Murrieta High School and set an NCAA record in 2018 with the University of Southern California in the 400m with a time of 43.61 seconds. He won Olympic gold with the U.S. men in 2021 in Tokyo.
Norman's exit from the World Championships follows a similar one from Sydney McLaughlin, who opted out of the competition following a minor knee injury.
Related Links:
Sydney McLaughlin Withdraws from World Championships