2023 World Athletics Championships
The High Schooler Moves On! Hana Moll Punches Ticket To Pole Vault Final
The High Schooler Moves On! Hana Moll Punches Ticket To Pole Vault Final
This Washington teenager cemented herself as the top high school pole vaulter of all-time, booking herself a trip to the World finals.
Aug 21, 2023
by Cory Mull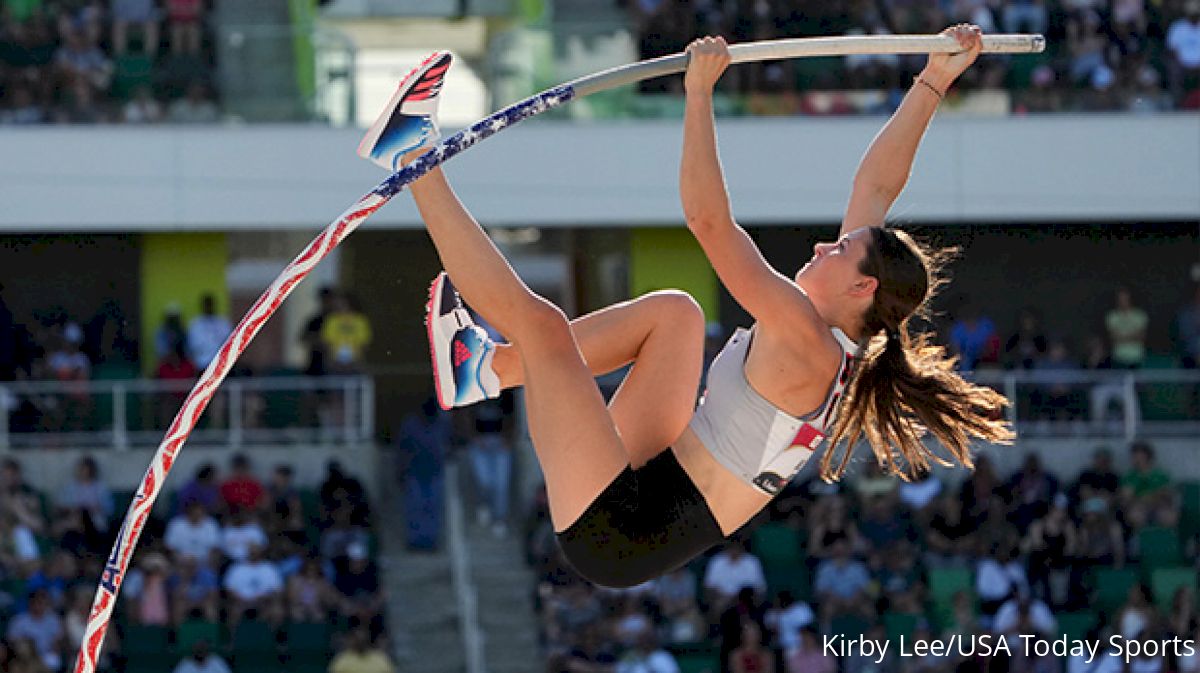 It's one thing to vault like the best in the world as a high schooler.
It's another to vault with the best in the world as a high schooler and to literally be one of the 12 best in the world.
But that's the exact position Hana Moll, the recent Olympia Capital High School graduate and reigning World U20 champion, finds herself in after she punched her ticket to the world pole vault final on Aug. 23 by raising her own American U20 record four centimeters to 4.65 in Group B on Monday at the World Championships, becoming one of 12 women to move on to the final.
Moll finished second in the group with that 4.65 meter clearance, as all six women in the section, including American Bridget Williams, also cleared the mark.
Returning Olympic and World champion Katie Moon also vaulted 4.65 on Monday to lead Group A. Sandi Morri, who became only the second American woman to clear 5 meters in 2016, was the fourth American to qualify.
Amanda Moll was already the national high school record-holder, tied with her sister, Amanda, with a mark of 4.61 (15-1.5). The sisters are without question the best high school pole vaulters to ever live, and Amanda became the first in history to reach that elusive 15-foot mark in January. Hana followed in April at the Arcadia Invitational, clearing 15-0.
But now Hana moves firmly ahead all-time in the record books, just weeks ahead of her freshman season at the University of Washington, which begins in September 27 on the Seattle campus.
Few could have expected Hana to be in this position. After all, she no-heighted at the NACAC U23 Championships back in July.
But she had been on the world stage before.
This time last year, she won won World U20 gold in Colombia with a clearance of 4.35, needing a couple key makes to secure her finish.
She had also leveled-up in July, finishing third at the U.S. Championships with a clearance of 4.61 meters.
Next up for Hana, a date with the final.
Related Links:
Hana Moll selected to compete for Team U.S. at World Championships