NCAA Recruiting
Behind Nicole And Samantha Humphries' Decision To Commit To Oregon
Behind Nicole And Samantha Humphries' Decision To Commit To Oregon
These Texas-based twins wanted to step outside their comfort zone. They found a future home at Oregon.
Sep 1, 2023
by Tim Casey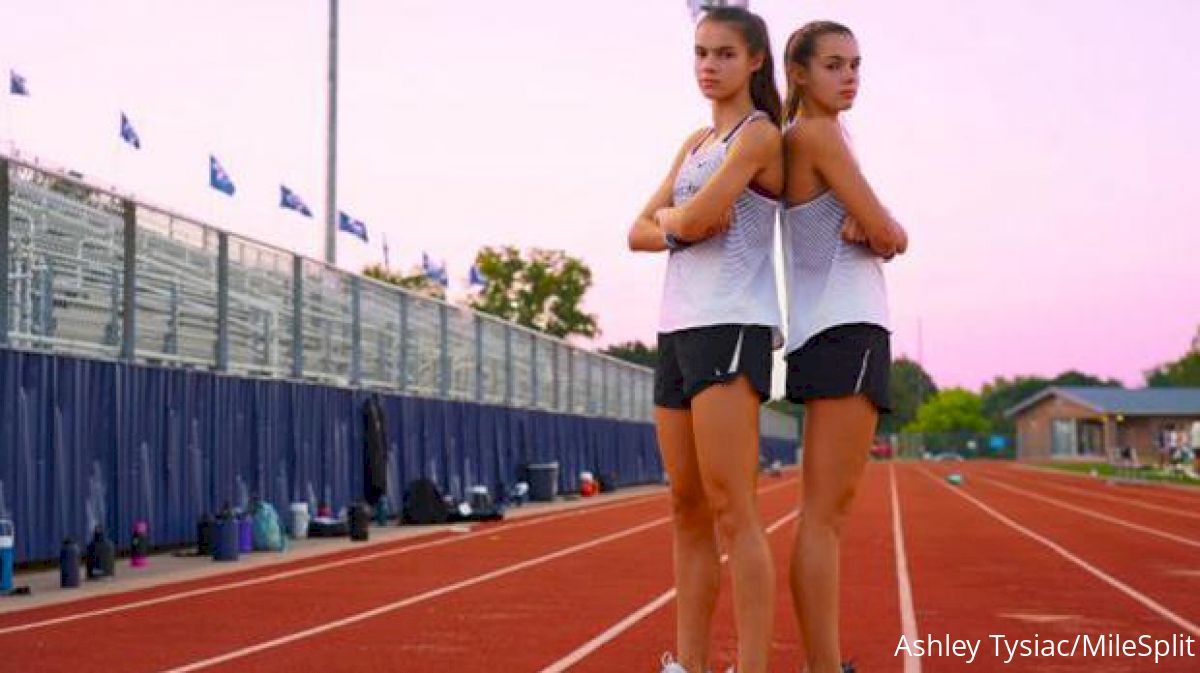 Nicole and Samantha Humphries began considering their college options early last summer shortly after completing their sophomore year at Flower Mound (TX) High School.
The twins were among the best distance runners in their class and they had plenty of power conference programs on their radar.
Around that time, the University of Oregon hired Jerry Schumacher as its head coach and Shalane Flanagan as its assistant distance coach. The Humphries knew all about Schumacher, the founder of the famed Nike Bowerman Track Club, and Flanagan, a four-time Olympian and one of the best distance runners in U.S. history.
Still, the twins weren't sure if Oregon would be interested in them.
But that changed last fall near the end the cross country season when Flanagan reached out to them. Since then, the Humphries have been in touch with Flanagan and Schumacher and they visited the campus this spring.
Last week, the Humphries committed to Oregon, becoming the first girls in the Class of 2024 to do so. They also took official visits to Stanford, Oklahoma State and North Carolina before deciding on the Ducks.
"I guess (Oregon) seemed like so much of a dream," Nicole Humphries said. "For some reason, it seemed out of reach (last summer)."
Both girls, though, have proven over the past year that they are more than capable of excelling at Oregon.
In early November, the twins tied for first at the UIL Texas Class 6A Cross Country Championships.
About a month later, Samantha finished 11th and Nicole 13th at Nike Cross Nationals, a national championship meet where Flower Mound placed sixth. Nicole was 21st a week later at the Champs Sports National Cross Country Championships.
Then, at New Balance Nationals Indoor Samantha finished eighth in the 2-mile and Nicole placed 10th in the mile. They had impressive outdoor seasons, too, with Samantha finishing second in the 1,600m and 3,200m at the UIL state meet and Nicole placing third in both races.
Earlier this month, Samantha ran the mile at the HOKA Festival of Miles (personal-best 4:41.93 for second place) and at Brooks PR (4:42.74 for sixth place), proving she's among the nation's best.
Meanwhile, Nicole was ninth in the mile (personal-best 4:44.91) at HOKA and fifth in the 800m (personal-best 2:06.82), showing she, too, is an elite recruit and versatile runner.
During the past few months, as their junior year progressed and they put up impressive times, the Humphries have developed a strong relationship with Flanagan, who primarily works with the Oregon women's team.
Flanagan, who ran at college at North Carolina from 2000 to 2003, won 18 U.S. titles during her career and finished in the top 10 in the marathon at the 2012 and 2016 Olympics while training with Schumacher on the Nike Bowerman team.
"As soon as we started talking to (Flanagan), things went well right off the bat," Nicole Humphries said. "We really enjoyed talking to her, not only her experience and accomplishments, but how she's so personable. We connected right off the bat. We talked a lot about what I want out of my college experience and my goals that I have for myself. I thought it was really cool how she saw that in me and believed in me and said, Yeah, I was in your shoes, too, and this is how I did it and we're gonna get there."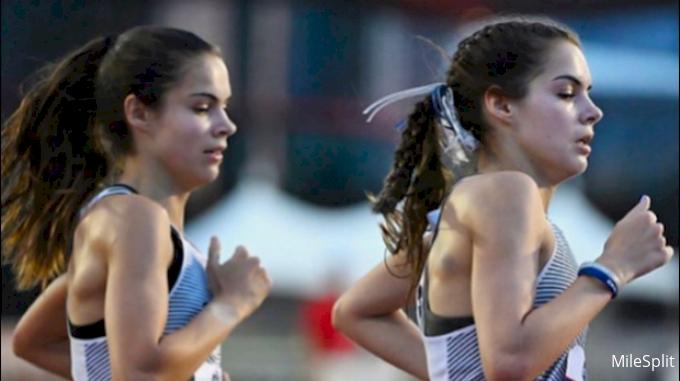 Schumacher and Flanagan recruited a strong distance corps in the Class of 2023, their first at the helm. The boys who are heading to Oregon in the fall include sub-4-minute milers Simeon Birnbaum of Rapid City Stevens (SD) and Connor Burns of Southern Boone County (MO); Tayson Echohawk of Orem (UT), who was 14th at NXN and second and fifth in the mile at Brooks PR and HOKA, respectively; and Dan Watcke of Hinsdale (IL), who won the 800m at HOKA and finished second in the 800m at Brooks PR.
The girls entering Oregon in the fall include Lily Cridge of Bishop Chatard (IN), who was 28th at the NXN but didn't run indoor or outdoor track due to a bout with mononucleosis; Katie Clute of Olmsted Falls (OH), who was sixth in the 2-mile (10:09.97) at New Balance Nationals Outdoor and the Ohio state champion in the 1,600m and 3,200m; and Allura Markow of Dana Hills (CA), who was eighth in the mile (4:52.21) at Brooks PR and ninth in the 800m (2:10.57) at Nike Outdoor Nationals.
The Humphries say they have not met any of the members of the Class of 2023 who are enrolling at Oregon, but they have admired them from afar.
They did get to know some of the women on the current team while they visited the campus.
"For me, it was never really about all the facilities and everything that they have there as cool as it is and as much as I will appreciate it when we are there," Nicole Humphries said. "It was really more about the people for me. That really sold me. We just really connected with Jerry and Shalane. We trust them a lot and really share a similar belief and goal. It was a really great group of women that we connected with, too, and a group of people that I saw myself being pushed by and being inspired by."
The twins noted that they had a hard time telling the coaches at Stanford, Oklahoma State and North Carolina that they wouldn't attend those schools because the Humphries enjoyed all of their visits and admired the coaches and teams at each of the schools.
Still, Oregon stood out above the rest.
"I don't think there's a place where the track and field and cross country athletes are cared for and respected more than in the city of Eugene," Samantha Humphries said. "That's something I really valued. Everyone on the team, you can tell they just love running and for the right reasons, just for the love of the sport. They have such nice stuff, but they're all so grateful for it. And then as far as Jerry and Shalane go, we just really bought into their mission to restore the history that's there at Oregon."
It was a really great group of women that we connected with, too, and a group of people that I saw myself being pushed by and being inspired by."
Related Links:
Seeing Double: The Rise Of This Flower Mound Duo