NCAA
Brooks Inks Shawnti Jackson To NIL Deal Ahead Of Freshman Year At Arkansas
Brooks Inks Shawnti Jackson To NIL Deal Ahead Of Freshman Year At Arkansas
The legendary high school athlete from North Carolina becomes Brooks' first big college signing.
Sep 13, 2023
by Cory Mull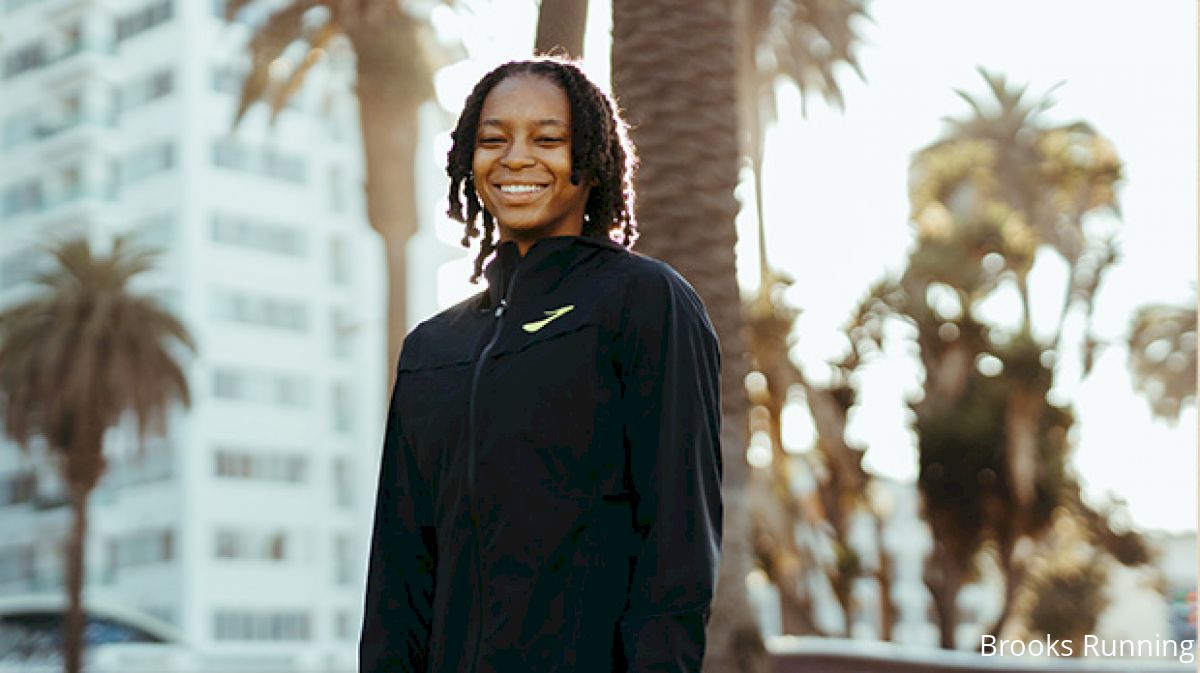 What To Know:
Arkansas freshman Shawnti Jackson has signed an NIL deal with Brooks Running
Jackson recently set a high school national record of 10.89 seconds in the 100m in June
Jackson is the daughter of Olympian and World champion Bershawn Jackson
Shawnti Jackson has, in recent years, become a standard-setter in track and field.
In June, the Raleigh, North Carolina native set a new high school national record at 100 meters when she ran 10.89 seconds at the Music City Track Carnival.
Two gold medals followed in August at the Pan American U20 Championships as the South Granville (NC) High School graduate clocked the second-fastest 200 meter performance of all-time in 22.35 and anchored Team USA to a win in the 4x100.
On Wednesday, her latest big move came.
The University of Arkansas freshman, 18, the daughter of Olympic bronze medalist and multiple-time World champion Bershawn 'Batman' Jackson, became the first college athlete, male or female, to ink a Name, Image and Likeness deal with Brooks Running. Terms were not disclosed with the deal.
While Jackson joins a long list of recent collegiate track and field athletes to sign NIL contracts with apparel brands, including the likes of Katelyn Tuohy, Parker Valby, Charles Hicks, Mia Brahe-Pedersen, Drew Bosley and Roisin Willis, Brooks said it chose to pair with Jackson.
"We're incredibly excited to work with Shawnti in this next chapter," said Garrett Heath, who is Brooks' head of sports marketing. "This NIL partnership signals our commitment to continuous innovation and building high performance speed product alongside the best athletes in the world."
Jackson's final year in high school track and field was one for the ages.
She shattered Sydney McLaughin-Levrone's 300m national high school record in January, setting a new national mark of 36.63 seconds, and then roughly a month later reset the 60m national record at the Millrose Games with a time of 7.16.
Jackson's performance in the 200m at the Pan American U20 Championships was the seventh-fastest by a female in U20 history, and only behind Allyson Felix and Sha'Carri Richardson when it came to U.S. athletes.
This July, she also reached the semifinals of the women's 100m at the USA Outdoor Championships.
"I had great experiences going to Brooks PR Invitational over the past three years," Jackson said in a prepared statement about the deal. "The competition was top level and I always had fun meeting some of the best athletes in the country. I'm excited to partner with Brooks, continue to race the best in the world, and run happy."
* Olivia Ekpone contributed to this report