Shawnti Jackson Shares More On Her Brooks NIL Deal
Shawnti Jackson Shares More On Her Brooks NIL Deal
Shawnti Jackson, an Arkansas freshman, shares more on becoming Brooks Running's first track and field athlete with an NIL deal.
Sep 25, 2023
by Olivia Ekpone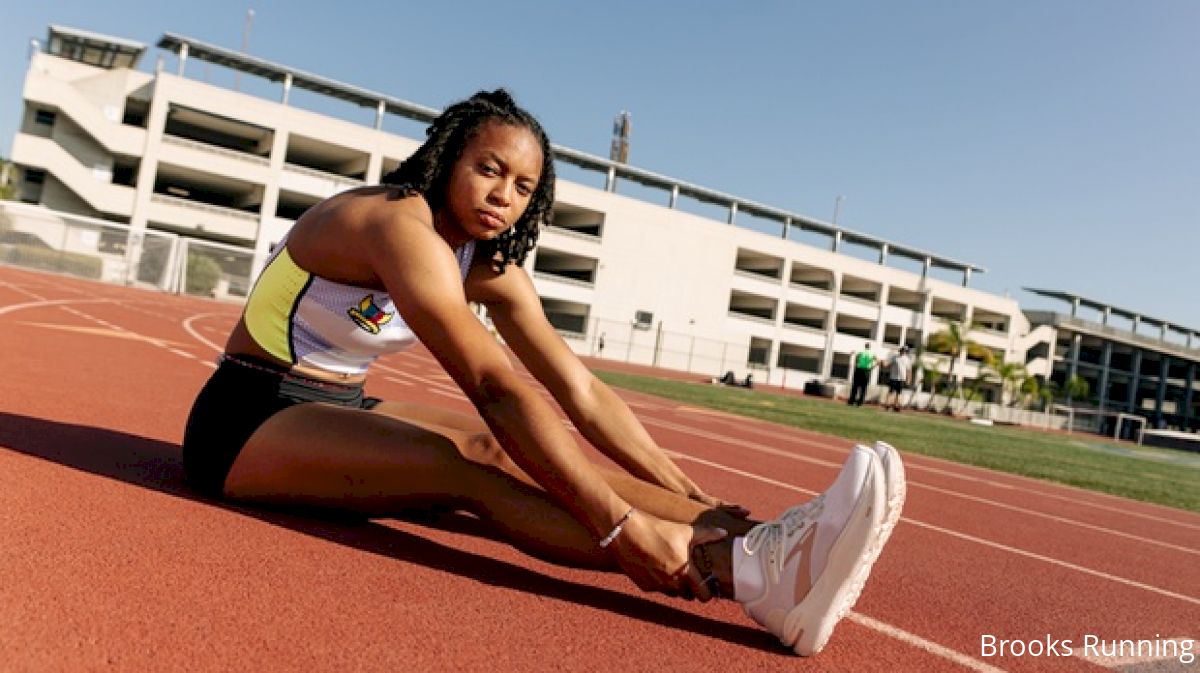 It feels good to be the first.
Shawnti Jackson was the first high school girl to break 10.9 seconds in the 100m.
And now she's the first athlete to sign a name, image and likeness deal with Brooks Running.
Jackson told FloTrack on Tuesday that she feels honored to be the first collegiate athlete, man or woman, to sign an NIL deal with Brooks Running. She views Brooks as a company that is looking to expand its reach with sprinters and in time will create more opportunities for athletes like her.
She confirmed her NIL deal is a one year contract which involves the sharing of social media posts and the wearing of Brooks apparel around Arkansas' campus and at Brooks' events (though not while competing for Arkansas).
Jackson will also have the opportunity to be at a few Brooks Running events once they are finalized, including Brooks PR, the high school championship she competed at as a high school senior for South Granville in June. Now, Jackson will be on the other side of the equation, promoting the meet.
Her one big wish? Being the starter for the elite 100m races.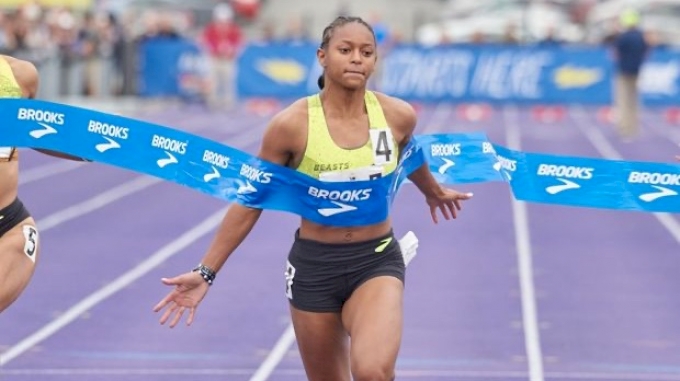 * Shawnti Jackson wins the 2022 Brooks PR Invitational title in 11.35
Photo Credit: Jamie Mitchell
- - -
The Name, Image and Likeness opportunities began to show themselves this summer after Jackson graduated from South Granville and she broke the national high school record in the 100m.
She said she "managed" other pitches from other brands.
But the current Arkansas freshman felt that Brooks was a good fit for her.
She signed her deal last week and appeared at a pop-up event in Santa Monica, California. That support, she said, was key to her decision.
Outside of enjoying the sunrise and sunset and appreciating the nice weather, Jackson was able to meet the Brooks team and saw a glimpse of what it would be like to work with them.
Jackson waited to sign an NIL into her freshman season with Arkansas since North Carolina law did not allow for high school athletes to sign sponsorship deals.
But that rule changed in July.
With her freshman season soon approaching, Jackson says she can't wait to get going.
While the NIL deal may add a little bit of internal pressure, she says it's nothing she hasn't experienced before. She'll watch her social media closer, and she says she'll ultimately try to learn more about the process of NIL and the business side of running.
BEHIND THE RUNNER:
Jackson finished her high school career with three high school national records.
She set the national high school record in the 100m with a 10.89 (+0.9) at the Music City Track Carnival in June.
During the indoor season, she lowered her 60m record to 7.16.
She also shattered Syndey McLaughlin-Levrone's 300m best with a 36.63 at the VA Showcase in January.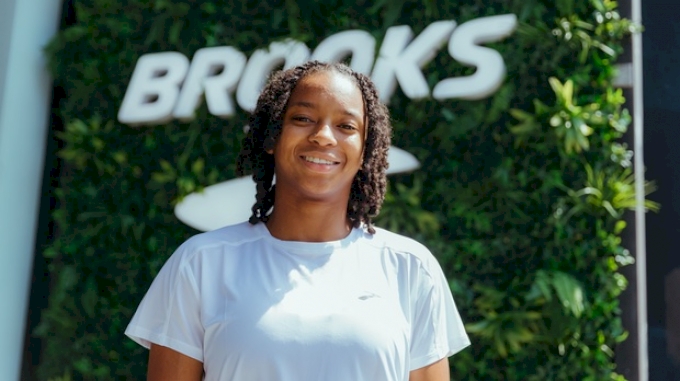 * Photo Credit: Brooks Running