World Athletics
Matthew Boling On Going Pro: 'I Wanted To Go All-In And Embrace My Dreams'
Matthew Boling On Going Pro: 'I Wanted To Go All-In And Embrace My Dreams'
The U.S. athlete, 23, had one year of eligibility left at Georgia, but said he knew he had to pounce on the opportunity in front of him.
Sep 26, 2023
by Cory Mull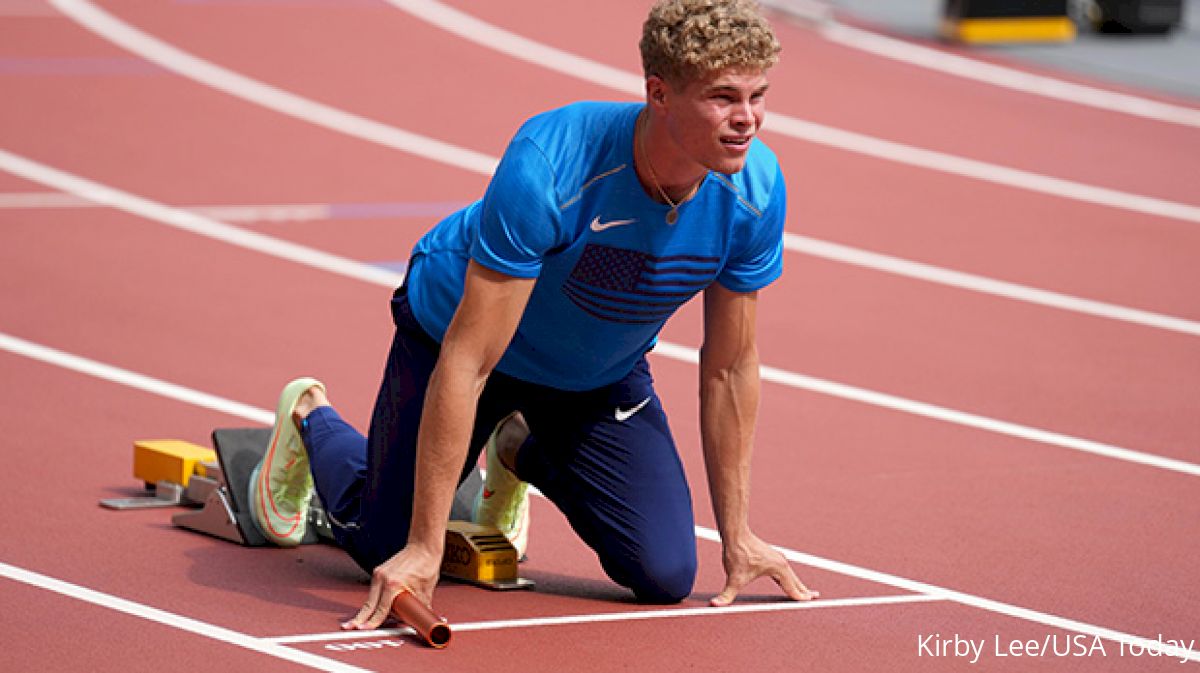 Matthew Boling is coming off the most important year of his track career.
If there's one thing he took away from the experience, he said, it was that there's nothing like being at a global championship.
"I like to use the analogy of, 'I got a taste of what it's like and I didn't want it to stop," Boling told FloTrack on Tuesday. "The atmosphere around a world championship and global meets is different. I felt so in the zone."
Despite having one year of athletic eligibility remaining with the University of Georgia, Boling, 23, announced his decision to turn pro on Tuesday, signing with Hawi Management.
Boling retains Excel Sports Management, which is the sports management company he signed with for his Name, Image and Likeness deals. He said he is moving to South Carolina, where he will work with Alleyne Francique. He will sign with his apartment lease in a couple days.
The next step, he said, is finding a professional contract. At this point, anything is possible from the likes of Nike, adidas, Puma, New Balance and Brooks Running.
"Still working on that," Boling said. "I guess a good way to put it is 'I'm in free agency.'"
Boling said that determination should come fairly soon, though he added, "I'm taking my time on it. It's a big decision. I want to make the best decision I can with that. I'm not in a hurry."
What's next is a pivotal year for Boling, a 2019 graduate of Houston Strake Jesuit (TX). He earned his undergraduate degree in marketing from Georgia.
The Texan is coming off the World Championships where he won a gold medal as part of the U.S.'s mixed relay and was a member of the U.S.'s win in the 4x400 -- though he did not run in the final.
All that was a small glimpse of the larger dream, Boling said.
With the Paris Olympics arriving in less than a year, he said he needed to move forward. "I wanted to go all-in and embrace my dreams and run for Team U.S.," he said.
Boling said his training focus will be determined over the next several months.
"I would say the focus will be with the 200m," he said. "My training plan is going to look a little more like I will have more energy for the 400m."
Boling said he will ideally prepare with 60m and 400m races indoors. "We will evaluate in the middle of the season what I will do with the (U.S. Olympic) Trials, whether I want to double in the 2-4 or run the 1-2."
"I'm going to get better," Boling said. "It's going to be a good year."
He finished his Georgia career with an NCAA title in the 200m, three SEC titles and multiple All-American finishes.
Prior to his career with Georgia, Boling was a high school phenom. He was the second U.S. high schooler to ever drop under 10 seconds for 100m -- and the fastest at that point, wind-aided -- running 9.98 seconds during a Texas regional.
In a legendary final meet at the Texas state championships in 2019, he won the 100m outright, helped Houston Strake Jesuit claim a 4x100 title and then anchored a brilliant final leg that pushed his team to another state title. Boling went on to win a Pan American U20 title in the 100m and also contributed in Team U.S.'s 4x100 and 4x400 wins.
"I wanted to go all-in and embrace my dreams and run for Team U.S.," he said.