NCAA
Katelyn Tuohy, Nico Young Set To Debut At A Loaded Nuttycombe Invitational
Katelyn Tuohy, Nico Young Set To Debut At A Loaded Nuttycombe Invitational
In the biggest regular season meet of the year, 55 of the 60 ranked men's and women's programs will be on the line in Madison, Wisconsin.
Oct 11, 2023
by Maxx Bradley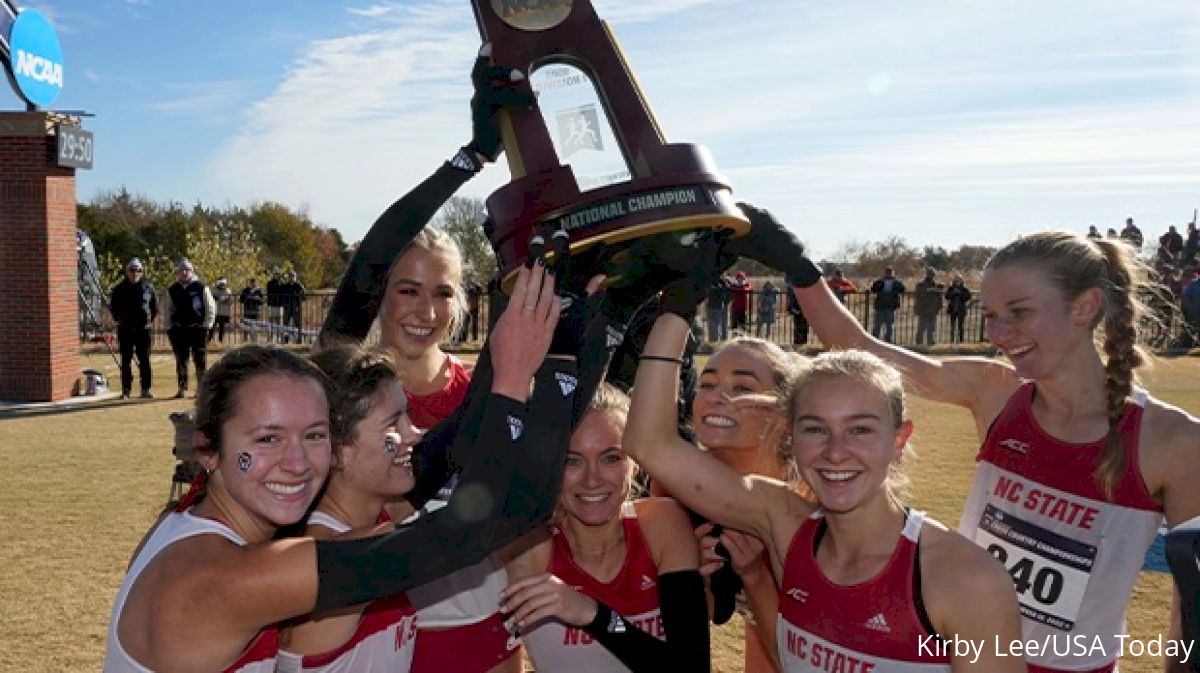 As it does year-after-year, the Nuttycombe Wisconsin Invitational will play host to dozens of ranked programs on Friday at the Thomas Zimmer Championship Cross Country Course.
As it stands, 23 ranked men's programs along with 22 ranked women's programs will compete in Madison.
Last month in South Bend, Indiana, a North Carolina State women's team running without returning NCAA champion Katelyn Tuohy and top 10 finisher Amaris Tyynismaa still managed to beat both Notre Dame and Alabama, which came to the Joe Piane Invitational as the No. 4 and No. 22 programs in the country.
The Wolfpack scored 44 points and dispatched Notre Dame by nine points and Alabama by 29, led by a runner-up finish by Kelsey Chmiel, who clocked a 5K time of 16:15.1.
A Fitting Team Duel
This time around, Chmiel will be re-joined by Tuohy, who is also the defending Nuttycombe Invitational champion. Their Tuohy- and Tyynismaa-less win last month was an early-season warning sign for the rest of the NCAA, because beating ranked teams with a partial squad is a flex.
Having Tuohy back in the mix, however, will make Laurie Henes' squad even tougher to dethrone. It might take a perfect day to do so.
A few will certainly try. Three top-five ranked teams, including No. 2 Northern Arizona, No. 4 Notre Dame and No. 5 Stanford, will be joining the Wolfpack.
The Lumberjacks might have the most firepower to throw at NC State. Elise Stearns and company have elevated the NAU women's program into one of the best teams in the country.
At the Virginia Invitational, Stearns led the way with a 16:18.9 victory, leading two more teammates in the top 10. All five of the team's scoring runners were through the finish line in 16th-place or better. This week will also mark the Lumberjack debut for New Mexico transfer Ali Upshaw, who has run 19:46 for 6K and was 13th at last year's national championships in Stillwater, Oklahoma.
This will mark the first time this season that those top-two programs have raced each other; it seems this could set up for one epic duel.
As the two-time defending champs clash with the Mike Smith's NAU team, Stanford and Notre Dame shoudn't be too far behind. The Fighting Irish finished as runner-ups behind NC State at Joe Piane, while Stanford was behind NAU at Virginia.
(Katelyn) Tuohy Time
Making season her debut will Tuohy, who won this race a year ago -- along with the national title a month later. She's the clear-favorite. In fact, Tuohy and Chmiel went 1-2 for NC State last year, running 19:44.3 and 19:49.4, respectively. Northern Arizona's Stearns was the third and final woman to break 20:00, crossing in 19:57.5.
This year, all three stars are set to go head-to-head once more. That's not all, though. Florida's Parker Valby, the reigning 5,000m outdoor national champion -- who finished second to Tuohy at NCAA cross last year -- will be right there with them. Valby is also making Nuttycombe her season opener; it's also going to be her first time ever competing on this course.
Along with the heavy-hitting names, Florida State's Alyson Churchill, Georgetown's Chloe Scrimgeour and Rosina Machu of Gonzaga are a few other names that should be expected to be up front. Scrimgeour was runner-up to Stearns at the Virginia Invitational on Sept. 23. Churchill, meanwhile, is coming off a third-place finish at the Joe Piane Invitational, where Chmiel out-leaned her by less than a second. Machu is one of the few athletes in the field coming off of a victory, as she'll try to top her 19:20.3 6K performance from the Sean Earl Loyola Lakefront Invitational last month.
Powerhouse Men's Matchups
Similar to the women, four of the top five men's teams are heading to Nuttycombe, including reigning champion Northern Arizona. A few weeks back, the three-time defending NCAA champions -- and six-time winners over the last seven years -- came away with a dominant team performance at the Virginia Invitational, beating BYU and North Carolina by impressive margins.
With NCAA 3,000m record-holder Drew Bosley winning in 23:20.3, the Lumberjacks stacked five in the top 25, with Theo Quax finishing sixth in 23:31.3. The NAU men had a comfortable victory without 2022 NCAA cross runner-up Nico Young, who is set to debut on Friday.
The men of Brigham Young, along with North Carolina and hosts Wisconsin, are all looking to give the top dogs a run for their money, too. For the second straight meet, Ed Eyestone's crew will be without frontrunner Casey Clinger, but his absence didn't prevent the Cougars from finishing second behind NAU last month in Charlottesville.
The Cougars still squeezed five in the top 30 and will be even more potent following Clinger's return. However, without Clinger it may be an uphill battle.
Keep an eye out for the Badger men, who won the Sean Earl Loyola Lakefront Invitational behind Bob Liking and Jackson Sharp, who went 1-2 in 23:26.6 and 23:31.3, respectively. After winning over No. 25 Iona, the Nuttycombe hosts are looking for big results on their home course. Additionally, Parker Wolfe and North Carolina aren't traveling to Wisconsin just for fun, as the Tar Heels are looking to build off of their current momentum.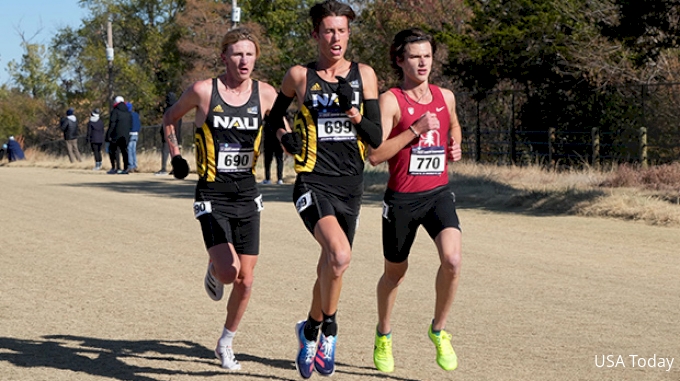 A Possible NAU 1-2
A year ago, an epic battle between Lumberjack duo Drew Bosley and Nico Young and the Stanford pair of Ky Robinson and Charles Hicks resulted in Robinson getting the win over Young with a lean, while Stanford ran to the team title.
Hicks has since graduated, but Young, Bosley and Robinson are back to do it again.
There are a number of different storylines to follow as far as the individual race goes, starting with a rematch from the epic battle we saw in 2022. This year, Robinson and both Lumberjacks are back, but Bosley has the advantage after his big win in Virginia, where he beat Robinson by nine seconds.
With Young set to make his season debut, expect these same three to dictate the flow of the race early and be there at the end. UNC's Wolfe is set to be in the mix too, after his runner-up finish to Bosley in 20:23.1 a month ago.
Wisconsin's Bob Liking is another name to keep an eye out for, especially after his win in Chicago a few weeks back.
A few athletes new to the Nuttycombe Invitational are the New Mexico trio of Habtom Samuel, Lukas Kiprop and Evans Kiplagat, who made their Lobo debuts at Roy Griak. The group went 1-3-5, running 23:36.5, 24:02.5 and 24:14.1 on a very tough 8K course.