2023 NCAA DI XC Championships
The Top Freshmen Performers From The NCAA XC Championships
The Top Freshmen Performers From The NCAA XC Championships
We broke down the top 100 freshmen performances and dug into the numbers behind those efforts.
Nov 20, 2023
by Cory Mull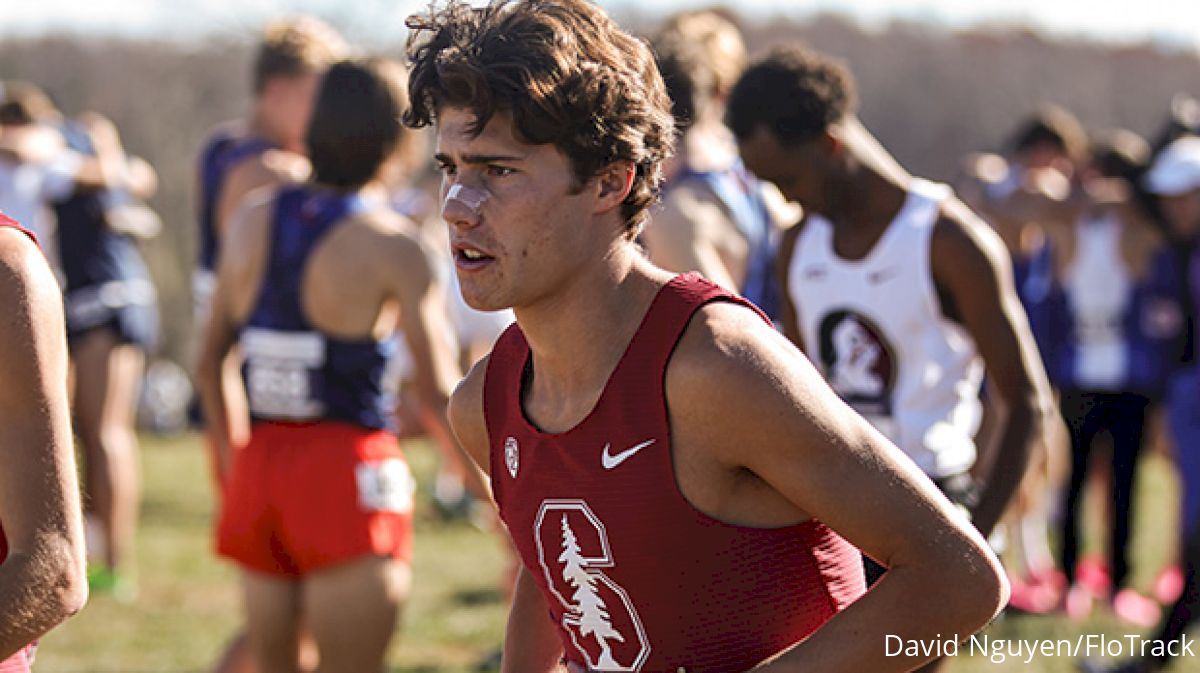 First-year athletes made a crucial difference at the NCAA Cross Country Championships on Saturday in Earlysville, Virginia.
The Oklahoma State men, in fact, had three freshmen -- the team's 1-2-6 runners -- all finish within the top 50 placements, helping the Cowboys secure its first national title since 2012 and its fourth under head coach Dave Smith since 2009.
A total of 85 freshmen ran the women's 6,000 and men's 10,000 meter races on Saturday.
Here are some facts about their involvement:
- The freshmen women accounted for 17-percent of the women's field.
- The freshmen men accounted for 16-percent of the men's field.
- Seven women (accounting for 2-percent of the women's field) did not finish the 6K course; just one was a freshman.
- Nineteen men (accounting for 7-percent of the men's field) were unable to finish the 10K; just two were freshmen runners.
A couple true freshmen performers were of note:
- Karrie Baloga, the reigning Foot Locker Nationals champion from 2022 -- and a World U20 qualifier last year -- was 82nd for Colorado and the team's third finisher.
- The only true freshman American male from the Class of 2023 to claim a top 100 finish was Newbury Park's Lex Young. The twin brother of Leo Young, Lex was 35th at NXN last year, but finished last fall with the fifth-best performance at 5K (14:27.87).
- Wake Forest ran five freshmen (Joseph O'Brien, Charlie Sprott, Gavin Ehlers, Hunter Jones and Aidan Ross) on Saturday. The Demon Deacons were without their No. 1, Rocky Hansen, who is also a freshman.
---
Women's Race:
2. Doris Lemngole, Alabama, 19:05.7
18. Juliet Cherubet, Texas Tech, 19:40.1
19. Judy Kosgei, South Carolina, 19:41.5
24. Gladys Chepngetich, Clemson, 19:54.7
33. Annastasia Peters, Utah, 20:04.2
43. Leah Stephens, NC State, 20:08.2
59. Amy Bunnage, Stanford, 20:18.3
63. Grace Hartman, NC State, 20:24.4
72. Jillian Candelino, Tennessee, 20:29.6
73. Hannah Gapes, NC State, 20:30.2
82. Karrie Baloga, Colorado, 20:33.7
85. Matro Jepkemboi, UT-Arlington, 20:33.8
91. Caroline Lyerly, Tennessee, 20:37.4
95. Sophia Kennedy, Stanford, 20:38.7
100. Cayden Dawson, Oklahoma State, 20:41.0

Men's Race:
2. Habtom Samuel, New Mexico, 28:40.7
4. Denis Kipngetich, Oklahoma State, 28:59.7
8. Brian Musau, Oklahoma State, 29:11.0
32. James Corrigan, BYU, 29:40.1
33. Evans Kiplagat, New Mexico, 29:41.8
36. Timothy Chesondin, Akron, 29:43.4
48. Ethan Coleman, Notre Dame, 29:58.7
50. Adisu Guadia, Oklahoma State, 29:59.6
74. Lex Young, Stanford, 30:19.5
81. Joseph O'Brien, Wake Forest, 30:23.3
86. Valentin Soca, CBU, 30:26.7