USA XC Interview: Aaron Braun
USA XC Interview: Aaron Braun
Jan 25, 2012
by Ben Rosario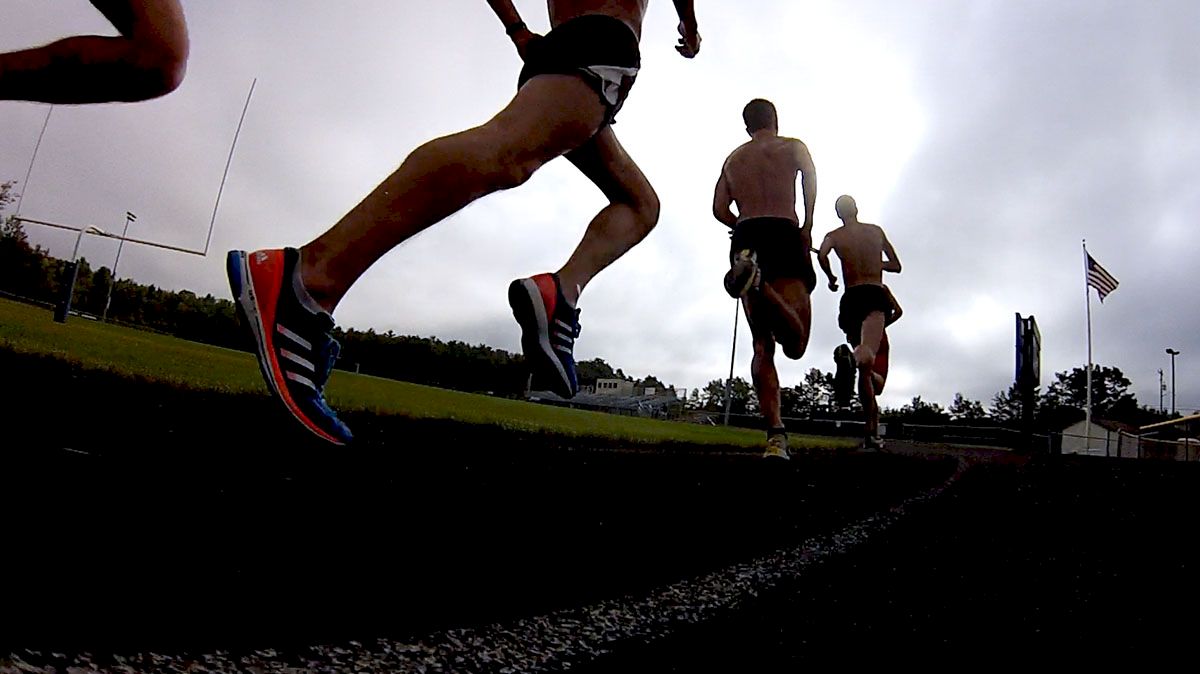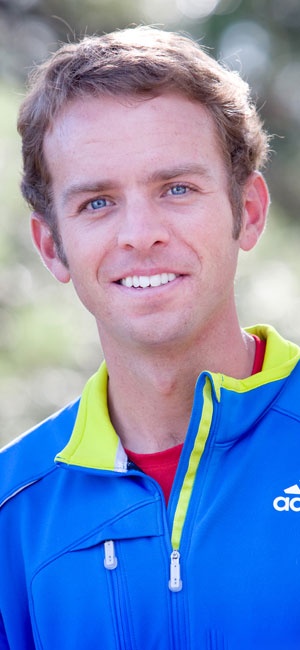 Aaron Braun
Personal Bests:
3:39 1500 meters
13:27 5,000 meters
27:57 10,000 meters
Recent Accomplishments:
2011 - 7th, 10,000 meters, USA Track and Fied Championships
2011- 2nd, USATF 8k Championships
2011- 2nd, USATF Road Mile Championships
2011- 2nd, Mile, USA Indoor Track and Field Championships
2011- 3rd, 3,000 meters, USA Indoor Track and Field Championships
2010 US Club Cross Country Champion
Aaron Braun currently lives and trains in Flagstaff, Ariz. as a member of the McMillan Elite team and is sponsored by Adidas. One of America's up-and-coming young talents Braun was a 16-time All American at Division II Adams State University and six times won National Titles. Big River caught up with Aaron in mid-January to ask him about life and training as he prepares for the USA Cross Country Championships.
BR:

Aaron

, we know you and your wife Annika recently had a baby. How is Makenzie doing and how is fatherhood treating you so far?
AB: Makenzie has been an awesome baby for Annika and I. I was super excited to find out Annika was pregnant, as it has always been a dream of mine to start my own family and be the best husband and dad possible. I was a bit concerned for what having a baby around would do to my running schedule, but it hasn't had much of a negative impact thus far. Annika does "the night shift" so I can get good rest while training hard; but the last couple weeks Makenzie has been sleeping through the night which makes life a lot easier on Annika and I. Fatherhood has been amazing, I am starting to feel more of a connection with her every day, and every day she seems to get smarter and cuter!
BR: You've won the US Club Cross Country Championships but you've yet to win a USA Cross Country Title, a USA Track Title or a USA Road Title despite a lot of runner-ups and top five finishes. What would it mean to finally win your first National Title here in February and is that the goal?
AB: This will be my first time doing USA Cross Country, and I am extremely excited about it. I have always loved cross country since I first started it in 9th grade. However I never won a state title in high school, or a national title in college; so winning the US title would more than make up for unfinished business in those departments. It would also be big for me to win a big race again after having had many top 3 and runner-up finishes in different US road championships.

BR: Your coach, Greg McMilllan, describes you as one of the toughest racers he's ever seen and you are gaining a reputation as one of the most consistent distance runners in the country. What do you think it is about how you approach things that allows you to race so well so often?
AB: I think what helps make me consistent is that I go into each race simply looking to do my best. It is the cub scout motto, and something my dad really enforced in me while growing up doing different sports; that as long as I do my best, win or lose, I can be proud of what I did. I think the other aspect of being consistent is good preparation; working extremely hard in training in the weeks leading up to the race, and being smart and resting my body and mind the few days before the race.

BR: With the Olympic Track Trials approaching this summer we assume that's your major goal for the year. How do the Cross Country Championships fit in and what are your general racing plans over the next few months to prepare for Eugene?
AB: The Olympic Trials this summer are the major focus for my running this year, making the team would turn a life-long dream into reality. US Cross Country is the first step in my build up to be the most prepared I can be to make the team. I know that winning a race like this is a big deal, and that winning would give me a huge boost of confidence right before taking a small break, then getting ready for the track season. I'm not 100% percent sure about the rest of my racing plans after this, besides running the Payton Jordan 10k in early May which will be another big step in preparing me for success at the Trials.

BR: You ran for a very famous collegiate cross country program at Adams St. and now you run for one of the top post-collegiate groups in the nation; McMillan Elite. Give us your favorite cross country workout from your Alamosa days and your favorite 10k type workout that you do in Flagstaff.
AB: My favorite workout I did at Adams State would be either mile repeats or "lappers" which were basically 2 minute repeats. Both of those workouts were done at Cole Park, I place I loved to workout. With the whole team there, working together, cheering each other on; it really brought us together as a team year after year which I loved about Cross Country at ASC. My favorite workout in Flagstaff is steady states at Buffalo Park. After getting some of those in, I really feel strong and confident going into any kind of race.