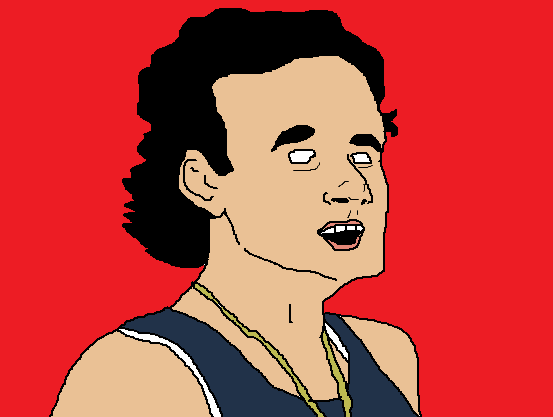 It's easy to forget that Robby Andrews is just a 21 year old dude. Sure, he's a 21 year old dude with a 3:34.78 pedigree and a very real shot at nabbing a top three finish and an Olympic team berth, but it's important to mind his youth. While the breadth of running fandom obviously is not as far reaching as that of basketball, football, baseball, soccer, or even cricket (hey, 1 billion Indians can't be wrong), it is the small, close-nit nature of the track and field community that can be problematic. All eyes were on Lebron James during his rookie year in Cleveland, but with The King being an incredibly high profile celebrity, even as an allegedly 18 year old high schooler, he was put on a pedestal, above the murmuring pressure cooker that is the general, oft-misinformed, public.
Burgeoning track stars are afforded no such luxury of perceived superiority. Do you think you can walk into a bar near the Staples Center and grab a drink alongside Kobe Bryant while he watches highlights of himself from the game he had just played? Absolutely not! Could you enjoy the same spectacle two nights ago, albeit with Nick Symmonds instead of Kobe? Yep! The intimacy of the track world, while part of what makes the sport so special and unique, can also breed an undue sense of pressure in its young and promising athletes. While you and your buddies are lounging around in your uncle's basement, organizing your baseball cards, jamming out to Ace of Base, and criticizing the recent race performance of an Olympic hopeful, you are no more than two or three degrees of separation away from the very athlete whose career you are skewering with speculation. The community of track and field is so tight nit, that fan and athlete overlap on a routine basis; the top runners, jumpers, vaulters, and throwers are supremely human when compared to the demigod status attained by the Adrian Peterson's of the world.
Don't necessarily go easy on the Robby Andrewses of the world- accountability in the form of pressure and criticism is important, but be mindful of the fact that the dude you're slandering while running with your chums could very well be passing you out on the trail at that very moment. So while Andrews is undoubtedly a threat to make the team in the 1500 and should be treated accordingly, just remember that he's a young buck from New Jersey, who is probably equally comfortable in the front row of a Deadmau5 concert as on the starting line of a middle distance race against America's finest.
I realize this article thus far is hardly about Robby Andrews, or the Olympic Trials, or any particularly concrete or relevant idea at all. But it's a fairly necessary Public Service Announcement. Also, most of the above is purely speculative, but almost certainly true. Be constructive in your criticism, and only troll Letsrun when absolutely necessary and in the form of threads about dogs, sandwiches, or of the format "could X beat Y in Z?"
As for Andrews and the immediate future... he's one of only a handful of guys who currently hold the Olympic A standard in the 1500m (3:35.50). He has a traditionally monstrous kick, and wears a gold chain necklace and wife beater beneath his singlet. With three rounds of races before The Big 3 are determined, tactical affairs are probable- a strong kicker could benefit from the reoccurring slow pace. As a standard holder, Andrews does not need to be concerned with pressing at all. In theory, he could be a fresh son of a gun come finals. He will undoubtedly be well prepared, under the tutelage of Jason Vigilante. His chances are better than most. But whatever the outcome, just remember... that's somebody's daughter's son out there.