BOLT STRIKES AGAIN!!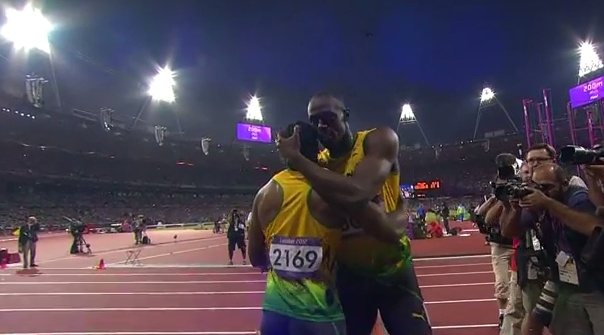 BOLT MAKES OLYMPIC HISTORY!!
1st man in Olympic history to retain both the 100 and 200m Titles at Two Olympic Games!!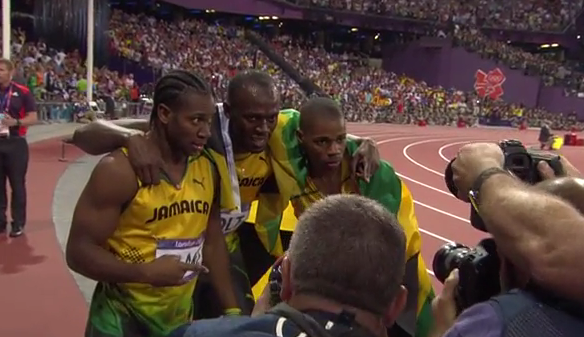 The much anticipated men's 200 meter final was one of the most exciting races of the games as Usain Bolt of Jamaica made history by becoming the first man to complete the 100-200 meter double in consecutive Olympic Games. It was a Jamaican sweep as Bolt (19.32), Yohan Blake (19.44), and Warren Weir (19.84) blew the field away in the final homestretch where the teammates took gold, silver, and bronze, each running either a season's best or a personal best. Wallace Spearman of the US came in a close fourth place with a season's best of 19.90.

Bolt Quotes

On the race:

"I did what I wanted. I came out of a rough season and I did what I had to do."
On winning gold:
"It's what I came here to do. I'm now a legend, I'm also the greatest athlete to live. I am in the same category as Michael JOHNSON (USA). I'm honoured. It's all about Michael JOHNSON for me. I grew up watching him break world records. He's a great athlete."
"The 200m was harder than I expected. I could feel the pressure coming off the bend and that's when I had to focus. It's all about the 4x100m now, to have some fun and go out there and do our best."
"It's wonderful. Jamaica has proven that we are the greatest sprint country."
"I've got nothing left to prove. I've showed the world I'm the best and, right now, I just want to enjoy myself."
"This is my moment. I'll never forget this. Lane seven has been good to me these past couple of days."
On backing up from the 100m win to take gold in the 200m:
"I know my coach is going crazy now. We worked on it the whole season. He pushed us very hard."
On whether it would have been possible to break the 200m world record:
"I knew it would be possible. I came off the corner but I was not quick enough. I could feel the strain in my back a bit."
On coming back after a difficult year:
"It was hard for me, it was hard. I'm really dedicated to my work. I knew what London (Olympic Games) meant and I'm proud of myself."
On his message to his fans:
"If I started thanking all the people I have to thank I would be here all year. But I would like to thank my management staff, fans in Jamaica and in Kingston."
Spearmon 4th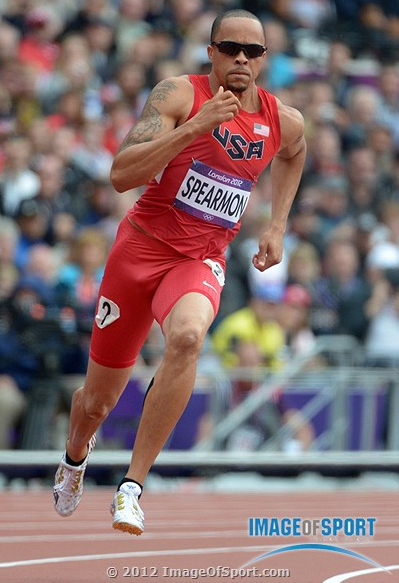 Spearmon Quotes

On the result:
"Congratulations to those guys (the three Jamaican medallists), they were superb. Thank you to everyone who has supported me. I am going to go home and work harder. I'm sorry I let everyone down."
"Those guys are on another planet right now, congratulations."
"You have your good days, you have your bad days, you have these days. It wasn't my best race, it wasn't my worst race. It just wasn't my day."
"There was never a doubt in my mind that I wouldn't finish in the top three. Right now it is just surreal, congratulations to them, I just have to work harder."
On finishing under 20 seconds but not winning a medal:
"It's not the first time it has happened. People have run sub-20 seconds before and not got a medal, it has just not happened to me before."


Final Results:

---
Semi-Final Live Updates:
Bolt Back at It!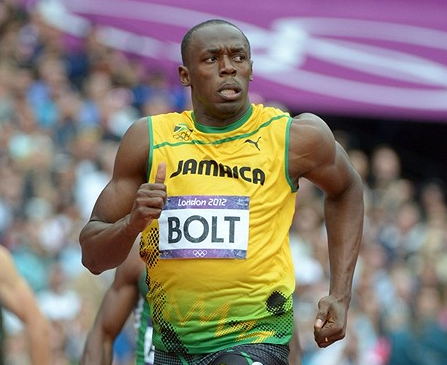 Heat 1 - Yohan Blake the "beast" owned heat 1 as he just edged out USA's 200m susperstar Wallace Spearman to win the first heat in a close 20.01. Wallace followed him in the next qualfiying spot in 20.02.

Heat 2 - Usain Bolt followed his training partner in heat 2, had an excellent start and was able to cruise into the finish to win the heat in 20.18 looking very relaxed. Anasaso Jobodwana of South Africa also qualified in 2nd place with a personal best of 20.27.

Heat 3 - Heat 3 started with Michael Mathieu of the Bahamas being disqualified for a false start. Churandy Martina of the Netherlands would be the one to come through with the win in 20.17 to edge out Warren Weir of Jamaica who came in in 20.28.

Official Time Qualifiers: Christophe Lemaitre (France) 20.03, Alex Quinonez 20.37


Semi-Final Results: