Where's the $$$$$ Lebowski?
Rule 40 hurting Olympic athletes ability to make a living.
#WeDemandChange #Rule40


Sanya Richards talks about Rule 40 at Olympic Press Conference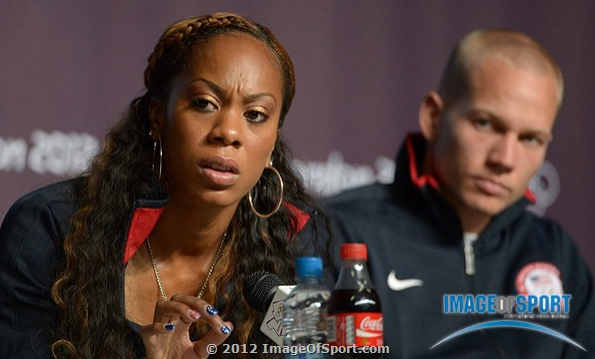 The athletes are not happy with Rule 40 and they are making their voices heard...... Except for Team GB. Sanya Richards-Ross has lead the way, because of her super star staus in the sport, more and more people are starting to notice.


Here is Sanya's comments about Rule 40 at Today's Olympic Press Conference VIDEO

From the TFAA relaease:

Yesterday, members of the Track and Field Athletes Association competing in London launched the #WeDemandChange #Rule40 campaign to draw attention to Rule 40 (link provided below). This rule severely limits athletes' rights to market themselves during the Olympic Games. The International Olympic Committee (IOC) continues to grow the scope of this rule, limiting all athlete interactions with outside companies to official Olympic Partners . We feel this needs to change.
While we consider representing our country at the Olympics the highest honor, every day we face the reality that achieving that dream requires financial support. This support requires that we be able to effectively market ourselves and acquire sponsorship, a process that is part of an ongoing journey, 365 days a year, every single year.

Our hope is that our unified voice is heard by not just the IOC and USOC, but also by the fans and our fellow athletes in other Olympic sports. We want to work towards a system that ensures long-term success of the Olympic Games, for which the ability of athletes to dedicate their lives to their sport is imperative.

So please join
#WeDemandChange
and support your US Olympic Track and Field Team.
Rule 40 - http://www.usatf.org/events/2012/OlympicTrials-TF/athleteInfo/Rule40_Pamphlet_4.pdf