Many athletes were coming off Olympic hangovers in Stockholm last week but should be primed and ready to go on Thursday evening in Lausanne. Weather will ideal as 19 Olympic champions take the track in the town where the IOC is headquartered.

Fast 1500 in store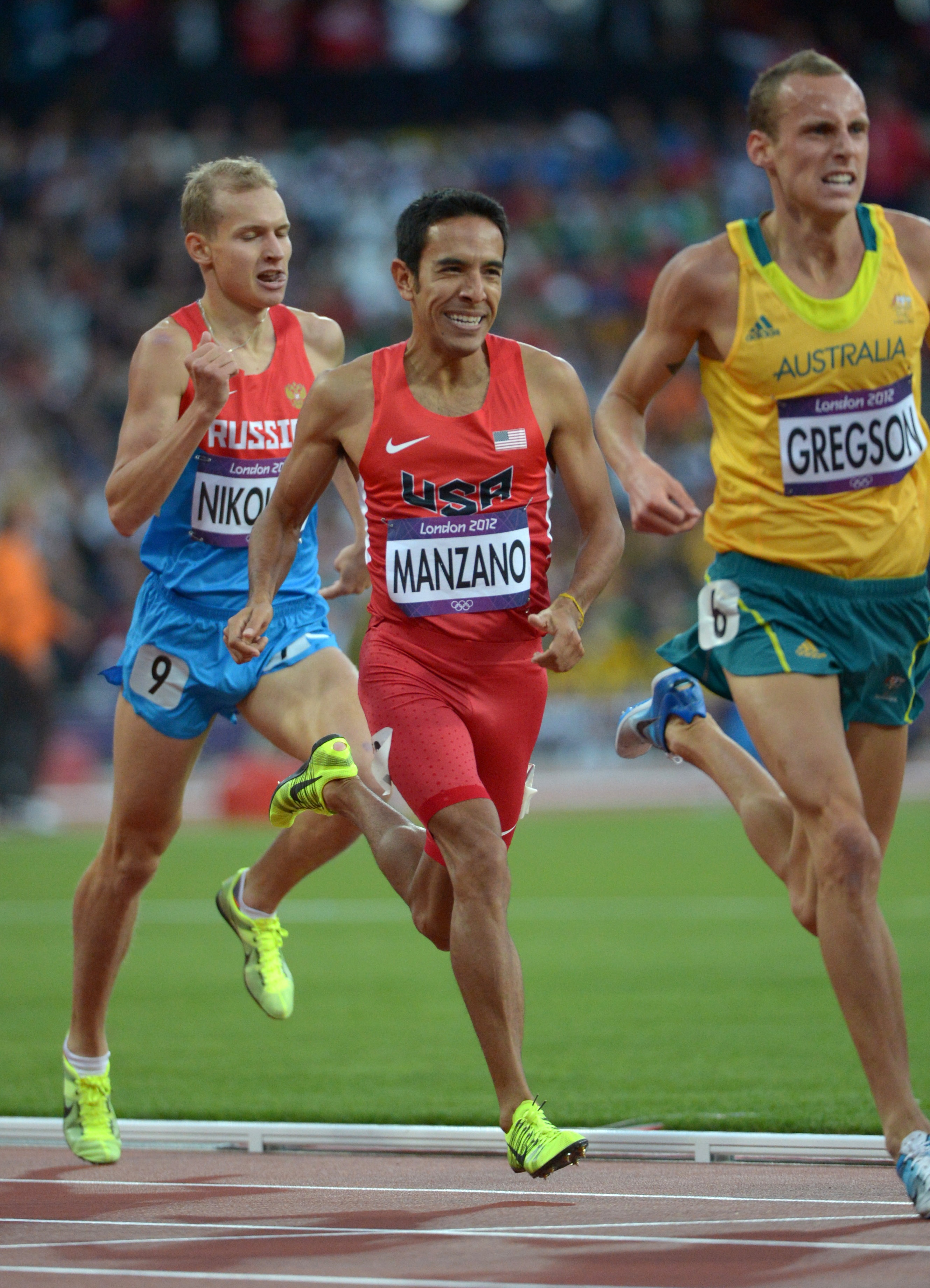 Leo Manzano, Olympic silver medalist (Still can't believe I'm saying it) (Image of Sport)

The American superstar duo of Leo Manzano and Matt Centrowitz makes their way back on the track in the metric mile after finishing second and fourth, respectively, at the Olympics. Leo might still be coming off the high of his silver medal but Centro is hungry for a PR after just missing a medal in London. He's been training in St. Moritz since the Games with teammate Galen Rupp who is also entered as a speed tune up for a fast 5k in Zurich next week.

The Kenyan duo of Silas Kiplagat and Nixon Chepseba had disappointing finishes at the Olympics but look to bounce back in a fast time trial-type setting that they typically thrive under. Nick Willis is coming off a subpar Games and looking for redemption.

Rabbits are set to go through 800 meters in 1:53 and 1000 meters in 2:21 so look for a fast time.

Merritt goes for fast time again



As unstoppable as they get (Image of Sport)

Aries Merritt will give the world record another shot on Thursday night. The Olympic champ has an undefeated outdoor season that includes five wind-legal sub-13 second races and seven sub-13's counting windy efforts. Evenings in Lausanne have been warm and still, perfect conditions for a world record attempt.

Challenging the Olympic champion will be Jason Richardson and Hansle Parchment, the silver and bronze medalists from London. Also in the field will be 21-year-old Russian phenom Sergey Shubenkov and David Oliver who is returning to Europe to avenge disappointment at the Olympic Trials.

Olympic rematch between Fraser-Pryce, Jeter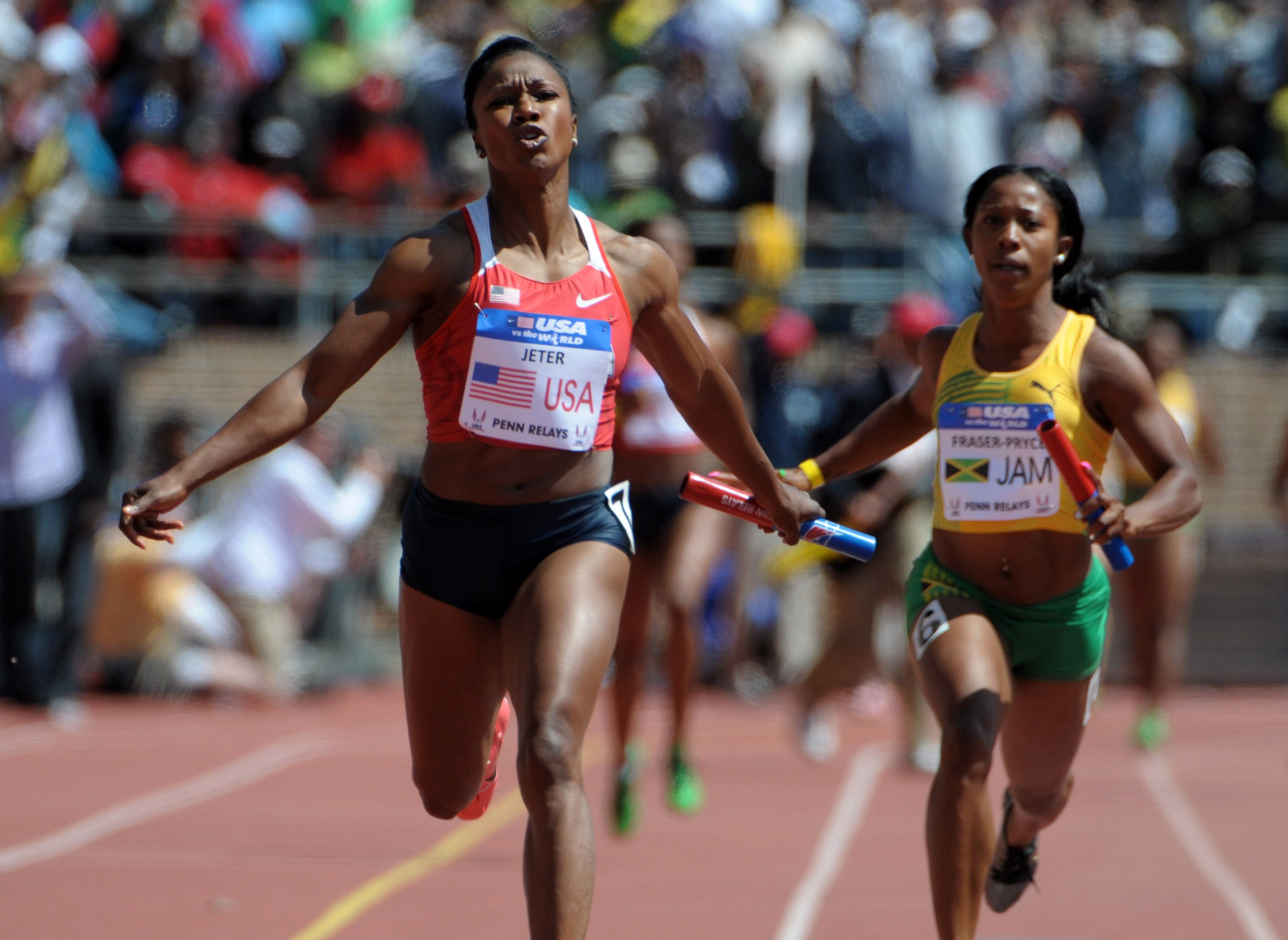 Jeter vs. Fraser-Pryce, sans batons (Image of Sport)

A loaded women's 100 meters features all three Olympic medalists - Shelly-Ann Fraser-Pryce, Carmelita Jeter and Veronica Campbell-Brown. Fraser-Pryce, the diminutive Jamaican nicknamed the "Pocket Rocket," is coming off the high of defending her Olympic crown while Jeter is out for vengeance after narrowly finishing second.

Others to look out for are London finalists Murielle Ahoure of Ivory Coast and Kelly-Ann Baptiste of Trinidad and Tobago as well as U.S. 100 meter Olympian (too soon?) Jeneba Tarmoh.

Fast men's sprints on tap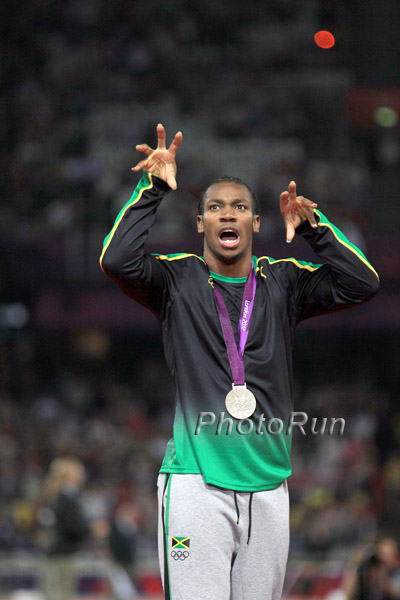 Anyone else think Yohan's "The Beast" pose is a little feminine? (PhotoRun)

Justin Gatlin scratching from 100 meters leaves just four of the eight Olympic finalists but these aren't just any of the four Olympic finalists. The field includes silver medalist Yohan Blake, fourth placer Tyson Gay and new kid on the block Ryan Bailey. Bailey has garnered significant attention since the Olympics, not just for his performances on the track which include a 9.93 second win in Stockholm, but also for getting caught by London paparazzi clubbing with supermodels and pop singers at 4:00 in the morning.

The 200 meters features five finalists from London including the self-proclaimed "legend" Usain Bolt. Bolt almost seemed disinterested in a pre-meet press conference but he won't be able to bring his 'B' game against the likes of bronze medalist Warren Weir, Wallace Spearmon and little known Jamaican Jason Young who ran 19.86 earlier this season in Luzern.

Bolt's impact on any meet can be exemplified by the excited reaction of my hostel roommates when I told them he would be running in Lausanne. People who had never attended a track meet suddenly were interested in how they could get a ticket.