Check out the 2012 Wisconsin adidas Invitational coverage page here!

Watch the 2011 Wisconsin Men's Race and Women's Race

The Wisconsin adidas Invitational will provide one last glimpse of the top teams and individuals before their conference meet. While this weekend used to be more about teams scoping out the LaVern Gibson Championship Cross Country Course in Terre Haute, Indiana, this is no longer the case.

Twenty-two of the thirty eight male and female teams to receive votes in the national rankings will travel north this Friday to compete in Madison, WI. Since its inaugural running in 2009, the Wisconsin adidas Invitation has increased in quality and more teams are traveling to the Thomas Zimmer course to run fast times.

Just last year, Lawi Lalang from Arizona set the course record with his winning time of 23:10.8 while Sheila Reid of Villanova set the meet record with her winning time of 19:59.4.

The field is set for Friday afternoon, but there are still many questions left unanswered. Former U.S. Secretary of Defense Donald Rumsfeld accurately described the situation in Madison with one of his more beautiful quotations. In 2002, he spoke about the absense of evidence concerning the possession of weapons of mass destruction by the Iraqi government. Rumsfeld said,

"There are known knowns; there are things we know that we know.
There are known unknowns; that is to say there are things that, we now know we don't know.
But there are also unknown unknowns – there are things we do not know we don't know."

The studio audience laughs (members of the press also chuckled), but Rumsfeld actually made sense. Well, maybe they laughed out of cautious fear because the quote pertained to the knowledge of weapons of mass destruction and not cross country running.

Rumsfeld simply divided all of the personal knowledge of an individual or group into three categories of awareness. But perhaps the press conference of the U.S. Secretary of Defense should be more matter-of-fact and less poetic.

The same division of knowledge can be applied to any thing. In running, for example, we "know we know" that we need to run in order to be better. We also "know we don't know" the perfect training regiment to maximize our potential. Each year, coaches and athletes tweak training programs to take one more step towards achieving an athlete's true ability. Lastly, we "don't know" everything "we don't know" because there are things about running and training that we haven't discovered yet.

If that did not make sense, then maybe hearing Samuel L. Jackson explain the concept with references to Pulp Fiction to help (warning: language).

There are three categories that can neatly fit all of our information about the Wisconsin adidas Invitational. There are facts we know, facts we're unsure about, and facts that we know nothing about. Teams and individuals are divided into known knowns, known unknowns, and unknown unknowns.


Known Knowns - Things We Know That We Know

Someone from Arizona is going to win the individual race in Madison. Presumably, it will be Lawi Lalang, but his teammate Stephen Sambu was quite close to him at Louisville. Unlike in 2011, Sambu will challenge Lalang hopefully until the two reach the line. Otherwise, our race video will once again look like he's out his own for a nice Sunday jog.

There should be little surprises pertaining to the men's teams listed below. Each team ran their "A" squads at one of seven meets last weeks ago. The national rank, team name, place at the respective meet, and team average at that meet (or points) are listed below.

Men
#5 Iona Men - 1st at Louisville; 23:56.01 team average
Individuals: Mitch Goose, Matthew Bayley, and Matt Gillespie

#8 Stanford - 1st at Stanford; 24:24 team average
Individuals: Rosa twins, Miles Unterreiner, Ben Johnson

#11 Princeton - 2nd at Notre Dame; 139 points
Individuals: Alejandro Arroyo Yamin and Chris Bendtsen

#13 Notre Dame - 3rd at Notre Dame; 143 points
Individuals: Jeremy Rae

#16 Minnesota - 1st at Roy Griak; 25:08 team average
Individuals: John Simons

#17 Columbia - 2nd at Louisville; 24:16.92 team average
Individuals: Jake Sienko and Leighton Spencer

#19 Arkansas - 2nd at Rim Rock Farms; 24:34.70 team average
Individuals: Listed in Known Unknowns

#24 Georgia - 3rd at Louisville; 24:26.96 team average
Individuals: Matt Cleaver

#26 Indiana - 2nd at Kansas; 23:53.96 team average
Individuals: Zach Mayhew and Andrew Bayer

#28 New Mexico - 6th at Notre Dame; 200 points
Individuals: Luke Caldwell

#30 Missouri - 4th at Louisville; 24:26.96 team average
Individuals: Max Storms and Tyler Schneider

#32 Texas A&M - 7th at Notre Dame; 201 points
Individuals: Henry Lelei

#34 Iowa State - 2nd at Roy Griak; 25:13 team average
Individuals: Falko Zauber

#35 Arizona - 7th at Louisville; 24:05.04 team average
Individuals: Lawi Lalang and Stephen Sambu

#36 Dartmouth - 4th at Paul Short; 24:43 team average
Individuals: Will Geoghegan

The team averages are an added bonus, but they are not comparable from course to course. That's where FloRatings become an important tool for course and time comparison. You can view the FloRatings for all of these teams here.

The women's individual winner should also not come as a surprise. Abbey D'Agostino is the favorite to win both the Wisconsin adidas Invitational and the national title in November. Again, the teams and individuals listed below have already competed to their maximum ability and no huge surprises should occur. The same categories from the teams we already know enough about are listed below.

Women
#2 Arizona - 1st at Louisville; 17:07.63 team average
Individuals: Elvin Kibet, Nicci Corbin, and Jen Bergman

#7 Stanford - 1st at Stanford; 20:40 team average
Individuals: Kathy Kroeger, Cayla Hatton, and Aisling Cuffe

#10 Michigan State - 3rd at Louisville; 17:20.45 team average
Individuals: Sara Kroll

#12 Vanderbilt - 6th at Louisville; 17:24.81 team average
Individuals: Kristen Findley

#13 Weber State - 2nd at Roy Griak; 21:46 team average
Individuals: Amber Henry

#14 Penn State - 5th at Louisville; 17:23.17 team average
Individuals: Rebekka Simko and Tori Perri

#15 Toledo - 2nd at Kansas; 20:58.86 team average
Individuals: Chojnacky Mackenzie

#16 Notre Dame - 2nd at Notre Dame; 111 points
Individuals: Kelly Curran and Rebecca Tracy

#19 New Mexico - 3rd at Notre Dame; 147 points (hopefully the power of the stache will help)
Individuals: Josephine Moultrie

#27 Minnesota - 3rd at Roy Griak; 21:50 team average
Individuals: Laura Docherty

#28 Providence - 6th at Paul Short; 21:03 team average
Individuals: Listed in Unknown Unknowns

#29 Wisconsin - 7th at Louisville; 17:29.54 team average
Individuals: Ashely Beutler

#30 Yale - 4th at Paul Short; 21:04 team average
Individuals: Nihal Kayali

#32 Virginia - 3rd at Virginia; 18:25.06
Individuals: Catherine White

#35 Dartmouth - 5th at Paul Short; 20:56 team average
Individuals: Abbey D'Agostino

#36 Princeton - 8th at Notre Dame; 209 points
Individuals: Greta Feldman and Emily de la Bruyere

#38 North Carolina -7th at Notre Dame; 197 points
Individuals: Lianne Farber


Known Unknowns - Things We Now Know We Don't Know

Some teams love to hold back on their early season meets. Others surprise early, but need more races to make sure that they're not one hit wonders. These teams and individuals are not under the radar, but you get the sneaking suspicion that something big could arise from one of them on Friday.

Men

#4 Oklahoma - 1st at Virginia; 24:26.78
They ran as an impressive six-man pack weeks ago in Virginia. Since then, they've been grinding away back home in Norman, OK.

#10 Syracuse - 1st at Toledo; 20 points
The Orange ran the earliest meet possible this season at the Toledo Bubble Buster. They're ranked 10th and have not raced since. In 2009, the Orange men were unranked and managed to win the Wisconsin Invitational. Except big things from these guys.

#18 Northern Arizona - 1st at UCLA; 24:42 team average
The Lumberjacks also ran one of the first meets of the season at the Pac-12 Preview. They looked good in the first Workout Wednesday of the season, but a lot of time has passed since then.

#24 Michigan - 4th at Virginia; 24:38.52 team average
Coach Gibby ran his "B" squad to determine who would make the travel team for Wisconsin. They looked underprepared at Virginia, but that was in late September.

#29 Virginia - 3rd at Virginia; 24:36.24 team average
Even with the departure of their previous coach, Jason Vigilante, the Cavaliers were a surprise at their home meet.

#31 Kansas - 1st at Kansas; 24:07.20 team average
Another pack running favorite, the Jayhawks are also a bit of a mystery. Similar to Oklahoma, we'll have to see how their spread from one to five changes with such a deep field in Wisconsin.

Women

#3 Washington - 2nd at Louisville; 17:09.32 team average
The defending second place finishers from Nationals are ranked third in the nation, but finished second at Louisville. If they run as well as they look at the airport, then everyone else will be in trouble.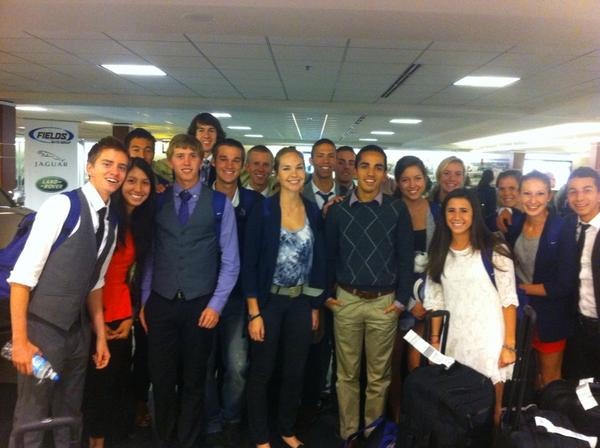 (Photo: Greg Metcalf; @CoachMetcalf)

#5 Iowa State - 1st at Roy Griak; 21:28 team average

Even with a victory at Roy Griak, there is still room for improvement for Iowa State. Betsy Saina and Meaghan Nelson looked very comfortable as they pulled away from the field in Minnesota. Nelson finished the race, walked out of the chute, and did and interview. She didn't seem very winded as she spoke about her race.

#9 Cornell - 1st at Paul Short; 20:38 team average
They were giant killers at Paul Short when they took down a few highly touted teams, but can they replicate their success?

#20 San Francisco - 2nd at Toledo; 86 points
Similar to Syracuse, USF has only run their best squad at Toledo. Their #1 runner is also profiled below. They're also harnessing the power of the stache for Wisconsin.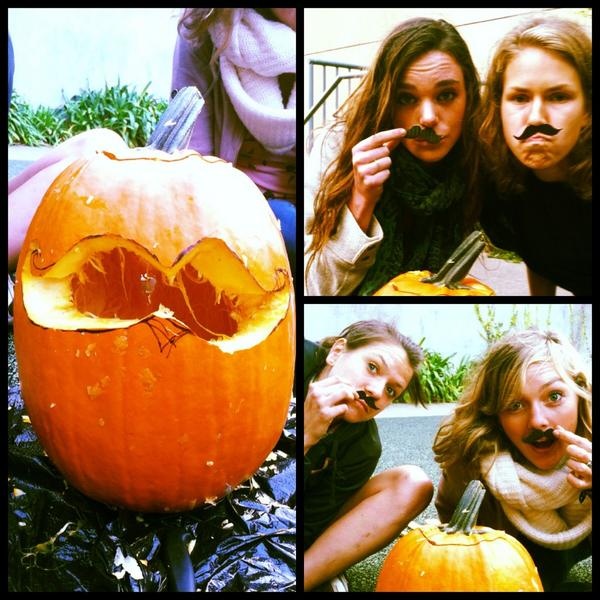 (Photo: Alice Baker; @alicepb53)

Laura Suur - She's included in this list due to a combination of the dark horse element and the Stache (We here at Flotrack always appreciate a solid Stachie picture). Suur is a senior at USF who placed 25th at West Regionals and then 26th at NCAA Nationals (20:55). Every week of training counts as Suur clearly peaked at the right time. She's been rested by USF so far this year, but is on the start list in Wisconsin.

#21 Boston College - 1st at NE Champs; 17:30.77 team average
Nothing from BC except for a comfortable win at New England Championships. Bridget Dahlberg looks like she's ready to run.

#31 Syracuse - 5th at Toledo; 104 points
Coach Fox has been keeping his team quiet this year. Historically, the Orange love to start running when Big East Championships rolls around.

Connecticut - 4th at Roy Griak; 21:50 team average
May have underperformed in Minnesota, but are looking towards Wisconsin as a stepping stone towards Big East.


Unknown Unknowns - Things We Do Not Know We Don't Know

These are the x-factors that everyone has been waiting for in Wisconsin. Although they could wait until conference weekend to make their debut, this weekend would be the best chance for a litmus test of their fitness. These individuals and teams have kept their season close to the chest/vest with the exception of the Texas men who took Flotrack on a long run earlier this season.

Men

Mo Ahmed - He lead the Badgers last season to the NCAA XC Championship, but there have been rumors of a possible redshirt this season. There are two points to consider when trying to rationalize why Ahmed has not run this season.

One would be that he is obviously tired from the Olympics and summer training. Ahmed placed 18th in the Olympic 10k with a time of 28:13.91. That race was almost two months ago and it's more important to have a solid buildup rather than a fast one.

But if the Badgers want to defend their national championship, they would need to speed up Ahmed's training from the summer. That is, if the Badgers feel that they can defend their title. Based on race results, it seems that Wisconsin is still looking for a fifth man to complete their title contending team. If they are not satisfied with the current selection, then they'll most likely redshirt Ahmed and wait another year to make a run for the title.

Farsightedness is an important trait of a success cross country program. The farther away the goal, the more profound it is with the runners. Sometimes as that goal becomes closer, the athletes and coaches lose sight of what is important.

Mark Amirault - Amirault finished 27th at NCAAs last fall, but did not compete this past outdoor season because of a stress reaction in his left femur. He told Virginiasports that he is gearing his training more towards conferences and regionals.

#1 Wisconsin - Heavy is the head that wears the crown. The defending champions have some important decisions to make if they want to commit to trying to win another national championship. If we assume that Mo Ahmed returns, the Badgers will have Reed Connor, and Maverick Darling and Drew Shields returning from championship team last year.

That leaves the all-important fifth man spot empty as both Ryan Collins and Elliot Krause have graduated. The only viable options for Badgers that could fill those empty shoes are Alex Brill and Rob Finnerty. Brill has raced at the Badger Opener and the Seal Earl Lakefront Invitational while Finnerty has only raced at the Stony Brook Invitational.

These would be odd choices for early season meets for the defending national champions and #1 ranked Badgers if they were not testing the waters for November. If they cannot find a fifth man, they won't throw in the towel, but they'll have a lot of trouble trying to win a second consecutive national title.

#5 Portland Men - When your top two runners transfer, that would normally cause a problem for the upcoming cross country season. If you're the Portland men, it actually makes you ranked even higher.

The Pilots finished 8th at NCAA Nationals last year and are without Trevor Dunbar and Josh Osoro. David Perry and Scott Fauble were the Pilot's fourth and fifth finishers at Nationals and have made the jump to be the leaders for the squad this year. Perry ran a personal best 29:09 for 10k at Mt. SAC and Fauble ran 29:11. Fauble also placed 11th at the NCAA Outdoor Championships 10k.

Lars Erik Malde and William Kincaid return for the Pilots while newcomers Jacob Smith and Danny Martinez bolster an already impressive team.

They've had no competition so far this season at the WCC Preview and Charles Bowles Invitational.

#22 Texas Men - Don't let their drop from #6 to #22 fool you. The Longhorns rested Kyle Merber, Ryan Dohner, Daniel Vertiz, and Mark Pinales at the Louisville Classic and still placed 6th with 166 points.

As we saw in their Sunday Long Run, the Longhorns are fit. Last year, sophomore Craig Lutz ran without fear at Wisconsin and lead Texas at NCAA Nationals. Texas is either preparing to make a serious run at nationals are their squad is a bit banged up right now.

Women

Megan Goethals - If she would have run at the Greater Louisville Classic, then Washington would have won. But what's an early season invitational victory compared to a national championship? She took 18th at NCAA XC Nationals last year and took second in the NCAA Outdoor 5k in 16:11.37. If she's healthy, it's only a matter of when Washington resumes its dominant form.

Emily Sisson - Last season, Sisson's cross country season came to a devasting end as she came down with strep throat before regionals. Before that, she took fourth at Big East and third at Paul Short. On the track, Sisson finished fourth at the NCAA Championship 5k in 15:53.62. She has yet to run this season as well, but her name appears on the start list. Will this be the (healthy) redemption that Sisson has been waiting for?


Some predictions may be obvious while others will only be answered when the runners cross the finishing line.

Be sure to check back today and tomorrow for interviews, race footage, and the rest of our coverage for the 2012 Wisconsin adidas Invitational.