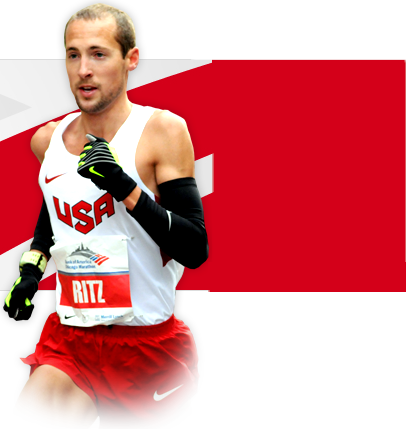 On Monday, the Bank of America Chicago Marathon announced Dathan Ritzenhein will return to the 26.2 mile course in 2013 after his ninth place finish at the 2012 Chicago Marathon. Ritzenhein was also the top American finisher with his breakthrough performance in 2:07:47. The time stands as the third best for an American on the course.

The Grand Rapids native enjoys racing in the Midwest and will make his outdoor debut in the Shamrock Shuffle 8K in Chicago on April 7th.

Ritzenhein is 30-years-old and coming off one of the best years in his career with a 13th place finish at the Olympic 10,000-meter run. Much like last year, his sights are set on representing USA on the track with the 2013 IAAF World Championships in August. Afterwards, his focus will shift towards the marathon.

Ethiopian runner Tsegaye Kebede won last year's marathon in 2:04:38. His average pace in the victory was 4:46 per mile, while Ritzenhein was at 4:53.

The 2013 Bank of Chicago Marathon will be held on October 13th, 2013. Registration opens at noon on February 19th.