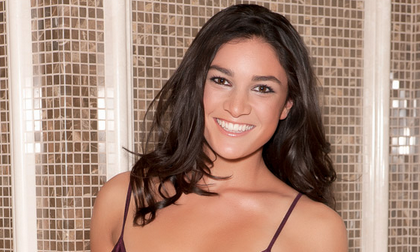 Remember the Australian hurdler that went viral on the internet after doing her pre-race dance before the IAAF World Junior Championship's 100-meter hurdles? Well, Michelle "Shelly" Jenneke will hit newsstands across the country in the newest issue of Sports Illustrated's swimsuit edition.

On Monday night, Sports Illustrated released the online photo gallery that includes 17 photos of the 19-year-old in a dark purple bikini.

Jenneke is riding her rise to fame after the Youtube clip from the preliminary sections of the women's 100-meter hurdles is currently at 20,886,600 views (as of Monday night at 10:15 p.m.) Due to the clip's popularity, she also appeared on The Tonight Show.

She recorded her personal best of 13.39 in the 100-meter hurdles this past summer. Unfortunately, she was not able to bring her pre-race dance to the big stage at the 2012 Summer Olympics in London. If a career as a professional hurdler does not pan out, she clearly has modeling to back up on.

To view the full gallery on SI.com, follow this link.