The word is out, Jeff Demps, the Ex-Florida Gator who ran a leg on the USA 4x100 team in the Preliminary round of the London Olympiad is headed back to the track, after being on the New England Patriots roster for a season.

During the 2012-13 season, Demps was placed on the IR (Injured Reserve) list, as we didn't see him on the playing field all season for the Pat's. After news broke out on the NFL Network about the direction of Demps, it has been noted that he plans to compete in a meet as early as March.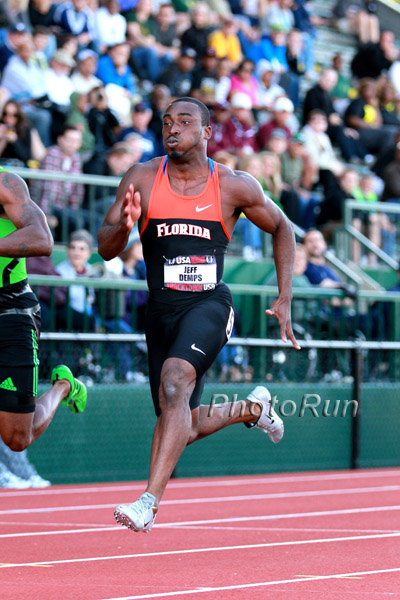 Information from sources have also noted that the future of as to where Demps lies with the Patriots is uncertain as of now. At the beginning of last NFL season, Demps was placed on the IR after a MRI had shown that he was apparently unable to play and would be out the entire season. Some say it's suspicious of the Patriots for placing him on the IR, so that they don't have to carry a guy who isn't quite ready to play on the 53-man roster, some believe that he was really injured. He skipped the Pat's training camp so that he could train for/run in London.

Last August, Jeff Demps signed a $1.451 million contract with the Patriots and has already received $211,000 that was guaranteed in that deal. He is interested in playing two sports, but the New England Patriots might not be interested in such an idea.

Who knows, maybe not seeing the field all season and just missing the Mondo is getting to Demps enough that he just flat out misses the track. From the Track & Field fan's side of things, we can be happy that we'll be able to witness another young sprinter compete for the US in major international meets.